A review of things you need to know before you go home on Friday; mortgage rate cuts, fewer on benefits, Aussies seek NZ jobs, milk output up, prices down, swap curve flat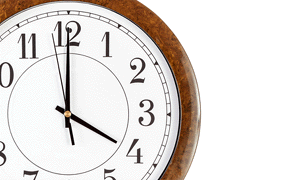 Here are the key things you need to know before you leave work today.
TODAY'S MORTGAGE RATE CHANGES
Westpac cut some of its fixed mortgage rates today although none were market leading. Kiwibank also cut a couple, with the three year 'special' rate of 5.39% among the lowest in the market for that term.
TODAY'S DEPOSIT RATE CHANGES
No rate changes today.
FALLING CENSUS
The MSD today released its count of people on a benefit and that has now fallen to its lowest level since September 2008, pre GFC. There are now 284,000 people on a working age benefit. At its peak in December 2010, it reached 353,000. By way of perspective, the all-time low ever recorded was 255,000 in March 2008. This is more impressive given the solid rise in the working age population over that period.
GOOD SKILL HUNTING
The final event in the current New Zealand job fair series in Australia will take place in Melbourne this weekend. The event is the fourth in the series, following the Perth and Sydney fairs in November 2014, and the Brisbane fair last month. These job fairs have proven to be a success with almost 4,500 job seekers meeting potential employers so far.
PRICE SLUMP CONFIRMED
The latest USDA survey of dairy prices out today confirmed the downward track we saw in the globaldairytrade auction. DCANZ data out today showed that February milk production was -5.7% lower than for the same month a year earlier (which was a record).
WHOLESALE RATES
Wholesale swap rates fell back -2 bps across the curve today, but maintained its completely flat structure. The 1-5 curve is now only 1 bp. The 90 day bank bill rate also fell -1 bps to 3.62%.
NZ DOLLAR VOLATILE
The NZ dollar is higher today. As of late this afternoon it is at 76.6 USc, 98.5 AUc, and the TWI is at 81.4. We are still above 71 euro cents. Check our real-time charts here.
You can now see an animation of this chart. Click on it, or click here.