A review of things you need to know before you go home on Monday; term deposit rate cuts, inflation disappears, service sector strong, housing values higher, another bank hybrid, swap rates rise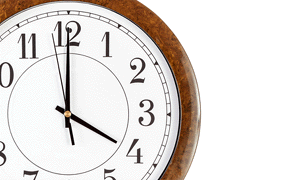 Here are the key things you need to know before you leave work today.
TODAY'S MORTGAGE RATE CHANGES
There are no rate changes to report today.
TODAY'S DEPOSIT RATE CHANGES
Kiwibank has reduced its 4 month term deposit by -65 bps and raised its 5 month one by +55 bp, a switch in where it is pitching its TD 'special'. It has also cut its 1 year term deposit rate by -10 bps.
WHY THE OCR IS ON HOLD
Today's big news is that inflation is currently dead.  This was led by a sharp one-off decline in fuel prices. Even excluding fuel inflation was also very subdued; and previous pockets of strength such as housing-related inflation are looking less excitable. Prices for tradable goods and services have fallen -2.8% over the last year – the biggest decline on record (since 1989). First Union says low inflation signals "its time for a pay rise". (?)
SERVICE SECTOR STRONG
The PSI for March was 57.6. This was 1.6 points higher than February, and close to the level in January. BNZ said, "A strong service sector bodes well for economic growth and employment. Labour demand is one thing, finding the people might be another with firms reporting difficulty finding staff." 
ASSET PRICE SURGE
The inflation story may be today's 'big news' but under the radar is RBNZ data released today that shows the total value of all residential housing stock has reached $768 bln, a jump of +6.9% in the year to December 2014.
INVESTOR WARNING
Kiwibank today launched a $150 mln hybrid Perpetual Capital Notes offer to the New Zealand public. Proceed with extreme caution; these things could be dangerous. As the offer document says, "If Kiwibank encounters severe financial difficulty or does not hold enough capital, the Kiwibank regulatory instruments may be converted into ordinary shares in Kiwibank or written off".  Standard & Poor's assigned a junk-bond rating of 'BB-' to the issue. Aiming these at the "New Zealand public" is not very responsible. Savvy investors will likely avoid them, but watch out for whether [KiwiSaver] fund managers pick them up; you could get exposed via the back door.
GIANT KAURI
The World Bank has issued a NZ$600 million "tap" to an existing NZ$800 million fixed-rate global bond, taking the total outstanding to NZ$1.4 billion. This makes it the biggest ever Kauri bond in the market. It's due to mature in February 2020 and is paying investors a coupon of 3.75%. The bonds were issued to a wide range of institutional investors in New Zealand 64%, Asia 22%, Japan 6%, Middle East 5%, Europe 2%, and Americas 1%. There were about 20 orders from central banks and other official institutions, commercial banks, and fund managers.
BIG REACTION TO SLOWING GROWTH
The Chinese central bank today cut 100 bps coff its reserve ratio for all banks, with additional cuts for rural and small enterprises-oriented banks. The move was widely expected given last week's weak data releases. However, the magnitude of the cut - the largest since November 2008 - signals Beijing's heightened concerns over the growth slowdown and disinflation. Today's cut will likely inject over RMB1.2trn (NZ$255 bln) of new liquidity into the Chinese economy and support credit growth.
WHOLESALE RATES
Wholesale swap rates have started the week higher with a small steepening bias. the on year swap rate is up by =1 bp, terms 2-5 years are up by +2 bps. Seven and 10 year swaps are higher by +3 bps. The 90 day bank bill rate fell -3 bps to 3.60% reflecting the tame inflation report today. That's the lowest the 90 day bank bill rate has been since July 2014.
NZ DOLLAR VOLATILE
The NZ dollar is higher today. As of late this afternoon it is at 77.1 USc, 98.8 AUc, 71.4 euro cents, and the TWI is at 81.7 and close to the all-time high of 81.9. Check our real-time charts here.
You can now see an animation of this chart. Click on it, or click here.