A review of things you need to know before you go home on Tuesday; RBA cuts, Auckland house prices surge, rents sag, Govt debt falls, concrete growth slows, trucks sell well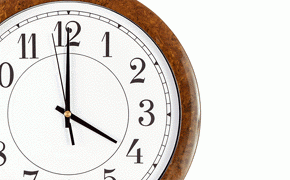 Here are the key things you need to know before you leave work today.
TODAY'S MORTGAGE RATE CHANGES
There are no changes to report today, so far.
TODAY'S DEPOSIT RATE CHANGES
There are no changes here either.
AUCKLAND BUBBLE PRICES
Barfoot & Thompson's median selling price for Auckland has increased by $133,950 in the last year driving the average price over $800,000. The median selling price rose at an even faster rate, up more than +20% from the same month a year ago. B&T's available listings are low.
THE TENSION RISES
Housing Minister Nick Smith has warned Auckland Council not to overplay its hand on granting approval for greenfields Special Housing Areas. He has told the Council to use development contributions to pay for infrastructure. Meanwhile Auckland Council has decided to pull back on consenting rural land areas for new housing. Tension is building.
RENTS SAG
Median rent data is out today for April from the MBIE Tenancy Bond database. Surprisingly, that shows rents retracing, especially for three bedroom houses. In Auckland they are back to $550/week, back to where they were a year ago. In Wellington they are now at $500/week and lower than the year-ago levels. In Christchurch they are at $440/week, near January 2014 levels.
WHAT BILL OWES
In April, the Government repaid its large $5 bln bond as it fell due. This meant that the total Government securities on issue declined for the first time since September 2014 to $77.4 bln, and back to levels first seen in March 2013. Currently 44% of this debt is held by non-residents. 18% is actually held by public sector institutions, and 37% is held by banks.
SLOW POUR?
Concrete production in the March 2015 quarter was up +12.6% over the same quarter a year ago, but a slight fall in growth from the prior quarter. That was because of a fairly sharp fall-off in Christchurch. Surprisingly, concrete poured in Wellington rose in the March quarter from the December quarter, up +14%. The Auckland data, while by far the largest, also fell about -4% in March from December and was 'only' up +10% year-on-year.
TRUCKS SHINE
New vehicle registrations fell in April as they usually do, post the tax year-end. But they were still higher than the same month a year ago. Holding up best are sales of new commercial vehicles, +13% higher this April than last.
RBA CUTS
Update: The Reserve Bank of Australia today cut their official cash rate by -25 basis points to 2.0%. Read their Statement here. 
NEW BANKING OMBUDSMAN
Departing Banking Ombudsman Deborah Battell says she'll be succeeded by her deputy, Nicola Sladden, from August 1. Sladden has been deputy since 2011 and has more than 15 years experience in dispute resolution.
WHOLESALE RATES INCH UP
Wholesale swap rates rose +1 bp across the whole curve again today. But the 90 day bank bill rate slipped back -1 bp to 3.62%. Yields on Government bonds also pipped up a basis point or two.
NZ DOLLAR FLATLINES
The New Zealand dollar has moved very little day. As of late this afternoon it is at 75.4 USc, 96.1 AUc, 67.7 euro cents, and the TWI-5 is still at 79.2. Check our real-time charts here.
You can now see an animation of this chart. Click on it, or click here.