A review of things you need to know before you go home on Thursday; new migrant peak, high visitor numbers from China, restrained credit card spending at home, FMA and SFO in new probe, swap rates down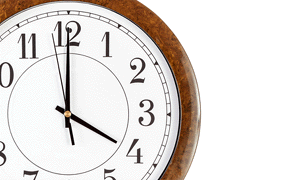 Here are the key things you need to know before you leave work today.
TODAY'S MORTGAGE RATE CHANGES
There are no rate changes to report today.
TODAY'S DEPOSIT RATE CHANGES
There are no changes to term deposit rates to report either.
WHAT BUDGET 2015 MEANS
We have our own unique coverage and analysis from Bernard Hickey, David Hargreaves, Elizabeth Kerr and Terry Baucher. You can't get better than that.
A NEW PEAK
Net migration hit 56,800 in the April year. This follows the lowest number of people leaving permanently for Australia since 1992. In April, a positive 63 more people arrived from Australia than left for it and the third month in the last six where the flow was positive.
POPULAR DESTINATION
A record 302,100 holiday makers arrived from China in the April 2015 year and this is up 26% from the previous year. By comparison, visitor arrivals from Australia were almost 1.3 mln in the same period (+3%), from the UK 198,000 (+2%) and from the USA 230,000 (+10%). No other country's visitors exceeded 100,000 in that year. Budget 2015 added new fees for those arriving and departing the country "to pay for biosecurity screening" which will net $100 mln from the more than 10 mln annual arrivals and departures.
RESTRAINED AT HOME, RELATIVELY
Spending on our credit cards was up +5% in April compared with the same month a year ago, according to data released by the RBNZ today. Spending on our cards overseas was up +14.8%. Tourists here spent $330 on their cards, up +12.2%.
INVESTOR FUNDS AT RISK?
The FMA and the SFO said today they are investigating a local currency trader, a company trading as BlackfortFX. The FMA has obtained asset preservation orders over the assets of Arena/Blackfort and associated persons, in light of concerns that investor funds may be at risk.
HEARTLAND BANK PROFIT ON TARGET
Heartland Bank has reported $30.9 million unaudited net profit after tax for the nine months to March 31, an increase of $4.5 million, or 17%. When the group's Australian reverse mortgage business is added in, Heartland Bank's parent, Heartland NZ, recorded profit of $36.1 million. Heartland NZ expects its full-year net profit after tax to be at the upper end of its previous forecast for profit of between $46 million and $48 million.
WHOLESALE RATES FALL
Wholesale swap rates fell today, giving up all of yesterday's rise. This was despite the rise on Wall Street earlier this morning. The 90 day bank bill rate slipped back today by another -1 bps and is now at 3.48%. Going the other way, yields on NZGBs in secondary markets rose +2 to +4 bps. Budget 2015 has increased the Government's debt issuance program by +$1 bln in the coming year. Details here.
NZ DOLLAR HOLDS
Post Budget, the New Zealand dollar rose +25 bps against the US dollar, although it is lower compared with this time yesterday. As of late this afternoon it is at 73.3 USc, 92.7 AUc, 66.1 euro cents, and the TWI-5 is at 76.8. Check our real-time charts here.
You can now see an animation of this chart. Click on it, or click here.