A review of things you need to know before you go home on Wednesday; ANZ features in mortgage and deposit rate cuts, Swney gets jail, ANZ's KiwiSaver plea, asking rents up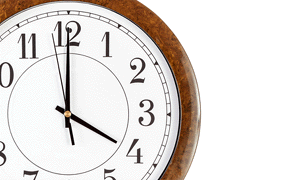 Here are the key things you need to know before you leave work today.
TODAY'S MORTGAGE RATE CHANGES
ANZ has cut its standard one-year home loan rate by 29 basis points to 5.10%, and its two-year special by 40 basis points to 4.99%. The Co-operative Bank cut its two-year rate by 26 basis points to 4.99%. See all banks carded, or advertised, home loan rates here.

TODAY'S DEPOSIT RATE CHANGES
ANZ cut a range of term deposit rates by between 10 basis points and 25 basis points. The biggest cuts were at the short end, one and three months, and the smallest cuts were on one to five year rates. SBS Bank also cut a series of term deposit rates, ranging from six months to three years, by five basis points to 15 basis points. See all banks carded, or advertised, term deposit rates for one month to nine months here, and from one year to five years here.
SWNEY SENTENCED TO JAIL
Former Heart of the City CEO and ex-Auckland mayoral candidate Alex Swney has been sentenced to five years and seven months' imprisonment for charges brought by the Serious Fraud Office and the Inland Revenue Department. Swney pleaded guilty in April to a charge of dishonestly using documents to obtain $2.5 million, admitting creating fictitious invoices resulting in payments into accounts controlled by him. The Inland Revenue charges were in relation to unpaid tax of about $1.8 million plus penalties and interest.
'BULLIONBUYER' DIRECTOR PLEADS GUILTY
Kairuaiti Tangata Oropai Robert Kairua, the director of Grace Holdings NZ Limited which traded under the name BullionBuyer, has pleaded guilty to 13 of 17 theft by a person in a special relationship charges and 9 of 12 false statements by a promoter charges brought by the Serious Fraud Office, the SFO says. The now collapsed BullionBuyer's core business was trading gold and other precious metal on behalf of investors. The SFO says Kairua misappropriated funds of about $370,000 and invested funds contrary to investor instructions. He'll be sentenced on 3 July.
BNZ TO OFFER TOUCH ID LOG INS
BNZ says it's "poised" to offer customers the option of using Touch ID to log into its banking app next month. Touch ID is the fingerprint scanning technology built into Apple's latest devices. The bank says Touch ID will be included in an app update for iPhone users, with customers asked if they want to switch their login to Touch ID instead of a traditional password. Both iPhone and Android using customers and will also get the option to log in with a 5 digit PIN, instead of a password. 
ANZ SAYS 'DON'T GIVE UP ON KIWISAVER'
ANZ, the biggest KiwiSaver provider, says the Government's surprise move in May's Budget to immediately drop the $1000 "kick-start" benefit for new members has seen its enrolments halve. Calling for a "no-surprises" approach from the Government towards any further changes to the KiwiSaver scheme, ANZ Wealth managing director John Body is also urging the public to "not give up" on KiwiSaver.
ASKING RENTS UP 6.3% YEAR-ON-YEAR
Median asking rents on Trade Me Property were flat in May versus April, but up 6.3% year-on-year. The national median asking rent for homes advertised on the website was $420 a week in May. In Auckland the median asking rent was $490 a week, which was up $5 compared to April and up 6.5% compared to May last year.
CONTACT ENERGY BORROWS US$100M IN PRIVATE PLACEMENT
Contact Energy has borrowed US$100 million through a private placement with US investors. The loans have maturities of eight, ten and twelve years, with a weighted average term to maturity of about ten years. The proceeds will be drawn down in September and used to replace bank bridging facilities put in place earlier this year. Proceeds will be converted into roughly NZ$145 million. Contact wouldn't disclose the interest rates it's paying.
WHOLESALE RATES RISE
Swap rates are mostly up one to two basis points. The 90 day bank bill rate is at 3.25%.
NZ DOLLAR 
The NZ dollar is at US68.65 cents, AU88.76c, and the Trade Weighted Index (TWI) is is at 72.70. Check our real-time charts here.
You can now see an animation of this chart. Click on it, or click here.