A review of things you need to know before you go home on Thursday; lots of floating rate cuts, one sub 6%, change at Heartland, swap rates rise and flatten, NZD rises ignoring Wheeler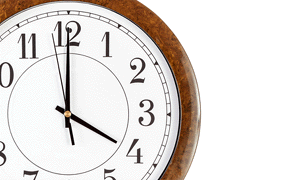 Here are the key things you need to know before you leave work today.
TODAY'S MORTGAGE RATE CHANGES
Most big banks jumped straight out to announce floating rate reductions to match the RBNZ decision. We had early calls from Kiwibank and ANZ. SBS Bank then announced the lowest floating rate at 6.14% for a while. (But kudos to Cooperative Bank for announcing very early - their cut came on Monday.) But an announcement late today from BNZ of a Total Money rate of 5.99% has become the current lowest floating rate offer.
TODAY'S DEPOSIT RATE CHANGES
There have been no term deposit rate changes announced so far today.
DOWN, DOWN
Today is all about the OCR rate cut. RBNZ says "some further easing seems likely" and they said a further fall in NZ$ is still necessary. They have cut their GDP growth view to 2.5% from 3%.
EXECUTIVE 'INTEGRAL TO HEARTLAND'S FORMATION' LEAVES
Heartland Bank's executive director and head of strategic & product development, Michael Jonas, has announced his resignation. Managing director Jeff Greenslade said Jonas had been integral to the formation of Heartland, the acquisition of PGG Wrightson Finance, achieving bank registration, and the acquisition of Sentinel and Australian Seniors Finance.
NOT CLOSE
If you had been following the debate in the Greek Parliament over whether they would actually enact the law changes to effect the deal with the EU, you could be forgiven if you thought the Government might struggle to get the necessary support. But they have now voted: the law was approved by 230 lawmakers. 5 MPs abstained, 63 voted against bill.
WHOLESALE RATES UNCHANGED
NZ swap rates flattened severely today following the OCR decision. One year rates rose +5 bps, two years rose +4 bps, five years were up +1 bp while ten years where down -2 bps. The 90 day bank bill rate was unchanged at 3.06%.
NZ DOLLAR UNCHANGED
The NZ dollar is basically unchanged on the day at 66.3 USc, at 89.9 AUc, and 60.6 euro cents. The TWI is still at 71.1. Our exchange rate did fall last night but after the RBNZ announcement it rose back strongly to yesterday's levels. Currency markets ignored the RBNZ's plea for lower cross rates, probably because the Bank has now completely removed the use of the words "unsustainable and unjustified" when describing the value of the NZD. Check our real-time charts here.
You can now see an animation of this chart. Click on it, or click here.