A review of things you need to know before you go home on Friday; red hot mortgage rate, fast cooling business confidence, rising debt, rising bank balances, swap rates fall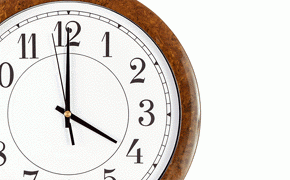 Here are the key things you need to know before you leave work today.
TODAY'S MORTGAGE RATE CHANGES
HSBC today took the mortgage market by surprise, offering 4.49% for fixed terms of 1, 2 and 3 years.
TODAY'S DEPOSIT RATE CHANGES
TSB Bank, BNZ, F&P Finance all cut term deposit interest rates today.
FLAGGING
The latest ANZ survey shows business sentiment in negative territory for the first time since March 2011, and the worst it has been since March 2009. Sentiment has turned very fast, although it is worth noting that the company's surveyed all though their own prospects were positive, just that the general situation they face has deteriorated.
MORE MONEY AROUND
Our money supply is growing strongly. M3 is up +8.1% year on year, nearly its highest growth rate since 2008. Money in the form of bank credit granted is picking up.
MORE DEBT
Business borrowing is growing strongly. Rural business borrowing is up +7.6%, other business borrowing up +6.2%. Both these are faster growth rates than the previous month. Borrowing for housing is up a more modest +5.6%. Consumer debt is the only growth rate that fee, down to +6.1%.
FATTER BANK ACCOUNTS
For every buyer and borrower there is a sellers and sellers need to park their funds somewhere and that is in their bank deposit accounts. Household bank account balances are still growing very fast, up a remarkable +11.4% from the same time a year ago, and the fastest growth in six years.
NEVER ENDING ?
House price expectations have reached a new high in July. And a record proportion of ASB survey respondents expect house prices to keep on rising.
MANIPULATOR?
The FMA is pushing ahead with a prosecution of Milford manager Mark Warminger for market manipulation and seeking "pecuniary penalties". Warminger is stoutly denying the accusations.
MORE THAN JUST GROCERIES
Countdown supermarkets are to sell Funeral Cover among its set of insurance products. These will be underwritten by life insurer Cigna NZ, and it will expand the range of insurance services available at the checkout in top of the existing Pet, Travel, Bill Protection and Life insurance.
UP BUT NO THREAT
Aussie producer price inflation popped up in the June quarter to +1.1% pa from March but is still at a low level.
WHOLESALE RATES DROP
Swap rates fell sharply today, down -3 bps for two years, -4 bps for five years, and -7 bps for 10 years. The 90 day bank bill rate is up +2 bps at 3.10%.
NZ DOLLAR SOFTER
Markets have continued to mark down the NZ dollar following the business confidence survey results and it is currently at 65.8 USc, also lower against the Aussie at 90.2 AUc, and at 60.1 euro cents. The TWI is at 70.7. Check our real-time charts here.
You can now see an animation of this chart. Click on it, or click here.