A mortgage market heavyweight cuts rates and targets its one year 'special', but remains mid-pack in overall pricing position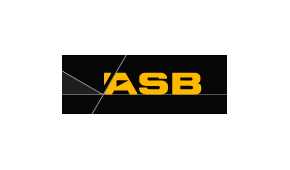 ASB and BankDirect have announced new lower home loan rates, effective immediately.
The reductions apply to their 'specials' and standard residential rates. Only their six month fixed rate is not changed.
ASB's fixed rate mortgage 'specials' apply to customers who have at least 20% equity (i.e. a Loan to Valuation Ratio of less than or equal to 80%), have their salary or wages credited to a main transaction account with ASB and one other ASB product.
Here are the changes:
Term
Special rate
% p.a.
New rate
% p.a.
Old rate
% p.a.
6 month fixed
 
5.39
5.39
1 year fixed
4.69
5.05
5.25
2 year fixed
4.89
5.25
5.49
3 year fixed
4.99
5.35
5.75
4 year fixed
 
5.55
5.75
5 year fixed
[removed]
5.65
5.99
As an additional offer, ASB customers who draw down new home lending of $100,000 or more before October 16. 2015 "will receive a $300 voucher for supporters gear from the All Blacks online store".
The effect of these multiple changes is to give it a minor advantage over their main rivals for the one and three year 'special' rates.
However, the balance of the reductions are not market-leading in any way.
And these changes don't come anywhere near matching today's low 4.49% offer from HSBC for their Premier product/
Perhaps of note is that the new ASB one year 'special' comes close to matching their Australian parent's one year rate of 4.64% offered by CBA.
The other impact of these changes is that they leave both ANZ and Kiwibank with no rate advantages among the main mortgage banks which could be a market share issue for both given the high proportion mortgages have in their overall loan books.
Wholesale rates are also falling. The HSBC 'specials' suggest that are accepting a gross margin of about 1.5%. The other main banks appear to be operating at 1.75% to 2% for their 'specials', more like 2.25% for other rates.
See all banks' carded, or advertised, home loan rates here. 
Almost all home loan competition is now back focused on the interest rate. Non-rate incentives have essentially dried up although there are still some worthwhile but targeted incentives available. You can see see the current non-rate home loan incentives here.
The new floating and fixed mortgage rates compare today as follows:
| | | | | | | |
| --- | --- | --- | --- | --- | --- | --- |
| below 80% LVR | Floating |  1 yr  | 18mth |  2 yrs  |  3 yrs  |  5 yrs  |
|   |   | % | % | % | % | % |
| | 6.24 | 4.89 | 5.55 | 4.99 | 5.59 | 5.79 |
| | 6.25 | 4.69 | 5.15 | 4.89 | 4.99 | 5.65 |
| | 5.99 | 5.19 |   | 4.69 | 5.29 | 5.75 |
| | 6.15 | 4.89 |   | 4.99 | 5.39 | 5.60 |
| | 6.15 | 5.39 | 5.39 | 4.69 | 5.49 | 5.79 |
|   |   |   |   |   |   |   |
| | 6.20 | 4.89 | 4.99 | 4.99 | 5.20 | 5.59 |
| | 6.35 | 4.49 |   | 4.49 | 4.49 | 5.29 |
| | 6.14 | 4.99 | 4.85 | 4.99 | 4.99 | 5.59 |
| | 6.24 | 5.45 | 5.59 | 4.79 | 5.40 | 5.85 |