A review of things you need to know before you go home on Wednesday; small rate cuts, money supply and bank accounts swell, building consents diverge, confidence up here and in China, NZD higher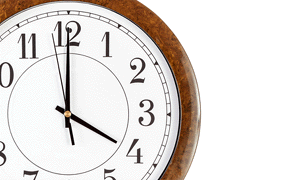 Here are the key things you need to know before you leave work today.
TODAY'S MORTGAGE RATE CHANGES
The Cooperative Bank tweaked some of its fixed mortgage rates, setting them lower. But not to any market leading positions. Housing NZ cut both its floating and fixed rates.
TODAY'S DEPOSIT RATE CHANGES
Aotearoa Credit Union cut some term deposit rates today.
UNRESTRAINED
Bank lending to all sectors grew slower in August that in July on a year-on-year basis - except for housing. That grew by +6.3% from the same month a year ago, up from +6.0% in July. Net lending for housing expanded by +$1.4 bln during August and has now reached $206 bln. Last week's new loan approvals were also unusually strong again.
PLENTY OF MONEY
Money supply growth eased up a bit, but is still expanding at an eye-popping +9% pa rate. The growth of M1 was especially spectacular.
FAT ACCOUNTS
Household deposits are also growing fast, up +11.9% from the same month a year ago in August. The lower currency gave an added boost to the [relatively small] holding of foreign currency deposits.
GOOD BUT NOT GREAT
Westland Dairy Company announced a 2014-15 final payout of 4.95%/kgMS, plus they retained 10c. This was slightly better than their last estimate, and better than the $4.40/kgMS announced earlier by Fonterra. But it was no-where near the $7.10 plus $0.63 retention that Tatua confirmed for the same period yesterday.
BUILDING CONSENT DIVERGENT TRACKS
Residential building consents dropped in most regions in August and were down by a third in Auckland following a stellar July. Consent levels are still strong in the regions around Auckland, but are falling away in Canterbury as the housing remediation work tails off. But things are much brighter in other (non-housing) building sectors which recorded their strongest month ever. Activity in Canterbury totaled a massive $419 mln, more than triple the level recorded in August 2014. Non-residential consent levels in Waikato and Bay of Plenty were about double their level a year earlier, but activity in Auckland fell by half from last August, dragging three-month annual growth in the region to a 19-month low of -13%.
MARGINAL UPLIFT
Firms' own activity expectations rose 5 points to +17. Less downbeat agriculture sentiment, along with solid improvements in construction and manufacturing, led the lift. That is companies reporting on their own prospects. When they are asked about the economy generally, they are still negative, although less so than in August.
3 TO 1
In August, the total proportion of fixed rate mortgages reached 75%, it highest level since January 2010.
AN EARLY STUTTER?
Three of five equity crowdfunding projects fail in September. There are now five equity crowdfunding platforms and together they have raised $13.7 mln since inception in 24 successful offers. But the mojo may have passed.
NO STRIKE NOW
The fuel tanker strike we noted yesterday seems now to have been called off. The union claims the company folded.
CHINESE CONSUMERS UNWORRIED
The Westpac MNI China Consumer Sentiment Indicator increased 1.7pts from 116.5 in August to 118.2 in September. The Indicator is now 4.4% higher than a year ago and just 1.7% below its long run average. The rally in Chinese consumer sentiment has come despite more equity market volatility, continued concerns about China's growth prospects and more signs of weak conditions across China's manufacturing sector.
WHOLESALE RATES GAIN
After yesterday's sharp falls, swap rates gained back about +2 bps today. The 90 day bank bill rate is down -1 bp however at 2.84%.
NZ DOLLAR UP
The Kiwi dollar firmed quite strongly today and is now at 63.7 USc, at 90.9 AUc and at 56.6 euro cents. The TWI-5 is now at 68.5. Check our real-time charts here.
You can now see an animation of this chart. Click on it, or click here.