Kiwis are still amping up household borrowing ahead of new Government and RBNZ housing investment rules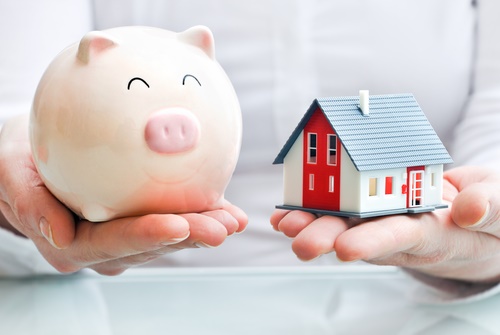 Kiwis kept the foot somewhere near the floor when it came to household borrowing during August ahead of new tax rules coming in tomorrow and new Reserve Bank loan limits starting in November.
The latest figures, collected by the Reserve Bank, show that  total household claims - which is mainly mortgage borrowing - increased by a seasonally adjusted 0.6%. That's a blink down from the 0.7% rate in July, which was the fastest rate of growth since February 2008 at the tail end of the last housing boom.
However, the 12-month increase for both the household claims figure and the total mortgages figure was in both instances up 6.3%, which was the biggest 12-month increase for both since September 2008.
And it wasn't just personal borrowing rising strongly in August - the 12-month increase in agricultural lending was some 8.5%, which was the highest since November 2009. The sharp rise in agricultural borrowing will presumably have been spurred by the, until recently, sharply declining returns in the dairy sector.
Back on the household claims, as at the end of August these stood at $221.290 billion, up from $219.814 billion in July. The total mortgages figure stood at $206.026 billion, up from $204.621 billion in July.
The figures suggest that house buyers are looking to get in ahead of the new tax rules coming in tomorrow, which among other things will make gains on investment properties sold within two years taxable, and also ahead of new RBNZ rules that won't allow Auckland property investors to borrow more than 70% of the value of the houses (barring a small 5% 'speed limit' that will let banks write a small number of loans above 70%).
All the indications are that the fast pace of the borrowing has continued through September, with the RBNZ's weekly mortgage approval figures showing that 6584 mortgages worth $1.441 billion were approved last week. That's a step down from the previous week's 6757 loans worth $1.489 billion - but the previous week's figure was the highest by both number and value since April. And the latest week's figures were up 15.9% by number and 29.9% by value on the most directly comparable week from a year ago.
Returning to the monthly figures, agricultural borrowing stood at $58.118 billion at the end of August, up from $57.515 billion.
Business borrowing has continued to be quite volatile from month to month. As at the end of August the total borrowed stood at $86,472, a very strong $645 million (0.75%) lift in the month, up from $85.827 billion in July. The 12-month gain was a more modest 6.5%, however.