The first major bank to respond to today's RBNZ OCR cut decides not to pass all of it on, despite the RBNZ's guidance to do so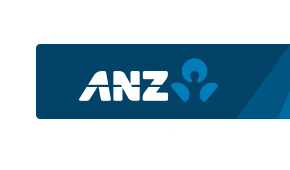 ANZ has announced its rate reduction for floating rate borrowers following today's OCR rate cut of -0.25%.
But it is passing on only a -0.10% reduction.
It is keeping the balance.
A spokesperson issued a statement which said: "Over the last 18 months, offshore wholesale funding costs have increased significantly. Until now, and unlike some other banks, ANZ has passed on all the recent OCR rate cuts in full. But international volatility has proved to be more than temporary so these extra costs now need to be reflected in our lending rates."
 
"It's important to also bear in mind that changes to floating and flexible rates won't impact most ANZ home loan customers because around 76 per cent of ANZ home lending is fixed rate, compared to only 36 per cent four years ago."
ANZ's floating rate will drop to 5.64% for floating rate home loans and 5.75% for their revolving credit facilities.
These changes will take effect on Tuesday, March 29 for existing customers, and immediately for customers which take out a new loan today onward.
The RBNZ said today it expects banks to pass on the whole reduction.
The Cooperative Bank has already announced that it will pass on the full -0.25% reduction. The Cooperative Bank floating rate has become 5.45%.
Wholesale swap rates fell sharply today.
The 90 day bank bill rate fell even more than swap rates, being down -32 bps since the January OCR review when no change occurred.
Sine the last OCR reduction in December 2015, the 90 day bank bill rate is -36 bps lower.
The 90 day bank bill rate is important because this is the key benchmark floating rate lending, especially for mortgages, is based on.
Some bank officials have pointed out that the run-up in CDS swap spreads adds to their funding costs. But while these did peak at 170 in February, they have siubsequently fallen back to 143 today. And the last time the OCR was reduced this spread index was at 127. It is important to note that this index is only a proxy for Australasian and debt risk. And that includes more than just banks; it includes the Aussie miners who have suffered far more credit stress and that has pumped the CDS spread index. Further, that index reflects the Australian debt indications much more than the New Zealand components. Reading the CDS spread index is only a very rough proxy for NZ risk costs and probably overstates it significantly.
ANZ NZ made a tax-paid profit of NZ$1.7 bln in 2015.