Westpac NZ halts lending to offshore residential mortgage borrowers with overseas income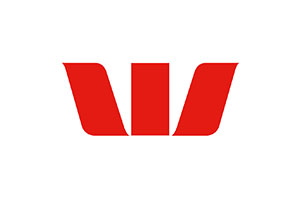 By Gareth Vaughan
Westpac New Zealand says it's stopping lending to non-resident mortgage borrowers with overseas income in a move to reduce risk against a backdrop of fast rising house prices.
Changes introduced today mean Westpac will no longer lend to non-resident borrowers with overseas income, its maximum loan-to-value ratio (LVR) for NZ citizens and permanent residents with overseas income is being reduced to 70% from 85%, and borrowers on temporary resident visas will only be accepted if they have both a NZ address and NZ based income.
The move comes after Westpac's Australian parent, along with some other major Australian banks, halted lending to non-residents and temporary visa holders earlier this year. Subsequent to that The Australian Financial Review reported  both ANZ and Westpac had discovered they had approved "hundreds" of home loans backed by fraudulent Chinese income documents, allegedly put together with the assistance of mortgage brokers.
However, in NZ Westpac says it hasn't seen evidence of this type of activity, and nor is it citing specific concerns about money laundering. Rather, the NZ changes are being made to minimise risk from fast rising house prices in a buoyant residential mortgage market, the bank says, to make sure borrowers can meet payments if interest rates rise. 
The latest Real Estate Institute of NZ figures show a national median price of $490,000 in April, up $35,000, or 8%, year-on-year. In Auckland the median price was up $92,000, or 13%, to $812,000. And the latest Reserve Bank sector credit data shows housing lending growth of nearly $16.7 billion, or 8.3%, over 12 months to $217.5 billion with the highest annual growth rate - 8.3% - since June 2008.
Westpac's move comes after ANZ NZ outlined an even broader range of tightened lending criteria on Friday. And both banks' changes come with interest.co.nz having heard claims of mortgage fraud in NZ along the lines of that reported by the AFR in Australia recently. The tightened lending criteria from ANZ and Westpac also comes with the Reserve Bank talking about introducing an additional macro-prudential tool, alongside its limits on high LVR mortgage lending, in the form of debt-to-income limits. And the Reserve Bank announced today it's planning to tighten LVR restrictions to residential property investors.
However, Westpac says a key issue driving its changes is that with many offshore buyers it doesn't have their transactional banking business because this is done in their home currency overseas. Thus, with mortgage customers Westpac can't necessarily see cashflow or spending commitment changes that might be early warnings of a default to come.
"In line with our responsible lending practices and on-going review of lending criteria in a fast moving market, we have tightened policies in relation to lending and foreign income for non-residents," a Westpac spokesperson said.
"Verification of foreign applications is essential to meeting our lending criteria and obligations, but is operationally difficult in these cases. The tightening of policy reduces risk and will contribute to further strengthen our home lending portfolio with customers who we have a deep and long-term banking relationship with."
Westpac says the percentage of its mortgage customers affected by these change is roughly in line with the Land Information NZ data released last month, suggesting 3% of home buyers in the March quarter were foreign taxpayers.
Westpac's changes, meanwhile, will see it continue to lend to expat kiwis. A NZ resident living overseas earning their income overseas, will remain eligible for a mortgage, albeit with a maximum LVR of 70% now rather than 85%. And someone recently moved to NZ from overseas who is earning an income locally, will also still be able to get a Westpac mortgage at an LVR up to 80%.
ANZ moves too
ANZ has unveiled similar changes to Westpac. Here's a statement from ANZ;
We regularly review our home loan policies and processes. As part of a recent review, we are making changes to our criteria for applications that rely on Overseas Income. The policy updates summarised below are effective from today for customers who use overseas income to service debt in New Zealand. 

A New Zealand passport holder living abroad purchasing a property funded by overseas income is exempt from this overseas income policy and normal credit criteria apply. 

What's changing?

• A maximum LVR of 70% is applied;

• Facilities are restricted to owner occupied properties;

• Boarder income not permitted;

• No interest only lending will be available; ANZ Flexible Home Loan will not be available;

• Standard residential property only, and will not be available for the purchase of bare land or construction; Lending is only available to individuals;

• Refinances are available, however no additional lending is permitted;

• No cash contributions available;

• We will honour existing pre-approvals  

We are making these changes to ensure that ANZ is appropriately positioned in the current housing environment, taking into account supply pressure in certain areas. We remain committed to helping customers into their homes and will continue to assist buyers with their plans for home ownership.
*This article first appeared in our email for paying subscribers early on Thursday morning. See here for more details and how to subscribe.