Each new piece of housing-related data coming out at the moment is increasing the pressure on our central bank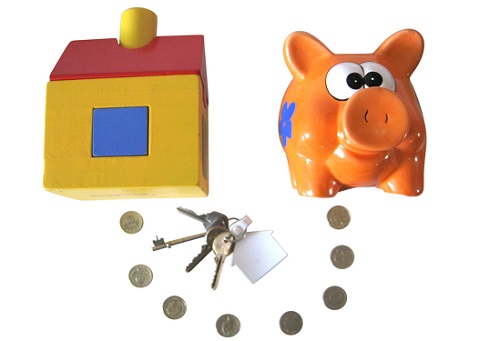 By David Hargreaves
If you are a central bank fighting the fires of a raging housing market you take comfort where you can.
For our Reserve Bank, which has been dealing with a rampant Auckland market that is now rapidly metamorphosing into a rampant NEW ZEALAND market, there may have been some solace in the fact that household debt, while rising, wasn't really rising at an increasing pace.
The RBNZ's monthly sector credit figures have been showing consistent, but not increasing growth in the amount of 'Total Household Claims'. The household claims figure is mostly comprised of the total amount of mortgage monies outstanding, but also includes consumer credit.
For the past five months the household claims figures have grown at a seasonally-adjusted rate of 0.6% per month. Going back to and including to December 2014, there have been seasonally-adjusted monthly rises of between 0.5% and 0.7%.
To give some historic perspective, between 2003 and 2007 those borrowing totals were routinely rising by in excess of 1% a month, and by as much as 1.5%. Go back to the mid-1990s and monthly increases of in excess of 2.5% could be seen on occasions. Of course the total amount borrowed was way lower then, coming in at around only a fifth of the nearly $233 billion we now owe.
So, while the RBNZ would have been (and well, we know it was) concerned at the steady increase in borrowing figures, it may have taken some crumbs of comfort from the rate of increase not moving to match those rather more eye-watering percentages seen in previous housing booms.
Blown out of the water
The April figures though have well and truly blown all that out of the water. The 0.8% monthly rise in the grand amount outstanding (in dollar terms the rise was more than $1.8 billion) heading the country right back into 2003-2007 territory. The 0.8% rise was the biggest since February 2008. The last time there was a bigger rise was in November 2007.
To take just the mortgage figures alone, the total outstanding hit nearly $217.5 billion as of April and was up nearly $16.7 billion, or 8.3% in the past 12 months. That annual rate of increase is the highest since June 2008.
The acceleration in growth rate of household borrowing has come in tandem with the increasing spread of the Auckland house fire to other parts of the country.
Rising house prices are of themselves not really a concern for the RBNZ. But people getting into hock to buy houses is a big concern, since if they get into trouble and can't get pay the mortgage then that becomes a problem for the lender and hence a potential financial stability issue.
Has the horse bolted?
So, the latest month's sector credit figures may well be looked back on as the moment at which the horse switched from a canter to a gallop. But has it bolted?
At the moment there is nothing to stop people taking on increasingly eye-watering amounts of debt, because interest rates are - in historical terms - non-existent.
The RBNZ's Key Household Financial Statistics series shows that household debt has now risen to a record high 162% of disposable income. New figures on this are actually due out later this month. It would be difficult to imagine that debt to income figure has shrunk since the last figures came out, certainly not based on the latest lending statistics.
The latest available key household financial statistics figures show that debt servicing costs on a quarterly basis represent just 9.1% of disposable income. That's not a problem. In 2008 that percentage got up over 14%. Even at the end of 2000 before the start of the last big housing boom, this percentage was actually higher at 9.5%.
Scope for plenty more borrowing
So, at the moment there's plenty of scope for people to borrow much more heavily than they already have. BUT once interest rates do start to pick up then those debt servicing costs will kick up real quick. The RBNZ knows that and it's concerned about it.
When will interest rates rise? That truly is the 'how long is a piece of string?' question. What can be said is that the US Federal Reserve is very determinedly trying to 'normalise' the situation. And the other really key ingredient is oil prices seemingly stabilising at higher levels again.
If the Fed is able to get away another couple of interest rate rises this year - and make them stick - then perhaps rising interest rates may not be as far away as is currently imagined.
I've given up trying to predict what the RBNZ will do at its Official Cash Rate reviews because the central bank now seems to be adopting a deliberately contrarian stance from decision to decision.
What I would say is that there's likely to be two big areas of consideration for the RBNZ ahead of the June 9 decision: One is that a 'shock' (which is what it would be now) cut to rates to an OCR of 2% would give the still-too-high Kiwi dollar a kick in the kickables. Two is that such a cut would encourage yet more people to borrow heroic amounts of money to buy houses. I'll leave the RBNZ to juggle with those two.
Some time before rate rises
All that can be said is it will be some time at least before the RBNZ is able to contemplate increasing interest rates. And the longer the rates stay down then the more can be borrowed and so the greater the pain once rates do start to rise again.
So, the RBNZ's macro-prudential toolkit is going to be vital. And the next time it is deployed then it needs to be more effective than the last time. Hindsight might suggest that the move to restrict Auckland housing investors actually helped to kick-start meaningful rises in house prices in the rest of the country. This, possibly a result of the RBNZ's own handiwork, has broadened the central bank's problem from a largely Auckland one to a now NZ-wide one, although house prices relative to incomes have still got a bit of catching up to do in the rest of the country.
However you look at it, the RBNZ will want to see a slowing in that growth of household debt ahead of rises in interest rates. Because if it can't slow the increasingly rapid river of borrowed money then a few people are quickly going to get into strife when interest rates do start to rise.
Twin moves?
I would stick by my view that we'll see introduction of debt-to-income ratios announced within three months (though possibly not to be introduced till early next year) and maybe also some moves against the banks by requiring them to hold more capital against mortgage commitments.
Such a twin approach of, on the one hand limiting what a person could borrow and on the other limiting what the bank could lend, may be the best way of slowing the accelerating credit growth.
New Zealand is as it always will be a very small country that can get tossed around by global economic upheavals. Nobody can predict what will happen.
All New Zealand can do is attempt to minimise the risks within its own economy.
Right now the rising household indebtedness is a risk and something needs doing about it, pretty quickly.