Finance companies, other non-bank lenders and Chinese banks remain open to foreigners seeking mortgages to help buy NZ property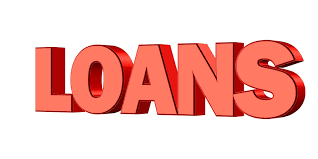 By Gareth Vaughan
Although the country's big four banks closed the door on mortgage seeking foreigners with offshore income last month, or left it ajar in ANZ's case, there are still plenty of other avenues available for such borrowers.
Some of these include a range of local finance companies and non-bank lenders who, interest.co.nz has been told, have seen an increase in borrower interest since the big bank crackdown.
To recap; in quick succession last month all of Westpac, ANZ, BNZ and ASB announced a range of moves to restrict or stop offering residential mortgages to non-NZ residents using offshore income in their mortgage applications. HSBC too tightened the screws saying: "We have recently tightened up our non-resident lending policies to prioritise lending to existing HSBC Group customers where the majority of their income is sourced in New Zealand. We are currently not accepting applications for home loans from new customers who receive a majority of their income from overseas."
Chinese buyers remain active
Overseas property buyers with offshore income, including from China, certainly remain interested in borrowing to buy NZ properties. Here's one recent example interest.co.nz has heard about.
The financing sought is to fund 65% of the purchase price of two Auckland CBD apartments. The buyer is a salaried staff member of a Beijing construction company. He arranged finance through one of the big four NZ banks in 2013 to buy a house on Auckland's North Shore, and subsequently opened three accounts with the bank. 
Assisted by a South Island-based lawyer, he has now signed a sales and purchase agreement to buy the two apartments. The sale was conducted via an Asian real estate company and brokerage via Melbourne. The man also has a Melbourne lawyer, although his statement of position shows he owns no Australian properties. 
The deposit for the Auckland apartments has been paid into the Melbourne lawyer's trust account via three or four names that do not include the actual purchaser. The contract is now unconditional. The purchaser has a reference from his boss, and claims to have Chinese documents confirming his salary and home address etc.
NZ bank statements show two deposits of more than $70,000 made, plus one of more than $10,000, from people with Chinese names that don't include that of the actual account holder.
In China, individuals are restricted to exchanging the equivalent of US$50,000 into foreign currency annually. However, the Chinese have proven to be creative at finding ways of getting money out of their homeland.
One suggestion is that some Chinese property buyers follow a similar route to that outlined above in that they set up bank accounts, have friends make chunky deposits into their NZ bank account, then pay down the principle on their mortgage from their NZ account. Within a relatively short timeframe some are thus able to own a NZ residential freehold property, potentially earning regular tax free returns. (The Government did move last year to make foreign property buyers register with the Inland Revenue Department and have a NZ bank account).
Mum's the word
Interest.co.nz has been told that, perhaps not surprisingly, since the big banks' crackdown other lenders have seen an increase in interest from offshore borrowers with foreign income. Those seeing greater demand are said to include ASAP Finance, DBR Property Finance and First Mortgage Trust. 
When approached for comment all three broadly declined to do so.
Here's what ASAP Finance director Darpan Patel said: "Sorry to be unhelpful but ASAP Finance has a strict policy of not commenting about anything in the media so even though your questions are very general and straightforward, I would prefer not to comment. Sorry again." ASAP Finance's website doesn't say how the business sources its funding and nor would Patel say. However, interest.co.nz understands it's privately funded.
DBR Property Financiers director Darryl Eastgate: "We are so small I don't see how our market share could impact any 'wider market' opinion. It will be too anecdotal." DBR's website says it's funded through $10 million of "cash equity", plus a $40 million ASB loan facility.
And First Mortgage Trust CEO Tony Kinzett said he was just back from holiday, didn't have time to comment and no one else from First Mortgage Trust could. Kinzett did say, however, that generally speaking the whole financial services market was going very well. First Mortgage Trust's website says its investment fund currently stands at approximately $300 million, adding "that is over 2,000 people who know a smart investment when they see one!"
These lenders charge higher interest rates than the banks, some offer low-doc loans, and none fall under the Reserve Bank's non-bank deposit taker regime.
ASAP Finance's website notes a three month base rate of 7.95%, and says its loan terms are generally three to 12 months but can both be longer and rolled over.  DBR promotes floating rates of 8.95% to 11.95%, and touts "regulated loans" for homeowners. These have fees of $1,500 to $2,500 and interest rates of 10.95% to 12.95%. First Mortgage Trust's interest rates start from 6.70%. See all banks' advertised, or carded, home loan interest rates here.
Increased demand at Resimac
Adrienne Church, general manager of mortgages at Resimac, was more forthcoming. Church said Resimac was seeing an increase in demand in a range of areas with the banks tightening up.
"We're probably seeing more demand in the investor space at the moment, not limited to offshore borrowers. We're also seeing a lot of demand in the Auckland region, [the] 70-80% LVR space with the banks not doing that either. Also with the banks 'defining' any cashout/equity release for investment purposes even if the security is the OO [owner-occupied] property, we're getting a lot of that," Church said.
"We will do some offshore borrowers on a case by case basis if the deal is strong enough i.e. the rent covers the mortgage payments. If the RBNZ rolls out the [Auckland LVR investor] speed limits to the rest of the country, or at least to Hamilton and Tauranga which are seeing strong growth, we'll probably see more of this business too," Church added.
Resimac's funding comes from wholesale sources and residential mortgage backed securities through its Australian parent.
ASAP, DBR and Resimac are supervised for compliance with the Anti-Money Laundering and Countering Financing of Terrorism Act by the Department of Internal Affairs. First Mortgage Trust is supervised by the Financial Markets Authority. Banks are supervised by the Reserve Bank.
Chinese banks providing home loans to customers with overseas income
Other NZ banks remain options for would-be overseas house buyers with offshore income seeking mortgages. These, of course, include the three Chinese government controlled banks granted banking registration by the Reserve Bank in 2013-2014.
A spokeswoman for ICBC says her bank does accept overseas income for borrowers on a case by case basis. Documentation and types of security are key areas ICBC checks, the spokeswoman added. As recently reported by interest.co.nz  ICBC grew residential mortgages by almost $19.6 million, or 19.1%, to $121.992 million in the March quarter. Of ICBC's total mortgage book just under $58 million, or about 47.5%, has gone to investors, and a shade under $64 million, or about 52%, is to owner-occupiers. 
China Construction Bank, meanwhile, grew housing loans $33.315 million, or 46.2%, to $105.276 million during the March quarter. A spokesman for China Construction Bank said it too continues to provide home loans to customers with overseas income.
"We also have a robust credit process with specific criteria in the servicing, security and personal credit history. Supporting information must be supplied as part of the verification process which we are able to confirm locally and within the CCB group network. This we believe is a distinct advantage for CCB over some other banks," the China Construction Bank spokesman said.
Bank of China's latest general disclosure statement doesn't detail any residential mortgage lending, although it does promote mortgage rates on its website. A spokeswoman for Bank of China says it does accept overseas income in mortgage applications.
For some size comparison to the ICBC and China Construction Bank mortgage books, Bank of Baroda and Bank of India, who have been registered in NZ since 2009 and 2011 respectively, held $46.8 million and $36.5 million worth of mortgages, respectively, as of March 31. According to Reserve Bank statistics, total housing loans stood at $219.563 billion at the end of May.
Growth limits
In its annual Financial Institutions Performance Survey released in February, KPMG noted the local incorporation status of the three Chinese banks means they are subject to restrictions on related party exposures imposed by the Reserve Bank as part of their conditions of registration.
"This can be a disadvantage when compared to a branch structure that allows access to significant pools of related party funding, and could prove to be an impediment to growth if funding cannot be obtained from alternative sources," KPMG said.
The Reserve Bank recently issued a consultation paper saying it's considering allowing banks with a small NZ presence to register here both as a branch and as a subsidiary of their parent. This comes after a number of foreign-owned banks with small local operations sought to open branches alongside their existing subsidiaries in recent years, the Reserve Bank said.
"These banks have suggested that a standalone subsidiary structure prevents them from growing their local lending activities as planned, due to high operating costs arising from local capital and other regulatory requirements. Permitting banks to operate branches alongside their existing subsidiaries could potentially open up more diversified funding channels in New Zealand and encourage greater competition for the incumbent banks. There is ample evidence of the beneficial effects of openness and competitiveness in the financial system; banks, for example, compete actively to offer customers new products and new ways of obtaining service," the Reserve Bank said.
Currently four of 16 foreign-owned banks are dual registered with both subsidiary and branch structures being ANZ, ASB's parent Commonwealth Bank of Australia, Rabobank and Westpac. The Reserve Bank describes their branches as "limited scope branches", which aren't addressed in its consultation paper.
'Fraudulent Chinese income documents'
The big NZ banks' moves against foreigners using offshore income in mortgage applications came after their Australian parents halted lending to non-Australian residents and temporary visa holders earlier this year. Subsequent to that The Australian Financial Review reported that both ANZ and Westpac had discovered they had approved "hundreds" of home loans in Australia backed by fraudulent Chinese income documents, allegedly put together with the assistance of mortgage brokers.
In NZ interest.co.nz has reported on suggestions of mortgage fraud here too along the lines of that reported by the AFR.
Meanwhile, the Reserve Bank is being cagey on whether it encouraged the big banks to tighten the screws on offshore property buyers. A spokesman said the central bank and prudential regulator of banks doesn't discuss day-to-day regulatory and supervision interaction with banks. But, he added that the Reserve Bank hasn't changed any rules, nor added any new ones, in regards to lending criteria for borrowers with overseas income in its Banking Supervision Handbook.
*This article first appeared in our email for paying subscribers early in Thursday morning. See here for more details and how to subscribe.