A review of things you need to know before you go home on Thursday; ANZ pays out, no change from the central banks, bank workers ask who is next, Fonterra bumps earnings, swaps drop and NZD has up-and-down day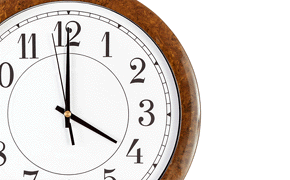 Here are the key things you need to know before you leave work today.
TODAY'S MORTGAGE RATE CHANGES
NZCU South moved its 3-year fixed rate from 5.10% to 4.95%.
TODAY'S DEPOSIT RATE CHANGES
No significant changes today.
ANZ TAKES A HIT IN LONG-RUNNING DISPUTE
ANZ in Australia has confirmed that it will take a A$145 million hit in its full-year results. This follows the bank's confidential settlement of a high-profile and long-running dispute with a billionaire family.
RESERVE BANK PUBLISHES CONSULTATION RESPONSES ON WHETHER IT SHOULD PUBLISH CONSULTATION RESPONSES
The Reserve Bank has decided it will now say who said what when it invites consultation on upcoming policy changes, providing whoever said what gives consent. Previously the central bank's given anonymous summaries of comments made in response to such proposals as introduction of LVRs. But now after reviewing whether it should routinely publish names along with content of submissions, the RBNZ said it would immediately implement a policy of publishing individual responses to a consultation, when consent to do so is granted by respondents. The RBNZ believes this change will enhance the transparency of the policy-making process.  
FONTERRA PROFITS SURGE
Giant dairy co-operative Fonterra announced that after tax profits surged 65% to $834 million. Fonterra, which ironically tends to make more profit when milk prices (a key input cost) are low, re-affirmed a final milk price for the season just past of $3.90 per kilogram of milk solids, along with a dividend of 40c - making a total payout of $4.30, down from $4.65 the previous year. Yesterday the co-operative raised its milk price forecast for this season to $5.25 per kilogram of milk solids from the $4.75 predicted less than a month ago and which was itself an increase on the season-start pick of $4.25. The potential payout before retentions for this season is currently seen as $5.75-$5.85.
IT'S A NO-CHANGE DAY
The Reserve Bank here followed the lead earlier in the day of the US Federal Reserve and left interest rates unchanged. It's still seen as possible the Fed will hike rates before the end of the year. Much more likely is that our RBNZ will drop rates again (to a new low of 1.75%) at its next call in November. Economists here were reasonably convinced that retention of the expression: "...further policy easing will be required..." in RBNZ Governor Graeme Wheeler's statement today made a November move highly probable.
'WHO'S NEXT?' ASK BANK WORKERS
Bank workers at branches around the country are posing the question: "Who's next?" That's according to the bank workers union FIRST, following Westpac's confirmation it will close 19 branches in November, while ANZ's looking at closing seven. The union's national organiser Tali Williams says its members at the country's major banks fear for their futures. "The major banks appear to be systematically abandoning regional New Zealand."
HARMONEY DOUBLES MAXIMUM LOAN SIZE, ADDS PAYMENT PROTECT
Peer-to-peer lender Harmoney has unveiled "two major product initiatives." The first is what it's calling payment protect, a repayment waiver product that offers protection to help borrowers during unexpected events that may impact their ability to make their loan repayments - such as involuntary redundancy, disability, or death. Secondly, Harmoney is doubling its maximum loan size to $70,000, albeit just for "selected top-quality customers."
WHOLESALE RATES MARKETS REACT TO CENTRAL BANKS
Bonds markets have reacted strongly to the Fed and RBNZ statements today. Although there was no change to the actual cash rate in either the US or NZ, the US 10-year Treasury yield fell 4 basis points to 1.65% and NZ swap rates are down 3bps in the 1 year and 7 bps across the rest of the 2-10yr part of the curve. The RBNZ governor in his accompanying speech indicated some further easing in monetary policy was likely and this will have been a factor in our swap rates falling heavily. You can find our chart for all terms of swap rates here. The 90 day bank bill rate is unchanged at 2.22%.
NZ DOLLAR HAS AN UP-AND-DOWN DAY
It has been a topsy-turvy day for the NZD. After rising immediately before the US Fed announcement the kiwi immediately retraced towards the low point overnight. Heading into the RBNZ announcement the NZD was stronger and began to fall right before 9am, only to again be sold down immediately following confirmation of the rate decision and then traded sideways once the statement was digested. Wheeler continues to re-iterate the NZD is too high and he will not be too pleased with the dollar trading in an upward trend for most of today. Come the afternoon, and the NZD has gone out of favour somewhat with sellers coming in and knocking the NZD/USD down from intra-day highs of 73.7c to 73.3c, which is just slightly higher than 24 . Our dollar is now at 73.14 USc. On the cross rates, it is down about three quarters of a cent at 96.17 AUc, at 65.60 euro cents, and 56.26 British pence. The Trade Weighted Index (TWI-5) at 76.41, slightly down from this time yesterday. Check our real-time charts here.
You can now see an animation of this chart. Click on it, or click here.