BNZ, Westpac say they won't pass on 25 basis points RBNZ Official Cash Rate cut to borrowers, blaming rising funding costs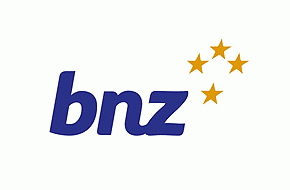 BNZ and Westpac will not be cutting mortgage rates following the Reserve Bank of New Zealand reducing the Official Cash Rate to 1.75%.
As of 4pm Thursday, following the 9am OCR cut, BNZ was the only bank to have publicly said anything. Just after 4pm, however, Westpac issued a statement saying it also would not be cutting mortgage rates.
The deafening silence from the other banks continues.
BNZ's acting director of retail banking and marketing, David Bullock, said:
"We are not making any changes to interest rates today and it's a good time to remind people that interest rates aren't directly or solely linked to the OCR.
"Banks get their ability to lend from a few sources, most of which are getting more expensive and putting pressure on margins.
"One source is local deposits, and at the moment there are more people wanting home loans than there are people saving. So to encourage and attract more deposits (people's savings and terms deposits) we need to pay a sharper return to savers.
"And we still need overseas funds to fill the gap – and the cost of these remains volatile. 
"All those factors considered, it's still important to remember that today's interest rates for home loans are still some of the sharpest in decades and still a good time for people with home loans to look at ways to pay off their loans faster."
BNZ's statement made no mention of increasing deposit rates, and nor did Westpac's.
Simon Power, the consumer banking and wealth general manager at Westpac, said there would be no change to Westpac's mortgage rates following the OCR cut.
"On-going rises in the cost of offshore funding provide no opportunity to lower home loan rates at this time," Power said.
"The consistent low flow of local deposits was forcing banks to look offshore for funds. The OCR is just one factor in assessing interest rates. Its importance is diminished when banks need to use offshore funds to cover the gap left by a lack of local deposits.
"In this situation and in a period of global uncertainty, a number of factors become more influential than the OCR. These include the increased cost and lack of supply in the local deposit market, exchange rate risk and the increased capital requirements for investors.
"With historic low interest rates NZ home owners are taking the opportunity to pay down mortgages faster and reduce debt levels. Many home loan customers have done that and are more than three months ahead on repayments. This deleveraging is prudent and a positive step for the economy and New Zealanders."
Wheeler in harmony
Speaking at a press conference, RBNZ Governor Graeme Wheeler echoed BNZ and Westpac's sentiments, saying banks are looking for funding offshore as lending growth exceeds deposit growth.
Asked how he believed banks would respond, he said it was up to them. 
Wheeler pointed out we are starting to see upward pressure on deposit rates and some increases in mortgage rates. He said there may be some adjustments to floating rates too.
He noted the RBNZ had signalled there would be a high probability of it cutting the OCR today, so banks had built this into their rate structure. 
Canstar believes banks will be more proactive hiking mortgage than deposit rates.  
Its general manager Jose George said: "Recent increases in some deposit rates have not been sustained and I think rate increases may well remain sporadic as banks navigate the tricky global financial waters ahead."
As for mortgage rates, George maintains "we will not be reading anymore headlines about 'record low rates' for quite some time. 
"With the popularity of fixed rate mortgages in New Zealand this is not going to be an immediate concern for many homeowners but once again we will see first time buyers disproportionally affected as the cost of borrowing, and therefore the cost of getting on the housing ladder, increases." 
See all banks' carded, or advertised, home loan rates here.
| | | | | |
| --- | --- | --- | --- | --- |
| Floating | Prior rate | New rate | Change | effective from |
|   | % | % | % | for existing clients |
|   |   |   |   |   |
| | 5.59 |   |   |   |
| | 5.55 |   |   |   |
| | 5.64 | 5.64 | -0.00 | 10-Nov-2016 |
| | 5.25 |   |   |   |
| | 5.65 | 5.65 | -0.00 | 10-Nov-2016 |
|   |   |   |   |   |
| | 5.45 |   |   |   |
| | 5.59 |   |   |   |
| ICBC | 5.60 |   |   |   |
| | 5.54 |   |   |   |
| | 5.54 |   |   |   |