Moody's says house price increases in NZ 'closely resemble' those in Spain, Ireland and the US on the eve of their housing market crashes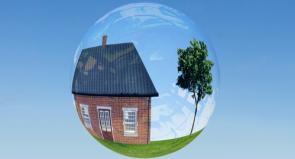 By Gareth Vaughan
International credit rating agency Moody's says New Zealand is among the high income countries most exposed to a housing downturn, due to a rapid rise in house prices and household leverage.
However, Moody's says unless any such downturn was accompanied by other "long-lasting negative shocks," it's unlikely to fundamentally undermine NZ's sovereign credit profile.
Moody's makes these comments in a report covering NZ, Australia which is home to the parents of NZ's big four banks, Canada and Sweden. All four countries have 'Aaa' sovereign ratings from Moody's with stable outlooks. See credit ratings explained here.
The credit rating agency has benchmarked the four countries against Ireland, Spain and the US in the late 2000s, when all three countries experienced major housing downturns.
"The order in which the four countries are listed in the heatmap [below] represents our assessments of their relative exposure to the key transmission channels, but does not characterise the likelihood of housing market corrections," Moody's says.
"New Zealand is most exposed due to its economy's heavier reliance on residential construction, the potentially more volatile nature of increased housing demand, households' exposure to interest rate shocks, and significant pressures on housing affordability," says Moody's.
Note: Bubble width represents household debt as a percentage of disposable income (80% for Italy, 260% for Denmark). 
Red bubbles represent peaks of housing market cycles that preceded disorderly corrections; green bubbles represent markets where housing prices have not fully recovered since 2006-2011 
corrections in real terms; orange bubbles represent all other cases included in the sample. 
Sources: National authorities, Bank for International Settlements, Moody's Investors Service
'House price increases in Sweden and NZ closely resemble those registered in Spain, Ireland and the US'
Concerns Moody's cites about NZ include house prices having risen by more than 30% in real terms over three years.
"In real terms, house price increases in Sweden and New Zealand closely resemble those registered in Spain, Ireland and the United States on the eve of their respective housing market corrections," Moody's says.
In contrast wage growth has been moderate leading to a deterioration in housing affordability, demonstrated by higher house prices to income and debt to income ratios. Although low interest rates have thus far mitigated the impact of house price increases on overall housing affordability, the short-term mortgages favoured in NZ - of up to two years duration - mean mortgage affordability would weaken sharply if interest rates rose.
Moody's also notes that NZ authorities expect population growth will stay in the 1.5% to 2% range at least through 2019.
"While these projections point to sustained demand in housing, a reversal in population trends would lead to a sharp increase in property vacancies, depressing house prices and further weighing on demand," Moody's says.
Meanwhile, a slow down in demand from foreign property investors, which already appears to be happening, remains "a source of risk."
The credit rating agency also points out residential construction activity now accounts for 7.5% of NZ's GDP, up from 5.8% three years ago, and 4.5% five years ago.
"The increase in the share of residential construction as a share of total value added matches that observed in Spain. However, New Zealand still relies on this sector much less than Spain did, suggesting weaker spillover effects to other sectors from a potential housing market correction. At its peak, the sector directly accounted for 12% of Spain's value added."
'Sizeable spillovers'
Moody's points out a broad-based housing market correction, whether the initial negative shock or triggered by other economic or financial shocks, generally results in lower economic growth. This weighs on revenues and leads to higher government spending to offset the impact of the shock, both of which weakens public finances. Additionally governments may have to bailout the banking sector if it comes under "acute" pressure.
Moody's says a NZ housing downturn would involve "sizeable spillovers" to the broader economy through the supply chain and impacts on employment and consumption. Exposure to residential mortgages constitutes about half the NZ banking system's assets. Moody's argues this is mitigated by the Reserve Bank enforced restrictions on banks' high loan-to-value ratio (LVR) residential mortgage lending, and the fact NZ operates under a full-recourse loan regime making strategic defaults on mortgages less likely than in the US.
Such "proactive macroprudential measures" restrict the availability of credit for marginal, highly leveraged residential mortgage borrowers.
"[The] proactive macroprudential policy approach also contrasts with regulatory forbearance observed in some markets where housing corrections translated into banking crises in the 2000s. Partially as a result of macroprudential restrictions, lending standards have remained tight and capital buffers large," Moody's says.
The credit rating agency also highlights high capitalisation levels, conservative business models and the strong liquidity of the NZ banking system.
"Although not immune to them, the [NZ, Australian, Canadian and Swedish] banking systems would be relatively resilient to negative shocks that involve a housing correction, thereby limiting the potential fiscal costs of sovereign support to banks," says Moody's.
My view
Should a major housing market downturn hit New Zealand all bets are off. We simply do not know exactly what the catalyst would be, nor what the domestic and international backdrops would be.
Given the intertwined New Zealand and Australian banking systems and economies, how likely is it that such a downturn would occur across both countries?
Both countries have experienced strong house price growth in their major cities of Sydney, Melbourne and Auckland. And both countries are running record household debt to disposable income ratios.
As Greg Ninness detailed recently, the Auckland housing market is on the verge of having all of the capital gains it made over the past 12 months wiped out. A, if not the, major factor in this is the slowdown of money coming in from China. Nonetheless, Auckland house prices are still way ahead of where they were even three years ago.
Should the proverbial hit the fan, I'm not as confident as Moody's is of the banking system's resilience. A regulatory capital system that requires* the country's biggest bank ANZ, for example, to hold $1.4 billion of capital against $74.7 billion of residential mortgages concerns me. Thus the Reserve Bank's impending review of bank capital requirements will be of interest. (See more on banks' housing loan exposure here).
Note the International Monetary Fund recently suggested aiming for capital adequacy ratios for New Zealand's large banks that are "somewhat higher" than the Australian Prudential Regulation Authority's "unquestionably strong" capital targets for large Australian banks "could be a reasonable benchmark."
There's also complacency in New Zealand when it comes to housing downturns. An 'it couldn't happen here' attitude in some quarters, especially those with vested interests. Two years ago when the Reserve Bank was establishing a new asset class for bank loans to residential property investors I reported the following;
In its summary of submissions and final policy paper issued on Friday, the Reserve Bank says a majority of submissions didn't support its rationale for creating a separate asset class for property investors. One submission noted New Zealand banks have not suffered significant loan losses on property lending since the 1930s. "Many larger banks and property investors were the most critical of the Reserve Bank's rationale," the Reserve Bank says.
Also in 2015, the Reserve Bank noted;
"The absence of a severe housing market downturn in the last 20 years is not evidence that one could not occur. House prices have reached unprecedented levels relative to income in Auckland, so historical New Zealand downturns may not be a good guide to the consequences of a future severe downturn. This leads us to look at other countries that have had severe downturns. While origination practices in the US and Ireland differ from New Zealand in important ways, we still consider that the empirical evidence from those downturns is relevant to considering what would happen in a severe New Zealand downturn.
If the worst does happen, and I hope it does not, we may also have the Reserve Bank's Open Bank Resolution, or OBR, Policy to deal with. This is of particular interest to bank depositors. See how the OBR policy might work, if implemented, here. And there's also a useful backgrounder from the Reserve Bank here on New Zealand banking crises of the past.
*New Zealand banks are holding more capital than the minimum required by the Reserve Bank, as detailed here.
**This article was first published in our email for paying subscribers early on Wednesday morning. See here for more details and how to subscribe.