GDP grows bang in line with market expectations; per capita GDP grows 0.3% in the quarter; construction activity shrinks again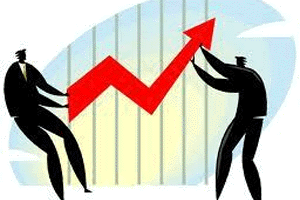 Gross domestic product (GDP) rose 0.8%in the June 2017 quarter, following a revised 0.6% rise (up from previously announced 0.5%) in the March quarter, Stats NZ said on Thursday.
Eleven of 16 sectors of the economy showed growth in the quarter. But worryingly, amid talk of a housing crisis, construction was not one of those - which again shrank following a drop in the March quarter too.
The overall result was bang in line with market expectations, which, on average were for a 0.8% rise. However, it was slightly less than the 0.9% the Reserve Bank forecast.
The latest quarterly figures meant that in the 12 month period the economy grew by 2.5%.
However, on a population-adjusted basis, the growth continues to be modest, though there was some growth in the latest quarter.
GDP per capita grew 0.3% in the June quarter, following a revised flat result in March. This gave an annual per capita growth rate of 0.6%.
"Strong export and domestic demand underpinned growth this quarter," national accounts senior manager Gary Dunnet said. "Demand for exports has resulted in strong production growth in manufacturing and service industries."
ASB economists said GDP growth has been "underwhelming" over the past year. 
"In this light, Q2's "rebound" is relatively muted.  Per capita growth of 0.3% qoq follows flat per capita growth in the previous quarter.  Economic growth needs to pick up on a sustained basis in order for the RBNZ to be confident domestic inflation pressures will return to target." 
The ASB economists said growth in the quarter was capped by weak outcomes in construction, house sales (and associated services activity), mining and non-primary manufacturing.  Performance in services was mixed, with some areas performing slightly better than they had expected. 
"One area where we are surprised was the fall in other construction activity, which typically includes infrastructure construction.  This fall in aggregate activity comes despite the boost from the Kaikoura rail link and SH1 reconstruction activity.  Potentially, capacity constraints are biting on all types of construction activity." 
'A middling result'
ANZ chief economist Cameron Bagrie and senior economist Phil Borkin said while the "bounce" in second quarter activity growth was welcome, "we'd still class it as somewhat of a middling result".
"In annualised terms, growth is effectively only back at trend. A case could have been made for expecting a larger bounce given the temporary factors (weather and earthquake disruption) that weighed on activity over the prior six months.
The said that GDP growth in per capita terms also remained "mediocre, reinforcing the economy's poor productivity performance over recent years".
"It is clear that the economy is not quite firing on all cylinders as it grapples with some meaningful headwinds including late-cycle capacity pressures, a turn in the credit cycle and housing market weakness."
Bagrie and Borkin said the RBNZ faces a challenge.
Questions about growth potential
"Putting aside the fact that today's 'middling' result actually raises questions about the economy's growth potential at a time of anaemic productivity growth, growth barely at trend is hardly going to lift core inflation in a meaningful way. And with forward indicators pointing to a further turn south in some pro-cyclical parts of the economy (housing and construction) and election and policy uncertainty raising the prospects of a growth air-pocket over the coming months, even maintaining trend growth is not guaranteed over the coming quarters.
"It all reinforces the likelihood that the OCR is not heading higher any time soon."
Stats NZ said exports rose 5.2%, with exports of goods posting its biggest quarterly increase in nearly 20 years. This was driven by exports of dairy and forestry products. Robust demand for dairy exports was reflected in increased dairy production and dairy product manufacturing, while dairy inventories ran down from their build-ups in recent quarters.
"Eleven of 16 industries increased in the latest quarter, with retail trade and accommodation having the biggest rise," Dunnet said.
Construction drop
However, construction eased again this quarter, falling from its recent peak in December 2016. Construction activity fell 1.1%, following the 2.1% fall in the March quarter.
Stats NZ said the latest fall reflected lower construction-related investment, including investment in non-residential and residential buildings, and infrastructure.
Service industries continued to grow this quarter, increasing 1.0%. This was driven by retail trade and accommodation, transport, and business services.
"The World Masters Games and Lions' rugby tour increased tourist spending on accommodation, food, and beverages – boosting a usually quieter time of year," Dunnet said.
The size of the economy in current prices was $268 billion.
The political reaction
Unsurprisingly, the two main political parties had differing views of the latest GDP outcome, with National's Finance Minister Steven Joyce saying our economy "continues to outperform many developed nations", while Labour's Finance Spokesperson Grant Robertson said on a per-person basis, the latest numbers represented "the weakest growth performance for the economy since 2011 as the impacts of the global financial crisis were wearing off".
This is the statement from Joyce:
The New Zealand economy continued to grow solidly in the June quarter, posting a 0.8 per cent increase in GDP, taking New Zealand's growth rate for the year to 2.7 per cent, Finance Minister Steven Joyce says.

"Our economy continues to outperform many developed nations, underpinned by strong export and domestic demand," Mr Joyce says. "It is still a challenging international environment, which is why we need to continue with an economic plan that is working for New Zealand."

New Zealand's growth over the last year has exceeded that of Australia, the United Kingdom, the USA, the Euro area, Japan, and the average across the whole OECD.

Growth in the quarter was across 11 of 16 industries, including:

•                     Retail, trade and accommodation (up 2.8 per cent)

•                     Manufacturing activity (up 1.8 per cent)

•                     Business services (up 1.1 per cent)

•                     Transport, postal and warehousing activity (up 3.5 per cent)

Exports rose 5.2 per cent, with exports of goods posting its biggest quarterly increase in 20 years. Overall growth in the quarter was partially offset by the construction sector, which contracted 1.1 per cent in the quarter but up 6.4 per cent from June 2016.

Today's GDP figures followed on from the release of New Zealand's external accounts yesterday, which showed a current account deficit of 2.8 per cent for the June year.

"This week's economic growth statistics show that the Government's consistent economic plan is encouraging businesses to invest and grow more jobs for New Zealanders.  It is important to maintain and support business confidence if we are to continue our progress in the years ahead."
...and this is the statement from Robertson:
Today's GDP figures reflect an economy that the National Government has allowed to drift along on the basis of growing population rather than improving productivity and adding value, says Labour's Finance spokesperson Grant Robertson.

"It is important to recognise that in the year to June 2017, per person growth was 0.6 per cent. On a per person basis, today's numbers represent the weakest growth performance for the economy since 2011 as the impacts of the global financial crisis were wearing off.

"The ANZ Bank has said today that 'GDP growth in per capita terms also remains mediocre, reinforcing the economy's poor productivity performance over recent years'.

"Even the headline numbers of 2.5 per cent growth are lower than forecast just last month in the government's pre-election update.

"Population growth continues to account for the lion's share of New Zealand's growth. This is not sustainable and it is not the route to higher wages and improved standards of living that New Zealanders want and need.

"Our exports of goods and services rose by just 0.1 per cent last year.

"What is urgently needed is improvement in productivity. Despite Bill English claiming otherwise last night, productivity in New Zealand is actually declining – as confirmed by the Treasury's own analysis.

"This is a long term challenge for New Zealand, but it will not be addressed by more of the same that we've seen for the last nine years.

"Labour will lift productivity by increasing the skills of our workforce, lifting investment in research and development, and encouraging the productive economy, including in the regions.

"We need an active government acting as a partner in our economy, not the drift of a tired and out of touch National Party," says Grant Robertson.