Economists are concerned that Treasury hasn't incorporated recent slowing economic conditions in its forecasts and this could see the Government get into trouble in future years with its spending plans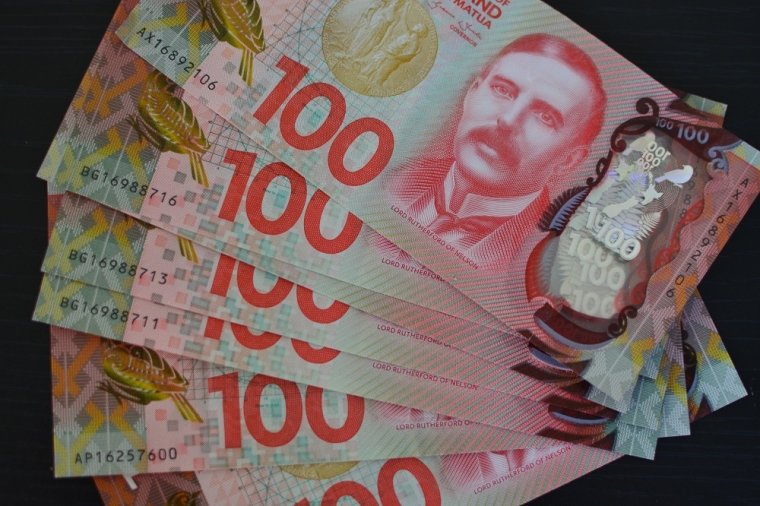 Economists are concerned that Treasury's economic forecasts are too rosy and that the Government might get into trouble with its spending plans in future years.
And ratings agency S&P Global Ratings, while not changing its view on NZ's strong credit rating, notes that the forecasts for NZ are weaker than it expected due to the increased spending.
Several economists noted that the Treasury forecasts looked high immediately following the release of Finance Minister Grant Robertson's 2019 Budget on Thursday.
"There is going to be tension over the coming years balancing fiscal discipline with spending demands," Cameron Bagrie of Bagrie Economics said.
"The spending demands are heading one way and the Treasury's growth forecasts still look on the high side.
"... If spending continues at the current pace the books will be in the red in two to three years. The fiscal position is strong enough to absorb it. The focus needs to be on the quality of the spend and investment and less about the debt metrics, though respect still needs paid to the latter."
Westpac senior economists Anne Boniface and Michael Gordon say they see downside risks to the Treasury's growth forecasts, "which were unfazed by the weaker than expected starting point for the economy".
"This could have implications for the affordability of the Government's spending plans in later years."
ASB's senior rural economist Nathan Penny said the ASB economists were "considerably less optimistic than the Treasury on the growth and tax revenue outlook".
"We are surprised that the Treasury has not made larger downward revisions to its growth forecasts since the Half-Year Update.  For our part, we continue to see capacity constraints and low business confidence as limiting growth prospects relative to the Treasury over the forecast period.
"As such, we suspect that the Government may be at risk of missing its net debt target," Penny said. 
"Indeed, the Government has committed to extra spending, investment and borrowing, assuming that it will have the tax revenue to do so.  Of course, time will tell if the they do." 
BNZ head of research Stephen Toplis said the data clearly shows future fiscal surpluses will come under increasing pressure from the combination of rising expenditure, slowing GDP growth and the lack of an obvious way to meaningfully enhance revenue.
"Nonetheless, New Zealand's positive aggregate fiscal positioning, relative to the rest of the world, is not yet under any great threat."
He said he feared that downside risks to Treasury's growth forecasts and upside pressure on future expenditure "present the very real possibility that the Government will soon return to deficits".
"As things stand the forecast surplus for the year ended June 2020 is just 0.4% of GDP (down from 1.3% forecast at the half-year fiscal update). The forecast for fiscal 2021 is also just 0.6% (down from 1.5% previously)."  
Toplis reiterated the view that at first glance Treasury's GDP growth forecasts "are a little optimistic".
"Like the RBNZ there seems to be a strong view that we are nearing the trough in the current cycle and that there will be a decent bounce in activity in the second half of this year. We are not so convinced."
He was also not convinced that Treasury's corporate tax forecasts will be achieved.
"We are cognizant that the profitability of the corporate sector is currently under significant duress from rising costs  and the inability to pass them on through selling prices. Leading indicators of profitability (such as NZIER's Quarterly Survey of Business Opinion) are poor too."
S&P Global Ratings said that New Zealand's (foreign currency AA/Positive/A-1+; local currency AA+/Positive/A-1+) budget supports its ratings.
"However, the sovereign's forecasts are weaker than we previously expected due to new spending initiatives aimed at improving residents' wellbeing.
"New spending on health, housing, education, defence, and general welfare will increase core crown expenses by about 1% of GDP per year compared with December's Half-Year Economic And Fiscal Update (HYEFU). Based on our definition of the general government budget, which includes local governments, this will delay a return to surplus by one year to fiscal 2023.
"We believe there are some downside risks to these projections because of rising global trade tensions, slower domestic and international growth, and weaker inflationary pressures that could weigh on the revenue outlook in the near term. The forecasts incorporate falling expenses as a percentage of GDP in fiscal years 2022 and 2023 as the government continues major investment in housing, health, education, and infrastructure to improve residents' wellbeing."