David Hargreaves says with the Official Cash Rate now quickly moving towards zero we will all need to know as soon as possible what alternative weapons the Reserve Bank proposes wielding to shape monetary policy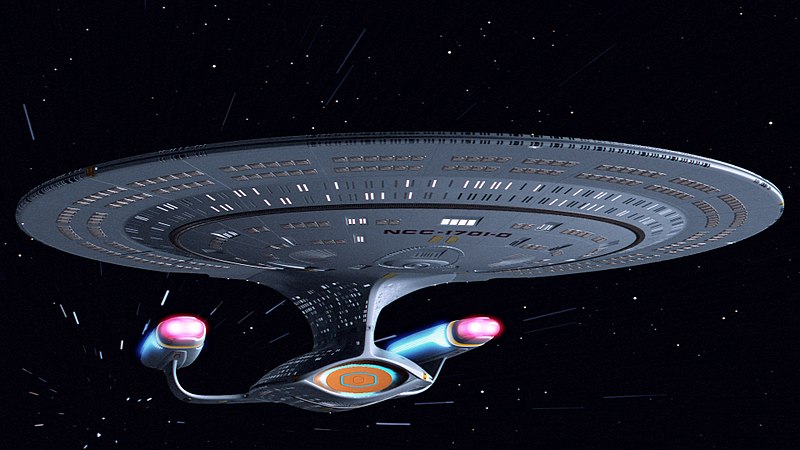 I have a longstanding complaint, or gripe if you will, with science fiction films and sci fi TV programmes.
In certainly none of the ones I've ever seen has anybody come up with something more satisfactory than "cloaking device" to describe an apparatus that makes things disappear from sight.
Yeah, okay, I mean it does the job as a description, after a fashion. But it's neither here nor there. Cloaking device. It's vague and doesn't really impart a lot of information. How about an "Inviserator" or a "Disappearex" instead? Something with a bit of elan and that, well, actually says something.
I've got a similar problem with "unconventional monetary policy". It points us in the direction of monetary policy with a twist. But it doesn't really tell us what that entails. Or how we should deal with it. It also sounds a bit like a lab experiment. And that makes me nervous. 
And if the link with science fiction seems a bit tenuous, well, I for one find the prospect of NEGATIVE interest rates pretty much out there in the stratosphere. Hey, look, when I deposit money with you, I expect YOU to be paying me - not the other way around! It's all pretty sci fi to me. Twilight Zone even.
This though is the way we are heading, and seemingly at some speed.
Speeding towards the unconventional
Indeed, dare I say we are heading there at greater speed than the Reserve Bank had imagined.
In May last year the RBNZ penned a Bulletin Article looking at unconventional monetary policy. The preamble stated: "While there is no need to introduce unconventional monetary policies in New Zealand at this time, it is prudent to learn from other countries' experiences and examine how such polices might work in New Zealand if the need arises." 
I certainly got the impression at the time that the article was one of those somewhat abstract pieces of thinking following a 'just in case we might ever have to do this' rationale. 
Just over a year later and Reserve Bank Assistant Governor Christian Hawkesby gave a speech in Japan, which curiously the RBNZ then posted on its website nearly a week later. The impression certainly I had was that the central bank wanted to make a point (hence posting a speech days after it was made). And the piece that stood out in the text was Hawkesby saying: "Having effective unconventional policy options expands the toolbox of a central bank, which is naturally more relevant in a low interest rate environment. In this spirit, we published a Bulletin article last year on the practicalities of unconventional monetary tools in a New Zealand context, and we continue to learn from the lessons of our central banking cousins.
"It's better to have a tool and not need it, than need one and not have it."
Maybe we will need them after all
So now a year after a fairly, it seemed esoteric article about something we would never have, we suddenly get referenced back to that article. Clearly that indicated that the RBNZ was indeed working toward the possibility of the unconventional monetary tools being something we might need after all.
Even then though Hawkesby's second comment there about "better to have a tool and not need it than need one and not have it" suggests that the unconventional route was not one seemingly imminent. 
Now not even three months after that we've got an RBNZ apparently "well advanced" (words of Governor Adrian Orr) on unconventional policy work and with Governor Orr stating that it's "easily within the realms of possibility that we might have to use negative interest rates" . 
For the record in terms of talking about the "full tool suite" as he termed it of unconventional measures that might be used, as well as negative interest rates, Orr mentioned asset purchases, "different kinds of forward guidance" to be made by the RBNZ and "other forms of intervention". But that's as much detail as we've really got at the moment. How any of this would work in practice, well, we would need to find out.
This is where it would be hoped the RBNZ starts to get very proactive. 
Entering the stage
Since our central bank acted, it hoped pre-emptively, last week by slashing the OCR 50 basis points, the global economic situation has only darkened. Come on down you unconventional policy tools, you might be taking to the stage rather more quickly than anybody thought - up to and including RBNZ Governors.
So, it's to be hoped, and here to some extent I echo the words and sentiments of ANZ economists in a recent piece of analysis, that the RBNZ lays out a possible plan for unconventional monetary policy soon. 
I think we need to see what all the potential options are and have them well articulated as to how they might work and what their ramifications might be.
If the plans really are "well advanced" I don't think there's too much to be lost by at least sharing on a generic level how they might be applied.
Granted, I can see why the RBNZ might want to keep the nitty gritty of exactly what it might use and how to itself. Market participants are resourceful when it comes to pre-empting measures in a way that can financially benefit themselves. It's only to be expected.
Likewise though, I would not like to see a situation in which the central bank, leery of giving too much detail in advance, rather jumps the market with measures before everybody knows exactly how they will work.
If we do indeed go down the 'unconventional monetary tools' path - and right now I think it's hard to imagine that we WON'T - then its certainly not just a markets story.
RBNZ must think broadly
Therefore the RBNZ should not be building its strategy just around how it communicates with the markets and how it will directly apply measures to those markets. It will need to think much more broadly than perhaps as an organisation it is accustomed to doing.
For example, there was a clear enough logic from the RBNZ perspective in its decision last week to take the nuclear option of a double OCR cut. It certainly wrong-footed the markets and arguably produced an outsized reaction, particularly in interest rates and the currency. 
But if you look at something like the currency movement, that was a nasty shock for businesses that might not have been hedged against such a sharp movement. And while you might say that businesses obviously need to look after themselves in such matters as currency fluctuation, it's hard for them to second guess currency fluctuations if they are dealing with a central bank actually attempting to pull the rug out from under the markets.
The point is as we move toward the real uncertainty posed by a likely move to 'unconventional monetary policy' we are going to need some certainty provided by the RBNZ. We should have some idea what to expect before anything is applied. And just how it works.
Otherwise the potentially difficult times ahead could be made even more difficult. So, full and frank explanations please.
Oh, and can we think of some better term than 'unconventional monetary policy'.
How about "The Reserve Bank is set to deploy its De-interestrator"?
*This article was first published in our email for paying subscribers early on Friday morning. See here for more details and how to subscribe.