David Hargreaves ponders the mediocre returns available on 'safe' investments and wonders whether technology might lead us to a new path of investment types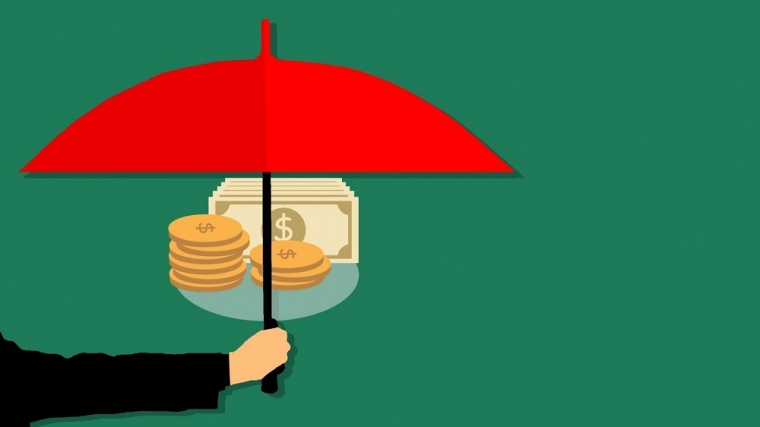 By David Hargreaves
Seems like it's getting ever harder to make a buck with a buck - unless you are prepared to lose the buck.
All of which is the long way around of saying that returns on 'risk free' investments such as bank term deposits get ever more disappointing. 
According to interest.co.nz figures, the average yield on six-month term deposits is running at 2.66%. And that's before the persons of the IRD have had a sniff.
It's now hard to imagine that once upon a time - 1987 in fact - that same six month term could offer 18%. Now, YES, inflation was then running at closer to 20%, but this was still money one got in one's hot little hand.
The Reserve Bank's excellent inflation calculator enables some interesting then and now comparisons to be made.
For example, if one had a nice little $50,000 nest egg in 1987, invested at 18% for six months and with, for argument's sake a tax rate of 33%, one would net about $3,000.
According to the inflation calculator a $50,000 nest egg in 1987 would now equate to a $110,000 sum.
Okay, invest that $110,000 at 18% for six months and we get $6,600 after tax (at 33%), which averages $255 a week, which is very nice.
But...
The 'real world' of 2020 says that $110,000, invested at 2.66% as per current rates, would net us the princely sum of a little under $1,000, or well shy of $40 a week. Well, you're not going to live on that, are you?
So, in comparative terms (spending power) we are now getting less than a sixth of what could have been received in 1987.
Yes, I've compared our historically low interest rates of now with historically high rates, which you might want to argue about in terms of fairness. But it emphasises what a difference there is now in the investment environment.
The reality is, once upon a time we could park money in 'safe' investments and achieve tangible returns. 
Now unless we're prepared to ramp up the risk, and that very much means the risk of losing principal, the returns are nothing like the same.
With an ageing population and people looking to be ever more reliant on savings in retirement it's an issue.
And things are not going to stand still either.
Deposits slowing
I guess to no-one's great surprise, the growth in bank deposits is slowing markedly. 
While it's a fair enough development on the part of investors, such a thing is not actually without ramifications. And economists at the country's largest bank are already warning that the declining growth in deposits - when put against currently strong demand for borrowed money - could cause "a significant economic headwind".
It's also worth considering what will happen once the planned deposit insurance comes in. By further reducing the risk then the 'rewards' will likely shrink further.
Watch this space on this one, I reckon. The banks need to meet this challenge head on somehow. 
In such an environment it was disappointing to see the country's first licensed (in 2014) peer to peer lender Harmoney pull out of the market. Other players still in the P2P area are making noises about ramping up their activity, so, let's see what happens.
Looking for alternatives
I've got to say I'm quite surprised that P2P doesn't seem to have gained more traction in this country. But at the same time, I can disclose that I tried out Harmoney's service in 2015, with a small 'tester' amount of money. At point of writing I've got all but $1.56 of my original principal back (I suspect from what I see anecdotally that I've been pretty fortunate) and a damn fine rate of return - according to Harmoney's website close to 20% pa. 
And yet, I wasn't keen on increasing or repeating the investment. And I can't really tell you why. I was irritated by the fact that borrowers could pay back all the money borrowed quickly with no penalty, meaning I then needed to reinvest the money. But that's not the whole thing.
I wonder what you think? Ideally person to person lending should be a great idea, and yet once I got involved in it, then it somehow didn't appeal.
Generally I would say the more types of potential investment there are out there the better. But in does seem that in the foreseeable future there's no prospect of achieving much more than token returns on 'low risk' investment. And that does represent quite a change from the fairly recent past.
As I opined last year, I think the NZ public have shown commendable restraint in the face of these low returns on 'safe' investments. But for how long?
Chasing risk
ASB chief executive Vittoria Shortt was a not exactly uninterested party when she recently cautioned savers to be wary of chasing better returns by taking on risky investments. But the point is very valid. 
As a country we do have a bit of a history of people climbing into the 'current thing' with disastrous results (think 1987 stock market crash and the 2006-10 finance company meltdown).
And as interest rates have moved lower and lower, I've been looking pensively for where we might see the next big (disastrous) thing developing. The bad thing is that these things can develop (and the finance company sector would have been one example) at such a speed that they are already of dangerous size before the dangers are broadly recognised.
Our regulations are generally much better now than they were (in the 1980s they were virtually non-existent), so, there is some protection there now. But the thing about the next big investment bear trap is that it's invariably unforeseen and therefore there probably aren't contingencies to cover against it. 
Financial literacy
I would still like to see much more work going into improving the financial literacy of New Zealanders. As I've said before, one of the big main issues around the finance company losses was a poor appreciation on the part of investors of the idea of 'risk'. Investors were taking a risk (as much of their money was going into potentially illiquid property developments and investments) but they didn't realise they were taking a risk. And that was ironically at a time when the relative safety of bank deposits was offering solid returns not much below the rates being offered by the finance companies.
In theory the fact so many of us now have KiwiSaver investments should help, but I'm actually not sure how many people do actively monitor what's happening with their KiwiSaver money and how it is being invested. And we should do that. We should keep those who are attracting the fees for managing the money on their toes so that the returns are as good as they possibly can be.
Increasingly, I can't help but think that more and more people are going to be drawn more and more into the housing market - particularly now the capital gains bogeyperson has been taken off the table. 
And really, I don't think you could blame people for that.
But if you look globally, the world seems to be full of asset bubbles, which is not a comfortable situation.
Personally, I hope technology will provide some answers here. Perhaps there is a whole new type of asset class waiting to be developed that can be accessed by individuals readily and will offer relatively safe returns.
I think the world is ripe for it.
We need the next big thing. What we don't need is the next big disaster. 
*This article was first published in our email for paying subscribers early on Friday morning. See here for more details and how to subscribe.