With interest rates down and seemingly heading ever lower, David Hargreaves ponders how long the remarkable restraint being shown by the New Zealand public will last for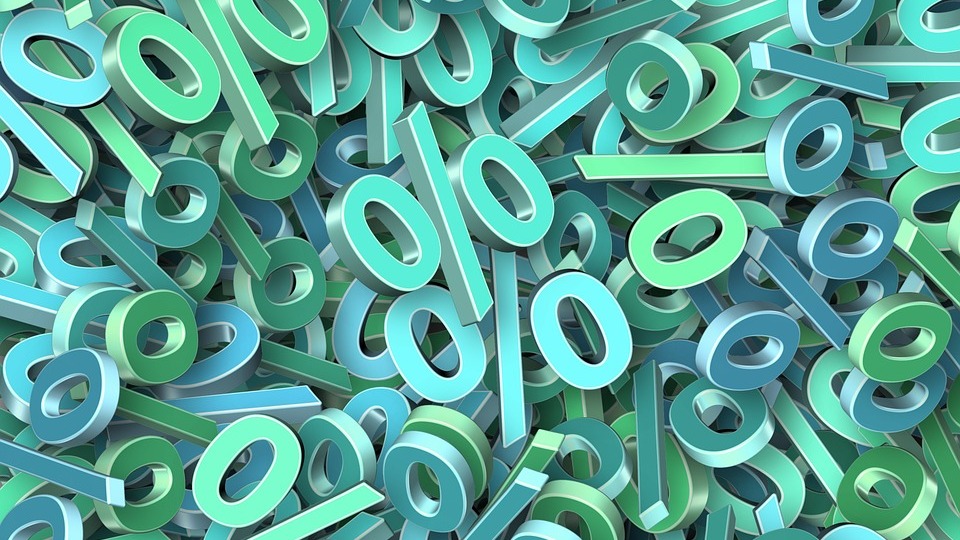 By David Hargreaves
People might have been disinclined to believe you if you had told them around a dozen years ago that one day a bank (Westpac in this instance) would be nearly killed in the rush for an issue of bonds offering the princely interest rate of 2.22%.
Wow, hold me back, you might have said, sarcastically.
Bear in mind that exactly 11 years ago, in 2008, you could, according to Reserve Bank figures have invested in a six month term deposit yielding in excess of 8%.  
But that's where we are now. Interest rates are disappearing into infinity. The smart money's on the Reserve Bank trimming the Official Cash Rate on Wednesday, August 7, to 1.25% from the current 1.5%. Economists at the big banks see a further cut this year after that, taking the OCR down to 1%. And now, there's increasing chatter that 1% won't be the bottom either.
So, perhaps no wonder that $900 million worth of money thrown at Westpac suggests plenty of people not only think 2.22% is looking fine as a return, but that it might even look rather better six or 12 months down the track.
Such restraint
What hits me though, is the apparent restraint in all this. Returns are declining but people mostly don't seem like they are doing silly things in pursuit of bigger bucks.  A bond issue through a bank is an inherently sensible way to invest. Anybody will tell you there's no sure fire safe investment, but anything involving a very large bank is at the more sure end of the spectrum.
And people do appear as if they are being quite careful. 
For now, even though advertised bank term deposit rates are dwindling, the banks are still taking in reasonable amounts of money, as these Reserve Bank figures suggest. (Just as an aside though, I see from the detail in the spreadsheet attached to that page that the annual growth rate in deposits dropped to 5.4% in June from 6% in May - so, it will be interesting to see if there was a further drop in July.) 
Deposit rates are one thing - but yes, of course, the borrowing rates are plumbing the depths too. That's something people are likely to be more cheerful about. If we go back to those 2008 Reserve Bank figures again we can see that in July of that year the floating mortgage rate for new loans was 10.88% - as of June this year it was 5.73%. 
There's two differing things at play here then. On the one hand as an individual if you are looking for 'safe' investments the returns are hardly enticing. But on the other hand, if you want to go out and buy something, you are able to (providing someone will lend) borrow largish sums of money without then needing to endure the kind of interest payment pain that would have once entailed.
A recipe for spending
It all appears a recipe for an environment in which people don't bother saving and instead ramp up the spending.
At the moment the signs are that this isn't really happening. 
It may well be reasonable to surmise that at least part of this is down to a lot of people having geared themselves up in the recent house market boom. And it may be people remembering financial hardship as the effects of the GFC unravelled the housing boom before that.
So, it may be that people, not trusting of how long this low interest rate environment will continue, are keeping it sensible. Paying down debt. Putting available cash into the bank.
I do wonder though, what will happen as interest rates head even lower and if, as we get into next year, all the signs start indicating that low rates will be with us all of next year and into the following year. 
I've been a little surprised we haven't seen more of a rise of, shall we say, 'alternative' financial ventures offering higher returns. But then again, perhaps much of this is down to the tidying up of our regulations in the wake of the finance company sector meltdown. 
Maybe starting up such ventures is regarded by most now as in the too-hard basket.
Patience will be tested
Inevitably though, the longer we go through this low interest environment then surely the patience of savers will be tested beyond the point of cracking. 
And likewise, on the flip side, as long as money is available for borrowing at cheap rates then there will be increased temptation for people to borrow and spend. That might not be a bad thing for the individuals concerned and indeed the economy in general  if the money is spent on solid assets. But there would be some concern if there was any chance of a re-ignition of the housing market. 
On the latter point, I can't really see the housing market reigniting. But of course increased competition for any asset class will theoretically push the price of said assets up. So a refuelled housing market would not be out of the question. Indeed maybe there would be some pushing up in price of other consumer goods. I think this is what they call inflation! But difficult to see any of that right now.
Probably the key thing here will be the attitude of the banks and whether they keep a tight rein on lending and, indeed, whether they further 'ration' lending as has been suggested/threatened if the Reserve Bank goes ahead with its proposals for the banks to hold much more capital. (Personally I'm very doubtful the banks would or indeed could carry through on their dire threats and I see such threats as pure posturing.)
I reckon over the next 12-18 months though it will not just be the patience of the public that's tested. I think the patience of the banks will be tested too - particularly if some new types of competitor do find a way into the market, both for taking deposits and lending. Therefore, there may well be the temptation for banks to start relaxing lending criteria again. 
When it comes to houses, the RBNZ of course has been slowly letting the handbrake off when it comes to high loan to value ratio lending - and I would be next to certain that the LVR 'speed limits' will be further loosened when the RBNZ issues its next Financial Stability Report in November.
A further relaxation of the LVRs would certainly offer more temptation to the banks to free things up a little. And while that's not seemingly the inclination at the moment, if they do see themselves losing market share to competitors, well, the instinct is to compete...
I guess what I'm really saying here is that these are potentially risky times ahead for us all. 
The risk of temptation
If easy money is going to be available to borrow that's a temptation. If the 'sensible and safe' term deposit rates continue to offer virtually zero bang for our bucks then so the temptation will be there to 'try things' with our money in order to get returns that satisfy.
Looking back over the history of New Zealanders as money managers, we've had our moments when it comes to personal investment disasters. I've opined before over what I regard as (still) generally disappointing levels of financial numeracy in NZ. 
The sharemarket crash of 1987 is remembered now globally as just a quick blip from which markets soon recovered. Here in New Zealand that was far from the case because of the large numbers of people who had clambered into the sharemarket, made worse by the fact that the NZ companies they were investing in were, by and large making money just by investing in each other. It was high stakes musical chairs. When the crash hit the music stopped. There were no chairs. The money was gone. For everybody.
And then there was the previously mentioned finance company sector meltdown. I dare say there must still be plenty of people out there financially hurt and emotionally scarred by that.
Both the sharemarket crash hangover we had here and the finance company fiasco were a result of an environment in which large numbers of people, all enticed with one type of investment, decided it was THE thing to do. And without being necessarily properly equipped in terms of investing skill, in people went, boots and all.
So, as personal investors we have shown past vulnerability. I would suspect that vulnerability remains.
Low inflation and low interest rates sound wonderful in theory, but there's no doubt the current environment has its challenges.
And with further interest rate falls coming, the challenges will continue on in the foreseeable future. We will all need to keep our wits about us.   
*This article was first published in our email for paying subscribers. See here for more details and how to subscribe.