Ryan Greenaway-McGrevy says reintroducing LVR restrictions on property investors is urgently needed and the maximum LVR on investment properties should be 60% or perhaps even 50%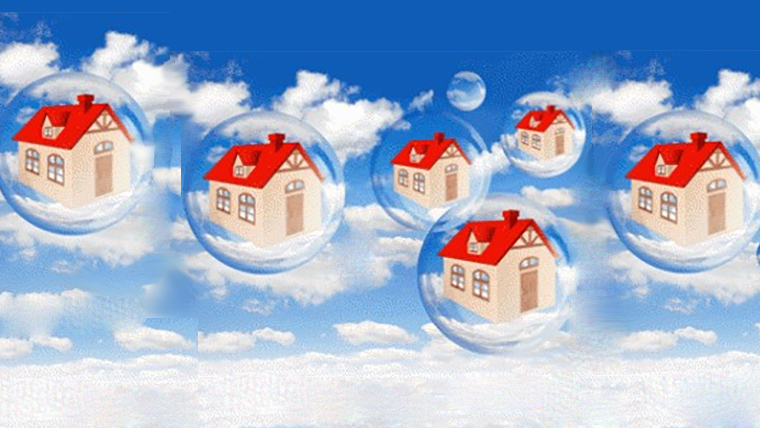 By Ryan Greenaway-McGrevy*
Reinstating more restrictive loan-to-value ratios (LVRs) on investors is critical to reigning in speculative demand for housing and ensuring financial stability.
Irrational exuberance has returned to the housing market. In the middle of a global recession, buyers are behaving as if our record-low mortgage rates are permanent. And despite net rental yields still being well below the cost of capital in main centres such as like Auckland, investors are still piling in, indicating that they are once again betting on future capital gains rather than increases in income.
Both the Reserve Bank (RBNZ) and Treasury are now forecasting double-digit house price inflation that, if realized, will further undermine our financial resilience and impede economic growth.
Grant Robertson has seen enough and is now proposing house price stability be included in the Reserve Bank's mandate.
LVRs represent the most effective tool-at-hand for the RBNZ to quickly rein in rampant house price appreciation while meeting its employment and inflation targets.
These restrictions on leverage have proven to be highly effective in stemming demand for housing, as published peer-reviewed research by the bank itself has demonstrated.
It is easy enough to understand why LVRs are so effective. Consider how many investors would remain in the housing market if banks were unwilling or unable to lend to investors at all. Only investors that had sufficient cash to purchase the full price of a house would be showing up at auctions or putting in offers. LVR restrictions remove the most highly leveraged – and therefore the most risky – borrowers from the market.
It is clear now that the Reserve Bank was too hasty in removing the LVR restrictions in response to Covid. The removal of these restrictions undoubtedly contributed to upward pressure on house prices over the past few months.
Given the uncertainty surrounding the initial onset of a once-in-a-century global pandemic, it is perhaps understandable that the RBNZ has put a foot or two wrong. But it was nonetheless puzzling that the Bank's reaction to this downside risk was to relax restrictions on risky lending by removing the LVRs. Prudent financial management in response to increased downside risk would have been to encourage households to slowly pay down debt, not borrow more.
Recent moves by the RBNZ to bring forward the decision on reinstating LVRs to March next year are a welcome sign, but there is still plenty of time in the interim for prices to continue to spiral upwards.
Robertson's proposal provides reasonable grounds for the Bank to reinstate the restrictions even sooner – and at a lower maximum threshold for investors than the previous 70%.
House prices are already significantly higher compared to when the LVRs were lifted. This warrants an even lower maximum LVR on investment properties – at a level of 60% or perhaps even 50%.
Reinstating a substantially higher maximum LVR for owner-occupiers by comparison, such as at the previous level of 80%, would increase the proportion of less-risky owner-occupiers in the market while still maintaining prudent lending standards. It would also give first-time home buyers a significant edge over investors bidding on houses.
---
*Ryan Greenaway-McGrevy is the Director of the Centre for Applied research in Economics and an Associate at Koi Tu: The Centre for Informed Futures at the University of Auckland.