David Hargreaves has for some time been fretting over our 30% house price inflation bender. The events of the past week have not made him feel any better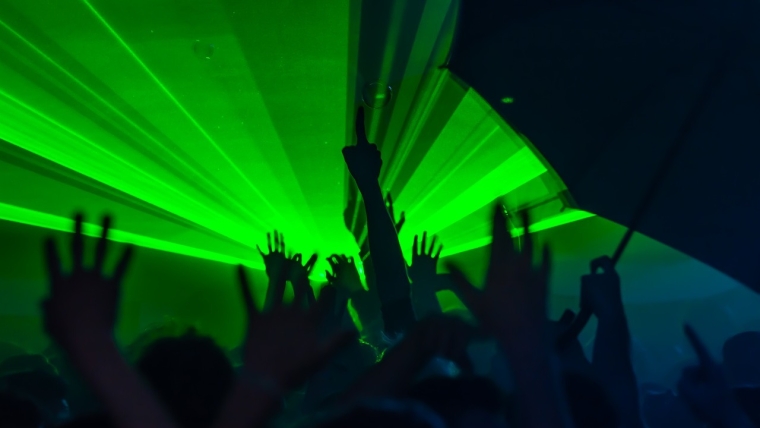 So, Stagflation, anyone?
It's a nasty thought. But it's becoming a possibility. Not tomorrow, but perhaps within the next 12 months to two years.
I've had a nagging feeling for a little while that the big house price bender we've been on in the past year, the all night house party, might just have been too much, even by New Zealand's house-crazy standards.
Right now the country's in the middle of a house building boom, driven by the hot market - exactly at a time when the global supply chain is broken, leading to delayed shipments, shortages, and price increases. 
That therefore is one of the key reasons that our inflation's just hit a 10-year-high (and actually 13 years, if you exclude the post-GST increase surge in 2011).
The really significant thing though is that the New Zealand public, presumably flush with the perceived 30% windfall they've got from the rise in house prices over the past year, is for the first time in a long time accepting price rises. That means that these one-off shocks due to Covid WILL feed through into ongoing inflation and the expectation of pay rises (which of course is also inflationary).
Primed to move
So, what is the Reserve Bank (RBNZ) to do? 
Well, raise the Official Cash Rate of course. And the amazingly hot inflation figures released on Friday virtually guarantee the first OCR move will come as soon as the next RBNZ Monetary Policy Statement (MPS) release on August 18. 
It IS worth mentioning though that the country's banks are already doing the RBNZ's work and have already built a 25 basis point rise (and then some with some banks) into their newly hiked mortgage rates.
Notwithstanding that though, those inflation figures were so hot the RBNZ will have to move. Indeed, depending on how other data comes out between now and August 18, you wouldn't put it past RBNZ Governor Adrian 'Shock And' Orr to maybe even hike the OCR by 50 basis points, to 0.75%. He has previous form for pulling the rug out from under the markets.
The economists are now all hastily reworking their estimates of where the OCR is going to go.
I do feel absolutely honour bound at this stage to point at that it's not long ago we were talking about a NEGATIVE OCR and some economists were still saying there would be no OCR moves till 2024 not many weeks ago. 
It's fluid out there
Things have changed very fast. They may change very fast again. Not least if we get a Covid outbreak here.
But, let's look at what the economists are now forecasting based on their best reading of a massively fluid situation. And let's apply that against some mortgage calculations using the ever-helpful interest.co.nz mortgage calculator.
In May, the latest month available, first home buyers in this country borrowed $1.757 billion in mortgages. This was distributed among 3205 mortgages, giving an average size of $548,000.
Okay, so assuming a one-year fixed rate of circa 2.2% for a 30-year mortgage our FHB would be paying $2081 a month.
Now, to flip to a projection here - the Westpac economists are now picking THREE OCR hikes before the end of THIS year, giving an OCR of 1% by Christmas.
If, they were proven to be right, and we applied that 75-basis-point rise fully to a rise in the one-year mortgage rate, it would increase it to 2.95%. In FOUR months time.
Our FHB would now be paying $2296 a month, an increase of $215 a month. In FOUR months time.
Some nasty numbers
Looking out a little further, economists at the country's biggest bank and largest mortgage lender ANZ now see the OCR being hiked to 1.75% by November 2022 - so only about 16 months away.
Again assuming it's all passed on to mortgage rate rises, it would give our FHB a mortgage rate of 3.7% (depending of course on when they fix).
Monthly payments would now be $2522 a month, some $441, or 17.5% more than they are now.
Expected interest costs and fees over the 30-year term of the loan would rise from $201,160 to $359,920 a stonking great $158,760, or 78.9% increase.
Something would have to give. And it would be discretionary spending. And that would slow the economy very rapidly.
Housing is a huge part of the NZ psyche. Rising house prices give everyone a feelgood rush. And you can see that around you at the moment, hence the preparedness to accept higher prices.
But it's a honey trap.
It could all turn ugly...
Why a honey trap? Because as the heat goes out of the housing market - as it most surely must if we get interest rate rises of such a magnitude - then the sugar rush high will give way to broodiness and an unwillingness to spend.
In the meantime though, the impact of those Covid disruptions and the inflationary behaviour we've had to date is likely to keep pushing prices up.
There is a risk then that our economy could rapidly lose heat and impetus, but prices would stay up. And that would be horrid. That would be Stagflation.
Won't happen, you say?
Every chance it won't.
But it might.
It's a risk.
And the risk grows more strongly by the day.