Opinion: Foreign investment in New Zealand houses could become an election issue, with the Greens re-iterating interest in applying some sort of curbs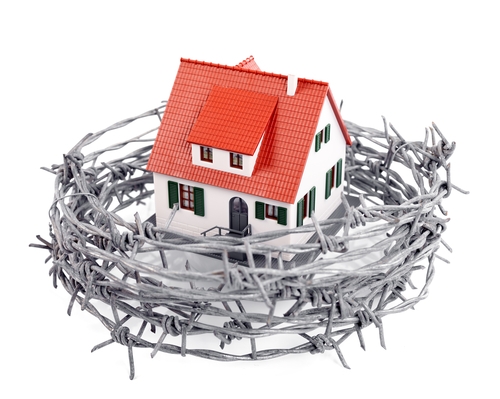 The vexed issue of overseas based people investing in New Zealand houses could be set to become an issue for next year's election.
Over the weekend Greens co-leader Russel Norman re-iterated previously expressed interest in his party implementing some sort of measures that tackle an issue that is a growing subject of debate - particularly in Auckland.
Norman told TVNZ's Q&A programme yesterday, in agreeing with the Labour Party policy for introduction of a capital gains tax on housing - excluding family homes - that New Zealand's current issues with housing availability and affordability involved looking at both demand side and the supply side.
"So, we've got demand side issues around investment properties and the tax incentive. So capital gains tax, excluding the family home, is part of changing the tax signal, as well as also looking at the losses and how those losses are accounted for around investment property," he said.
"You've also got to take into account the overseas demand. There's different reports about the size of it, but the Hong Kong government, for example, has introduced measures to try and constrain the overseas demand. So that's important as well.
Norman conceded such a policy "might be restricting".
"What Hong Kong did is they put a 15% surcharge, effectively, on non-residents buying property to try to basically turn down the tap a little bit to take some of the heat out of it."
On the same programme Labour's finance spokesman David Parker said restriction on foreign ownership of houses was not Labour policy.
However, he went on to say: "We consider all good ideas. We have actually said we should restrict overseas ownership of farmland, because we don't want to drive the price high there.
"One of the problems in NZ is we've actually got very poor data as to how much foreign ownership there is of residential land, because it's not gathered by anyone. That's where you need to start, is gathering that data and see how big a problem it is. You've not going to cure these problems with house prices until you deal with the underlying drivers of rampant house price inflation. Poor tax signal, rising inequality where some people can afford 10 houses and other people can afford none."
There's still a big gulf between the anecdotal suggestions of what is happening in the housing market - particularly regarding offshore-based Chinese buyers - and what available evidence suggests is happening.
Historically there has been little tracking of what portion of buyers of houses might be based overseas.
Solid information
The BNZ in tandem with the Real Estate Institute has this year been seeking to get some more solid information, in the face of a welter of anecdotal stories documenting large numbers of offshore-based, particularly Chinese, snapping up large numbers of houses - particularly in Auckland.
However, the BNZ-REINZ survey for March, which included questions on domicile of buyers, showed relatively small numbers of overseas buyers that didn't intend to live in New Zealand. These results were backed up by the May BNZ- REINZ survey.
But the BNZ's chief executive Tony Alexander has made the point that whatever the current situation regarding offshore-based buyers, we can only expect more of them in future given the way trade relationships are developing, particularly with Asia and investment flows.
I have previously stated my support for taking some action on overseas investment in NZ housing.
The National Government is now ramping up its activity to try to resolve the shortage of housing in Auckland. It announced an accord with the Auckland Council over a week ago that is aimed at providing 39,000 new houses over the next three years. And following last week's Budget it introduced legislation that will assist in the fast-tracking of new housing development in Auckland and indeed in other local authorities that may decide to enter into similar accords with the Government. Demonstrating how difficult it might be to keep the Auckland accord on track, the council is already taking issue with the legislation and hinting it might not sign the accord unless the legislation is amended.
Sending signals
Finance Minister Bill English, also on TVNZ's Q&A programme over the weekend, said the new measures by the Government sent "a clear signal that the supply of housing into the market, particularly those high-growth markets, is going to grow. If you've got more houses being built, there's less pressure on the price. At the moment, Auckland in particular is building, historically, quite low levels of new housing, almost nothing that's available to middle-income families. And over the next two or three years, we're going to be working intensively with the council and others who want to to change that".
He conceded that the Government was "trying to turn around a big ship here".
"I think the one thing that may have an impact, and we've yet to see, is the pretty clear signal. So developers out there who are sitting on their land assisted by planning rules that almost guarantee they're going to get large appreciation in the value of that land if they just sit and wait. They're getting a clear signal from the legislation passed, the legislation put into the house on Friday, that the council and the government are willing to act to significantly expand the supply of houses. So in Auckland, for instance, in the last three years, there's 12,000 or 15,000 units built. In the next three years, we're looking at 39,000."
English went on to say that what was  "stacked against first-home buyers" was planning laws that "explicitly designed to drive up housing values".
"They're explicitly designed to ensure that house prices go up so that they can afford the intensification and the very high-value, high-cost urban design that goes with that. So what's in here is legislation that allows us to give the councils the tools that they need and makes it clear that if that doesn't have some- if that doesn't work well, then the government has the ability as a reserve power to issue consents itself. Now, this is the most significant step that a government's taken around working with councils in a long time."
Quell investment demand
Which is all interesting, but as far as this observer is concerned the Government is attempting to get the market to solve the housing supply problem - it's intended that most of the 39,000 new houses in Auckland will be developed by the private sector - without doing anything of note to quell investment demand.
Why not, for example be looking right now at some controls over people who do not and don't intend to live in New Zealand from buying existing housing stock and driving up prices?
Surely now that the Government has signalled it wants the private sector to lead a big surge in housing development, particularly in Auckland, the time would be ripe for introduction of Australian-style legislation that says offshore based buyers can't buy existing houses, but can have new ones built?
What better way to help promote interest in new housing developments than to tell cashed-up foreign buyers they need to build a new house?
I hope the issue of foreign-based housing investment does become a major election issue in New Zealand. It should be. Because unless we have a Government prepared to do something about the issue then our house prices will become increasingly driven by the whims of overseas investors. And that can only result in more and more aspiring Kiwi home owners being left out in the cold.