Those cheeky Singaporean adverts about Auckland apartments might help to focus the Government's mind around foreign ownership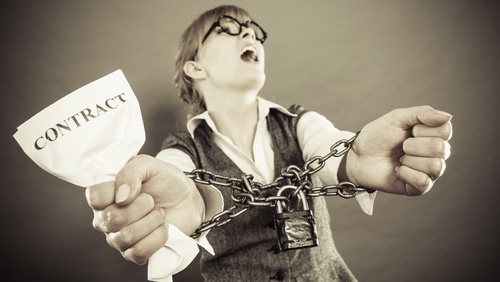 By David Hargreaves
Unintended consequences they call it.
Just perhaps the cute advertising campaign in Singapore inviting investors there to buy Auckland apartments and get Kiwis to give them half their weekly wages will at last help to focus the Government's mind on the fact that there really is a bit of a problem with the levels of foreign investment in New Zealand property.
And it possibly might also force some realisation that whatever the current levels of offshore investment here, these levels are only likely to increase.
I actually say good on the folks who came up with the advertising - a Singaporean business ultimately owned by Dunedin-based company Australian Property Solutions. Director Lyndon Fairbairn told Radio New Zealand's Morning Report that Auckland was a "property investors dream", with no capital gains tax or stamp duty.
It just pointed out the obvious. A good piece of marketing.
But interestingly, in defending his advertising campaign Fairbairn went on to point out that his company was essentially doing a positive service by selling new properties - rather than existing ones - to offshore investors and creating work for Kiwis by the building of them.
"We don't sell big hunks of land, beaches or existing property. I think there's a bit of a fine line there, if you are selling existing property to someone overseas you're adding zero value or benefit to the New Zealand economy."
Now, surely, that's a bit of a steer for the Government.
It really does seem to be time for looking at restricting offshore-based buyers to only new properties - so that their investment here become a positive whereby they are helping to add to the housing supply.
And what the heck, how about at the very least throwing some stamp duty into the mix as well.
The subject of foreign ownership of New Zealand property remains a vexed one.
A large part of the angst comes from the fact that there's still very little information about foreign buyers - how many of them there are, where they own, etc.
In the absence of hard data, imaginations run wild, so that the 'educated' thinking in Auckland is of a city teeming with foreigners all clutching suitcases stuffed with cash and buying up large.
The only thing you can say is, that with the world becoming ever more and more a global village, then so foreign buyers will be attracted to our shores. And if we don't level the playing field and put on the kind of foreign ownership limitations and taxes and duties that apply in other countries then logically we will become very popular as an investment destination.
With things as they are at the moment, that could only mean one thing: That our squeezed Auckland house market becomes even more squeezed.
So, rather than get ticked off at the idea of Kiwis as some sort of slaves working down the pit 80 hours a week to keep fat cat foreign owners of our meagre dwellings in the luxury to which they are accustomed, I really do welcome the publicity these Singaporean adverts have attracted.
Perhaps now the Government will actually have to stand up, and get off its hands, and do something. The pressure is certainly building.