Subdued house prices in the run up to the election are likely to lead to complacency when it comes to some much-needed tightening up measures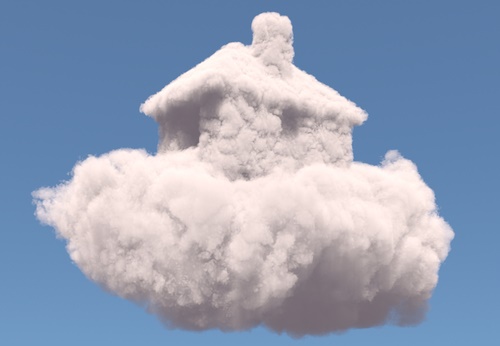 By David Hargreaves
The first necessary step in a process? Or an exercise in futility?
Time will tell what the outcome will be on the consultation process on the Reserve Bank's plans for Debt to Income ratios – maybe being launched as soon as next week.
My bet is it will be an exercise in futility.
After a cute manoeuvre by the Government the RBNZ has been left this time around with having to publicly consult first on the proposals and then go back to the Government seeking approval. One obvious thought is that organised resistance against these proposals, if say the banks choose to do this, may be able to influence the Government to say no.
That contrasts with previous such consultation processes on macro-prudential tools when the RBNZ already had approval for the particular 'tool' in question and then consulted about how it might be applied.
And of course the RBNZ will have to provide a 'cost benefit analysis' for DTIs, which sounds to this writer like potentially a sure-fire catch 22 get out clause for the Government.
There's some irony here that the RBNZ has helped to soften the housing market with its 40% deposit rule for investors because slackening house prices like those seen recently will remove at least some of the imperatives for action on various housing related issues - and will likely leave the RBNZ frustrated in its efforts to at least get DTIs available for use.
As we move toward the major political parties seem therefore to be prepared to boil the housing issue down to "we can build more houses than you".
It's easy to see why building houses appeals as a policy - because it looks positive and active. Efforts to rein in demand, however, look mean and restrictive. Negative.
Truth is the rising housing market, particularly in Auckland has never been all about supply.
But the demand-side issues don't look as relevant once prices are no longer skipping up by $1000 or more a week. 
For me, the key issues around the housing market, in no particular order of importance, are:
The Auckland market's inability to respond to shortages of new housing;
the distortions in central government policy that see housing as an investment given preferred treatment (especially regarding taxation) over other asset classes;
and the financially stretched position a lot of people are putting themselves in simply to buy a house.
As we can see, the political parties are reasonably keen on the first one of those - but now, with the pressure easing on prices, the second two issues are less likely to get tackled.
The trouble as I see it is that there is a window of opportunity at the moment to literally 'get our houses in order', which includes addressing some of the more underlying problems - such as the distortions in the investment playing field in NZ and the high household indebtedness.
I think we absolutely need DTIs - and the RBNZ was very remiss to not put them in its original macro-prudential toolkit.
It deeply concerns me that some people are horribly exposed in the event that interest rates move up, even modestly. I think official interest rates will need raising well before the RBNZ currently thinks.
DTIs are one thing that would help people save themselves from themselves. Right now, with the blocks this Government has put in the way, I can't see any chance we would have DTIs till at least 2019-20. And interest rates could be looking quite different by then.
And indeed, by that stage the housing market may well be moving up again.
So, there is some irony here. The RBNZ has helped to buy some time in the housing market with the 40% rule on investors.
The odds are, however, that our politicians - because they now have time - will do the very minimum.
Just throwing up more houses is not a solution to a complex combination of issues.
If we had gone into election year with the housing market still raging perhaps some of the more underlying issues would have been addressed.
As it is, we remain heavily exposed to the potential for over-exposed people to really get knocked around. And that's not good.