David Hargreaves believes a sale of UDC Finance to a credible New Zealand financial institution might be the only noble way out for the ANZ after the collapse of its ill-thought-out attempt to sell the business to Chinese conglomerate HNA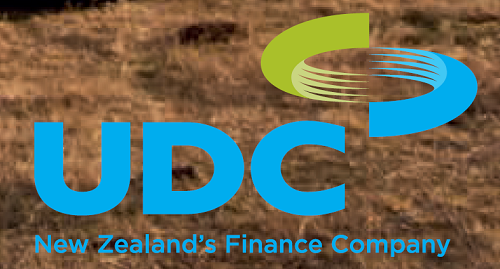 By David Hargreaves
Well, that's a very big mess that anybody should have been able to see coming, but apparently ANZ's head office couldn't. 
ANZ now has the big pre-Christmas hangover it must have been secretly expecting for the past few months.
China's HNA in contrast may well be secretly relieved. In theory HNA could challenge the Overseas Investment Office decision not to allow it to take over UDC in a planned $660 million deal. But I don't think it will. 
The clue to that comes from the second sentence of the brief statement HNA put out in response, which was: "The current political environment in New Zealand relative to foreign investment will play a significant role in our determination of next steps."
Yep, that refers to the change of Government, a new Government that has already moved to put in place a ban on offshore investors buying New Zealand houses. Winston Peters has previously said he would block the UDC sale to HNA if he was in Government after the election. Well, guess what. He's now both Deputy Prime Minister and Foreign Minister.
So, HNA will not appeal and they have the perfect excuse to now walk away from the deal. 
Would the deal have gone ahead in any case? Well, I suppose it's academic now, but I very much doubt it. The reason for that becomes quite clear if you simply google 'HNA'. Here's one recent article that sums up the situation quite well. 
I would add to that the fact that HNA hosted a meeting of eight major Chinese banks last week that it portrayed as a sign of support, but the Financial Times reported someone from a rival financial institution, thus: "A meeting like this is extremely unusual. It almost never happens." 
However, I would stress that this is not about bashing HNA. It has acted in good faith as a willing buyer of UDC.
My criticism here is of ANZ - specifically the head office in Melbourne, because my feeling is the ANZ NZ CEO David Hisco didn't want to sell UDC.
UDC has been well-run and profitable. It performs a valuable service in the New Zealand business scene through vehicle and asset financing. It was no drain on the ANZ's balance sheet, since it was largely self-funded by offering secured debentures to a willing New Zealand public.
The powers-that-be in Melbourne gave seemingly little consideration to the New Zealand perspective and went grasping for a high offer price for UDC.
They got it, but from a company that was not known in New Zealand and which had grown from nowhere in a very short space of time. 
There were other potential buyers in the mix - including from New Zealand. But they weren't probably going to offer the same price. If the ANZ had sold to an NZ company, however, the deal would unquestionably have been consummated some time ago.
ANZ's cash grab
But ANZ grabbed for the cash, without it seems a clear understanding of the problems that might lie ahead. It was clear to a lot of people when the deal was announced in January that there could be some real problems with it.
What were they thinking? They grasped at an offer from a company with no presence in NZ and of which little was known here. The fact that the OIO has, remarkably, seemingly not been able to satisfy itself who even controls HNA just adds to ANZ's folly. 
UDC is a great little New Zealand business and it deserved better from its Australian owner.
As I have said before, I think this was a classic piece of 'head office' decision making by ANZ. This interview my colleague Gareth Vaughan did with ANZ chief executive Shayne Elliott in April of this year is well worth looking at again.
Specifically on UDC, Elliott said this: "And we decided that's not an area, a finance company in New Zealand, [although a] good business, [with] decent returns, [that] provides a service to the community, we are not the best owner for that. And we would rather put our financial and intellectual capital into our core businesses around being the best bank for people who want to buy and own a home, or people who want to start and run a small business." 
So, ANZ is not "the best owner" for UDC, which means that as of now UDC will remain for sale. ANZ cannot now credibly say it will be a long-term holder of the business.
Swirling uncertainty
All the uncertainty that has for nearly two years surrounded this 80-year-old business (UDC) will remain swirling around it.
To be clear, UDC continues to be well-run and profitable. 
But what has happened is that with all the uncertainty around it, depositors have been pulling their funds from it in droves. The result is that it is now heavily dependent on ANZ for its funding.
Previously UDC was pretty much independently funded, via public deposits, albeit that it was able to lean on ANZ's high credit rating to enable that.
It is unlikely that UDC will be able to strongly attract investors' funds again till ANZ resolves the ownership question. 
Whoever buys it, eventually will have to handle the situation of providing the funding - currently about $1.4 billion - that ANZ now provides to UDC. Over time the new buyers, depending on who they are, might be able to once again encourage investors back into UDC. But it will take time. 
So what about a buyer?
Eat humble pie, sell to a Kiwi
Well, in my opinion, the ANZ Melbourne folk need to eat some humble pie and accept that they aren't going to get anything like $660 million for the business.
For the sake of UDC and its ongoing health, they should look to sell to a credible New Zealand enterprise.
We know that Heartland Bank was very keen - although how it would fund such an acquisition would be a key question. But where there is a will there is a way. And there's no doubt that installation of such an owner might help to restore some public confidence back into taking up investments with UDC.
Or what about Kiwibank? Maybe with its new backing from the NZ Super Fund and ACC it could consider such a deal.
ANZ has made such a mess of this that I think its biggest priority should not be the price - but on getting the best owner. And to be honest I think it owed that to UDC all along.
I hope for the sake of UDC and its staff - and for those who have enjoyed borrowing from it and investing in it - that this is sorted out soon.
Sometimes you have to swallow medicine that doesn't taste too good. I think this is one such occasion for those at the top of ANZ.