Kiwibank makes an offer of a free five night Fiji holiday as an incentive for a home loan, kicking off the 2020 version of mortgage market competition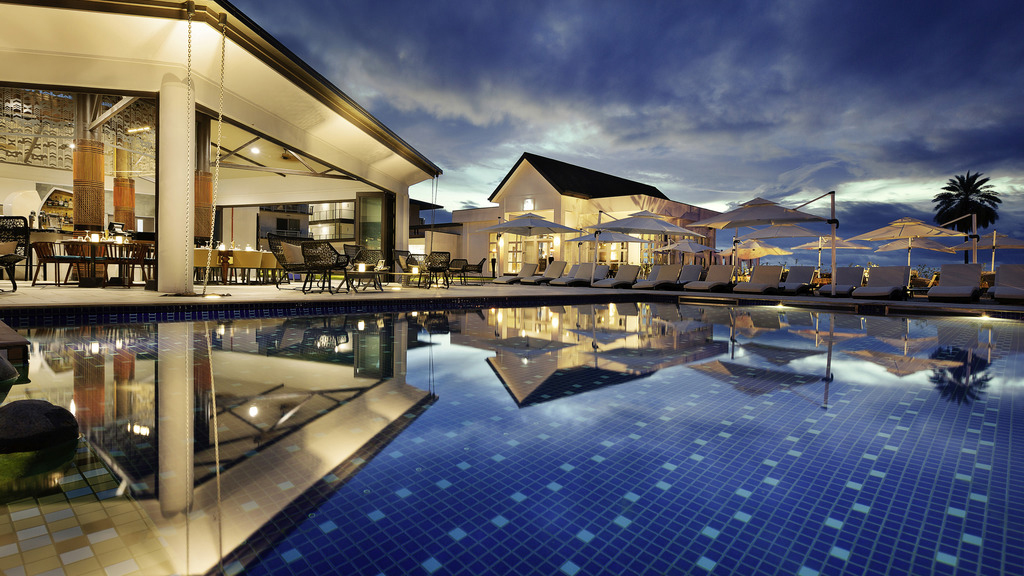 Wholesale interest rates have been generally rising since October, so the opportunity for banks to cut home loan rates further is fading.
In fact, we have seen some minor rises in mortgage rates, especially in two year fixed rates.
And some banks, notably Bank of China, have withdrawn their 'specials', or only adjusted their 'special' rates while holding their 'standard' rates unchanged.
But with the real estate markets turning more frothy nationwide, and better volumes and prices returning to the large Auckland market, banks are keen to compete for an out-sized share of this activity.
In a market where price distinction is hard to justify, other incentives become important.
Today (Friday), Kiwibank has announced it is bringing back its "Fiji holiday" offer package as a way to entice new customers.
It's an offer where you'll get a 5-night holiday for two to Fiji when you drawdown a new home loan of at least $250,000, provided you have a minimum equity after drawdown of 20%.
This isn't a prize draw. If you meet the criteria you'll be eligible for the holiday package.
It includes the flight from Auckland, plus connecting domestic flights from selected airports if you're not based in Auckland. The accommodation is a "superior garden view room" at the Pullman Nadi Bay Resort, with complimentary breakfast for two, daily - and free in-room WiFi. (Transfers at Nadi are also included.) This hotel backs right on to Nadi Bay and Wailolo Beach. (An earlier version of this article noted an incorrect location.)
To qualify, you have to apply for a loan at Kiwibank between Monday, January 20 and Saturday, February 29, and get all the paperwork completed so you can drawdown by Friday, April 24, 2020.
You should note that there are only limited travel window options on this offer. "Travel needs to be booked by 12pm 8 May 2020. Travel permitted between: 31 Jan – 31 March 2020, 30 April – 26 June 2020 and 15 Oct – 30 Nov 2020. Travel from Auckland to Fiji not permitted between 27 – 30 May 2020." That means it doesn't include the school holiday between term 1 and 2, and neither the prime winter break season.
Only you can decide the value to you. But we calculate the airfares are worth about $1200 for two, economy, and the hotel (including transfers) about $1500. So all up, this offer is equivalent to $2700 (plus air fare add-ons from outside Auckland).
You will probably find it harder to negotiate interest rate discounts on the home loan if you are wanting the travel incentive. Depending on the strength of your financials, interest rate discounts are worth seeking. For example, on a two year, $250,000 home loan, a -0.2% discount would be worth $1000. A $670,000 mortgage attracting a -0.2% pa interest rate discount (that is, 3.35% rather than their current 3.55% carded rate for two years), will also deliver $2700 in lower interest to match the Fiji package on offer. (We are not suggesting anyone or everyone can get a -0.2% discount; we are only using this as a strawman example.)
And if your home loan does not remain with Kiwibank for a minimum of 3 years a cash clawback will probably apply - even if you only take out a one or two year fixed interest rate contract to start.
Here is the full snapshot of the advertised fixed-term rates on offer from the key retail banks.
In addition to the above table, BNZ has a unique fixed seven year rate of 5.70%.
All carded, or advertised, term deposit rates for all financial institutions for terms of less than one year are here, and for terms of one-to-five years are here. And term PIE rates are here.
* The rate on ANZ's website is 3.55% but ANZ have confimed they will apply 3.39% if requested.