ASB tests the low end of term deposit offer ranges with a range of cuts up to -20 bps. Other banks sure to follow and loan demand is expected to dive and mortgage rates fall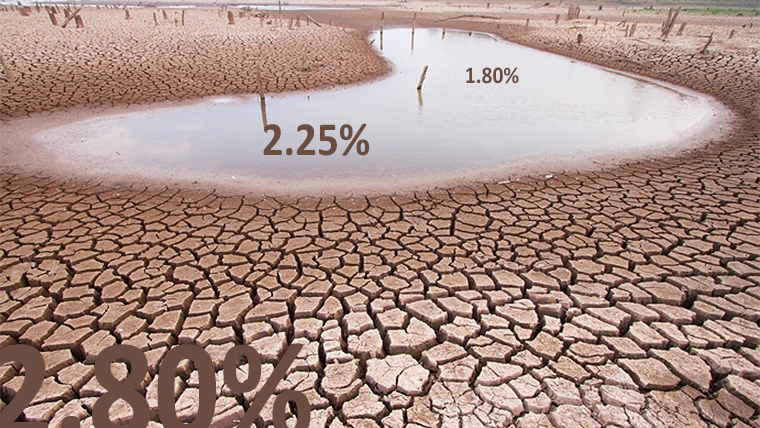 Falling mortgage rates have had a strong echo in falling term deposit rates.
Last week, our biggest bank, ANZ, reduced its term deposit rates for terms of one year and longer to 2.35%.
And now one of their biggest rivals, ASB, as reduced its 1+ year offers to just 2.25%.
That has opened an unusual situation where Westpac now has the highest 1+ year rates at 2.50%, unusual because Westpac has traditionally been the low-baller.
BNZ and Kiwibank are between the high and low levels of the others.
But expect all these rates to fall further.
The highest rates are for terms less than one year. And the biggest variation is in these rates too.
For example, Kiwibank (Update: now withdrawn) and Rabobank offers 2.70% for six months and Heartland is still offering 2.80% for six months. But ASB is now down to 2.30% and HSBC is down to 1.80%. The ASB-Heartland variance is 50 bps.
The highest term deposit rate on offer at present is the 2.80% pa offers from Chinese bank ICBC across most terms. But Heartland Bank has some 2.80% offers still on the table.
Banks however are also facing diving loan demand.
This tension between the need to keep depositors from withdrawing and yet not needing a flood of new money puts retail investors on the back foot - especially as there is little real competition by banks for their loyalty and no depositor has any real power. There are squillions of investors and only ten retail banks, but only five are market significant. There is a negotiating imbalance that works against customers at this time.
---
The world is changing fast and we now need your support more than ever. Quality journalism is expensive and in these very troubled times our ad revenues are becoming very uncertain. We provide our coverage free to readers, and if you value that, we ask that you Become a Supporter. To do that, either click on the Red button below, or on the Black button at the top of this page. The level of your support is up to you. Thank you. (If you are already a Supporter, you're a hero.)
---
The best you can do is keep an eye out for good deals and go as long as you feel comfortable with, if you have decided to keep funds in TDs. (There is zero point keeping any funds in savings accounts - interest is trending to 0.05% pa in these floating "yesterday" accounts.
The table below suggests that 2.65%-2.80% for eighteen months could be a good deal over that time. Higher rates are on offer for shorter terms but expectations won't be high that any of them will last.
And when deposit guarantees are instituted (it is Government policy to bring them in, even at a modest level) that will put further downward pressure on TD offer rates. In every other country where deposit guarantees are in place, TD offer rates are very much lower than in New Zealand. There is no reason to expect that to be different here when the promised guarantee is in place. And depending on the stresses the banking system may face, the guarantee system could be rolled out quickly here - recall it was an 'overnight' decision the last time it was used.
The updated rates in the table below are the highest offered by each institution for the terms listed. You will, however, need to check how often interest is credited or paid. That important factor is not filtered in the table and rates with various interest payment/credit arrangements are mixed here. However, our full tables do disclose the offer basis. (The codes are explained here).
Our unique term deposit calculator can help quantify what each offer will net you.
All carded, or advertised, term deposit rates for all financial institutions for terms of less than one year are here, and for terms of one-to-five years are here.
The latest headline rate offers are in this table and marking the changes this week.
for a $25,000 deposit

Rating
3/4 mths
5 / 6 / 7
mths
8 - 11
mths
  1 yr  
18mths
2 yrs
3 yrs
Main banks
 
 
 
 
 
 
 
 
ANZ
AA-
2.00
2.40
2.40
2.35
2.35
2.35
2.35
AA-
1.80
2.30
2.45
2.30
2.25
2.25
2.25
AA-
2.00
2.45
2.55
2.40
2.65
2.40
2.40
Kiwibank
A
2.00
2.50
2.50
2.50
 
2.40
2.40
AA-
2.15
2.50
2.65
2.50
2.70
2.50
2.50
Other banks
 
 
 
 
 
 
 
 
Co-operative Bank
BBB
1.75
2.55
2.40
2.55
2.40
2.45
2.50
BBB
2.25
2.80
2.80
2.75
2.70
2.70
2.70
HSBC Premier
AA-
1.50
1.80
1.80
1.80
 
1.85
1.85
ICBC
A
2.45
2.80
2.80
2.80
2.80
2.80
2.80
A
2.45
2.70
2.65
2.55
2.50
2.50
2.50
BBB
2.25
2.65
2.65
2.50
2.50
2.50
2.50
A-
2.00
2.50
2.50
2.60
2.65
2.60
2.60