Personal Finance
/
analysis
More investors bought gold than cryptos in 2021. We are in another sharp retreating phase for cryptos just as inflation jumps. Louise Street says gold is doing its job as a safe-haven, and exhibiting its inflation hedging qualities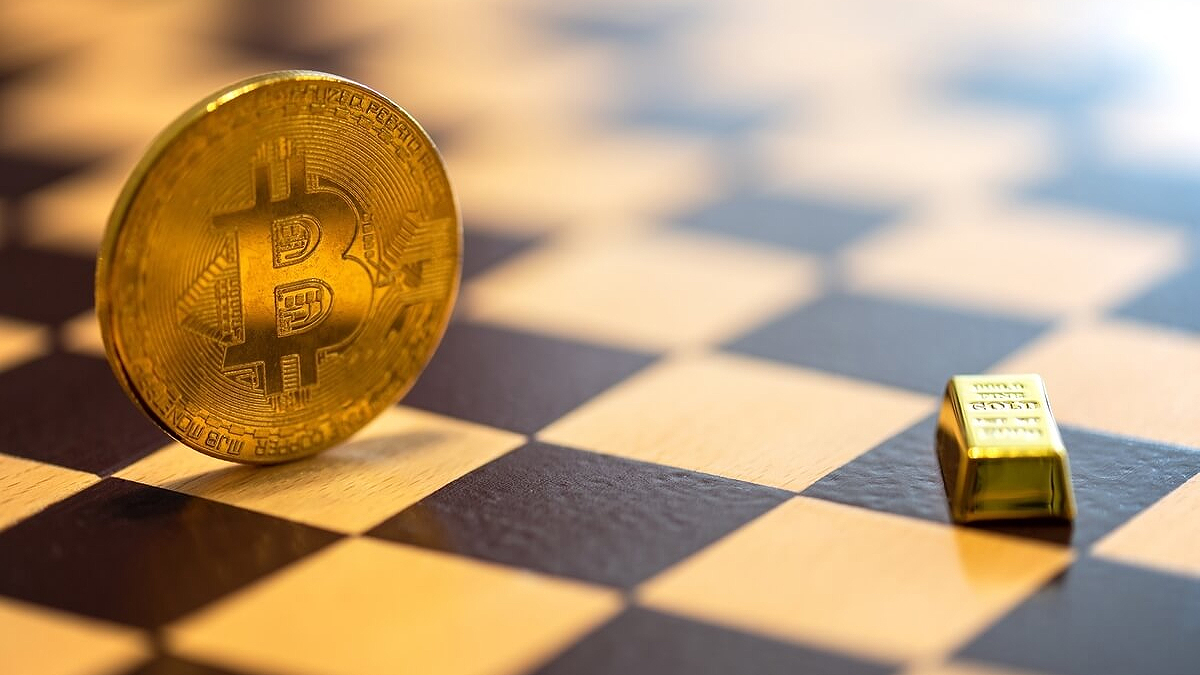 By Louise Street*
Retail investors were enthusiastic buyers of cryptocurrencies last year. A global study by Hall Partners shows that cryptos were one of the most popular investments in 2021, with 31% of respondents investing in them over the first 10 months of the year.
These investors might be suffering. The crypto universe has been extremely volatile over the past six months, unsettled by a mix of tightening liquidity and negative economic data prints. More recently, the collapse of Luna and TerraUSD caused stablecoin Tether to temporarily decouple from its $1 peg, sparking additional jitters. Bitcoin has halved in value in a little over six months, while the Bloomberg Galaxy Crypto Index has lost almost two-thirds of its value over the same period.
We've been here before with Bitcoin. More than once. The crypto behemoth has previously lost 50% of its value on five separate occasions since its inception, so the latest move is not without precedent. 
But the research suggests that these investors seem to be aware of the potential pitfalls of investing in cryptos: 32% of investors viewed their crypto investment either as 'high risk with the potential for high returns' or as a 'purely speculative bet'. Mirroring that sentiment, only 6% agreed that cryptocurrencies are 'a safe investment that I don't have to worry about'.
Retail investors recognise the different risk profiles of gold and cryptos
% assigning top ranking to each statement*

*See footnote 1 for survey details. See footnote 2 for details regarding the specific survey question.
Source: Hall & Partners, World Gold Council
Attitudes towards gold among these investors are contrastingly different – they recognise its safe-haven, inflation hedging qualities. One third of investors view their gold investment as either 'a store of value (to protect my wealth)', a way to 'protect against inflation' or as 'a safe investment that I don't have to worry about'. 
Which may explain why even more investors bought gold than crypto last year. According to the research, 44% invested in gold in the first 10 months of 2021, with bars and coins among the most popular options. That's reflected in our Gold Demand Trends data, which showed 2021 bar and coin investment reaching an eight-year high.
Of those investors who bought cryptos in 2021, just over half also made an investment in gold. Assuming they still hold both assets, that group could be forgiven for feeling smug. At the time of writing, gold is one of the best performing assets since the start of 2021.
While a gold investment may not have made stellar returns over that time, it's at least likely still to be in the black, fulfilling that role of being a store of wealth and a safe worry-free investment. And giving those investors who hold it more dry powder to invest elsewhere.
---
Louise Street is a senior markets analyst at the World Gold Council. The original is here and includes the Footnotes.
---

Our free weekly precious metals email brings you weekly news of interest to precious metals investors, plus a comprehensive list of gold and silver buy and sell prices.
To subscribe to our weekly precious metals email, enter your email address here. It's free.
---
Comparative pricing
You can find our independent comparative pricing for bullion, coins, and used 'scrap' in both US dollars and New Zealand dollars which are updated on a daily basis here »