Personal Finance
/
analysis
Savers may bemoan low returns on their bank savings, but collectively their conservative actions gift cheap funds to banks. Until those collective reactions change, banks have few reasons to offer more generous rates
[updated]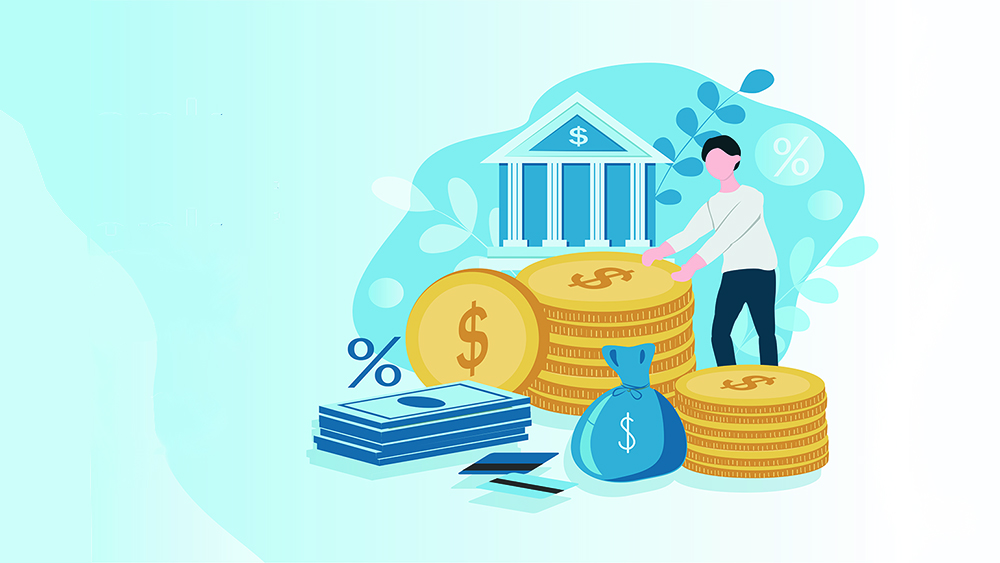 Updates: The table below has been updated with the Wednesday increase in BNZ's term deposit offers - which matched the earlier ANZ levels. Westpac has raised rates similarly too, also in the table below now.
-----------------
We are now getting more chunky term deposit rate increases, including from the main banks, so an update of where they have risen to seems in order.
ANZ's recent shift higher probably signals a broader shift by all banks.
As we have noted previously, bank term deposit rates have some catching up to do. But there are some practical financial market constraints in play, two in particular: the cost of wholesale money, and the level of new loan demand. Both will work to limit how much banks will be prepared to offer savers for their term deposits.
Another factor at play is saver behaviour. Over a very long history, New Zealand savers have shown serious reluctance to place funds on deposit for longer than 12 months. The most popular terms are currently 6-9 months. Given that banks have mostly turned themselves into mortgage banks, they need long term funding, and savers don't offer that.
The other handicap savers give themselves is that they don't shop around. Banks know that and rely on it. They even factor it in to their liquidity management. They measure the "replicating portfolio" - the part that just rolls over on a regular, consistent basis - and they have found that this is by far the largest portion of their retail funding. History shows they can rely on it. That is considered by them to be a safe 'long term' base that is always there.
So savers shoot themselves in the foot collectively by being paid for short term rates when in fact they will leave their funds at their bank long term.
There is a deep-seated psychological aspect to saver behaviour as well. They tell themselves "I might need these funds soon" to justify short TD commitment periods. But again, a bank looks at the overall pattern and most savers don't actually touch those funds. Savers are naturally conservative, and that psychology works against them because they rate negative risk far higher than positive returns.
We saw during 2020 and 2021 where savers shifted 20% of their term deposit balances to savings or transaction accounts in a 'fear' move triggered by the pandemic. That clearly benefited banks by dropping their cost of funds from retail sources. But a bank treasurer would also have looked at those term deposit balances and noted that 80% stayed there even in those circumstances, most on 90/180/270 day terms. That is a very juicy replicating portfolio, even in the toughest of circumstances.
If savers won't respond to higher long term TD rates, why would banks offer higher rates for short term balances?
We see 4% plus offers for two years and longer now. It is unlikely they are attracting much interest from savers, even as they shift those transaction and savings balances back to term deposits. We will even see "5%" or higher long term offers soon. They will grab attention, but really only operate as a marketing enticement to start a conversation with savers. There is no downside for the bank.
It is not as though "proper" investors shun long term fixed rate investors. ASB was the latest retail bank to tap bond markets within the past week, wanting to raise $100 million for a five year term with identical security and risk as offered term deposit savers. Those 'professional' investors absolutely piled in, offering more than $750 million which ASB took. And they're paying them 5.524% per annum. ASB offers its term deposit savers 4.00% for five years. Go figure.
Think about that for a moment. ASB is paying its bond investors $11.4 million more per year than it would pay its term deposit investors for the same term. Or, that is what term deposit investors are giving up by collectively shunning the long end of the TD market, letting it languish as an uncompetitive zone for banks.
Obviously no one saver can do anything about that. But this is a clear consequence of overall saver psychology.
An easy way to work out how much extra you can earn is to use our full function deposit calculator. We have included it at the foot of this article. That will not only give you an after-tax result, you can tweak it for the added benefits of Term PIEs as well. It is better you have that extra interest than the bank (and especially if you are in the 39% tax bracket - PIEs are taxes at 28% flat).
The latest headline rate offers are in this table after the recent increases.