Personal Finance
/
news
Food prices up 12.5% in the year to April 2023 - the highest annual rate of increase seen since 1987; National's Willis says household budgets have 'nowhere to hide'
[updated]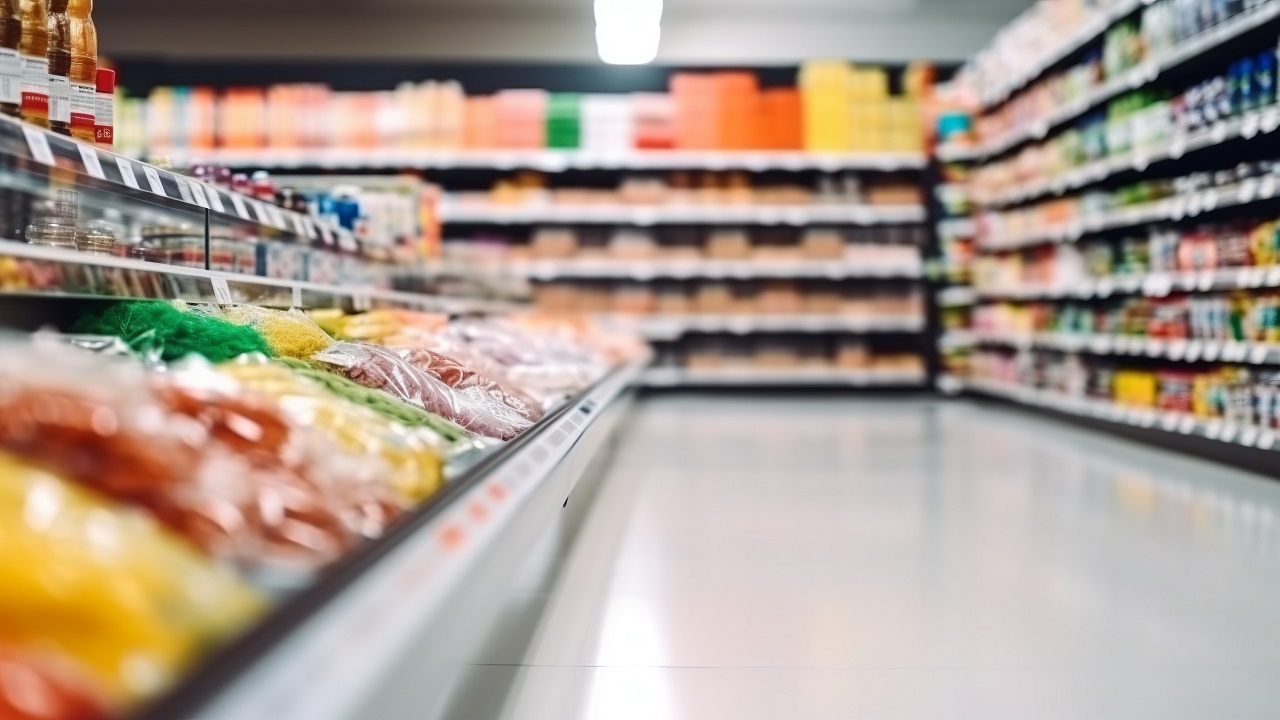 The cash crunch at the checkout is getting even worse, with food price inflation soaring to its highest level in more than 35 years.
The 12.5% food price inflation we've just experienced in the year to April is the highest level in this country since September 1987.
And the even worse news is that the rise in 1987 was heavily influenced by the introduction of 10% Goods and Services Tax in 1986.
You have to go back to late 1985 to find higher levels of food price inflation than we are currently experiencing that were not affected by GST rises.
The food prices make up a little under a fifth of the total composition of the Consumers Price Index, which measures overall inflation. Annual inflation as at the March quarter was 6.7%, down from 7.2% in the December quarter.
ASB senior economist Mark Smith said after the release of the latest food price data on Thursday that food prices were on track to "make a sizeable positive contribution" to CPI inflation in the June quarter. His estimate was "in the region of" 0.5 percentage points towards the quarterly CPI figure.
National Party finance spokesperson Nicola Willis said the cost-of-living crisis is "gate-crashing" Finance Minister Grant Robertson's Budget (on May 18) for the second year in a row.
"Kiwi budgets are being crushed by the rising cost of everything and there's still no sign Labour has put together a plan to fix the problem," Willis said. The Government "must prioritise tax relief" in the Budget, she said.
Household budgets had "nowhere to hide" from the widespread soaring costs, Willis said.
"In the next week, we'll hear the same tired, old lines from Labour. Mr Robertson will desperately try to blame events overseas while doing nothing to fix the underlying drivers of inflation."

In April 2023, the annual food price increase was due to rises across all the broad food categories Stats NZ measures. Compared with April 2022:
grocery food prices increased by 14.0%
fruit and vegetables prices increased by 22.5%
restaurant meals and ready-to-eat food prices increased by 9.0%
meat, poultry, and fish prices increased by 9.5%
non-alcoholic beverage prices increased by 8.0%.
"Increasing prices for barn or cage-raised eggs, potato chips, and 6-pack yoghurt were the largest drivers within grocery food," Stats NZ's consumer prices manager James Mitchell said. "These were the same drivers for grocery food last month."
The second-largest contributor to the annual movement was fruit and vegetables. The increase was driven by tomatoes, avocados, and potatoes.
ASB's Smith said price rises were widespread "and remained elevated". About 69% of items (73.4% of expenditure weight) rose in April.
"Plus-10% annual inflation for fruit & vegetables, grocery foods and close to 10% inflation for meat provides little cover for beleaguered consumers," he said.
"It is our hope that annual food price inflation has peaked (or is close to it) given lower global food commodity prices. However, the risk is that the current upward momentum in food prices takes longer to slow."
In terms of the monthly figures, Stats NZ said food prices rose 0.5% in April 2023 compared with March 2023.
However, after adjusting for seasonal effects, the increase was 0.8%.
Restaurant meals and ready-to-eat food increased by 1.7% and was the largest contributor to the monthly food price increase.
"Higher prices for dining out and takeaway coffee drove the increase in restaurant meals and ready-to-eat food," Mitchell said.
These were the significant movements in April 2023 compared with March 2023:
fruit and vegetables prices fell 2.9% (down 0.5 percent after seasonal adjustment)
meat, poultry, and fish prices rose 1.1%
grocery food prices rose 1.0% (up 1.1% after seasonal adjustment)
non-alcoholic beverage prices fell 1.0%
restaurant meals and ready-to-eat food prices rose 1.7%.