Personal Finance
/
analysis
Latest quarterly Reserve Bank figures show that ahead of the possible introduction of debt to income restrictions next year, new buyers are, in any case, mostly borrowing on low DTI ratios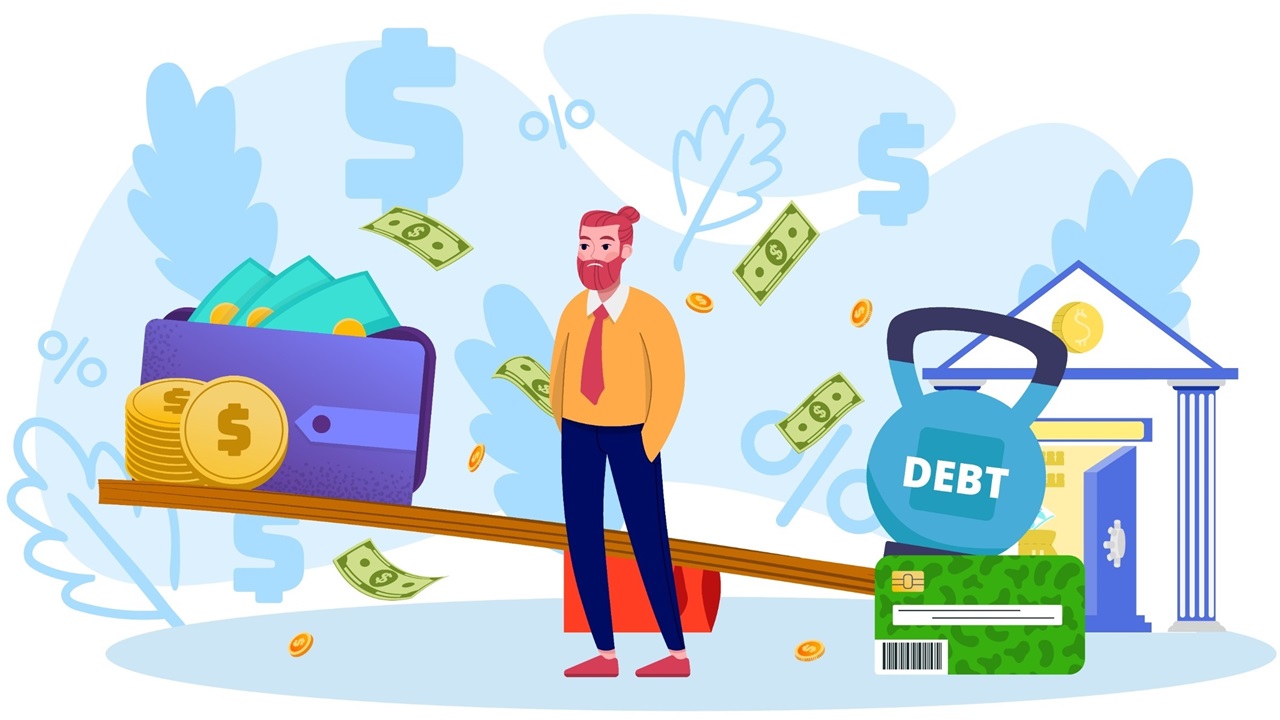 There's likely to be those who argue that they won't be necessary, but somehow you just know the Reserve Bank will anyway be determined to introduce debt-to-income restrictions for borrowers next year.
The RBNZ has just released the latest quarterly set of DTI figures - information it has been compiling since 2017. And the figures are showing that the DTI ratios of the new borrowers are still going down and down. This is a far cry from two-to-three years ago when new borrowers were borrowing at eye-watering DTI levels.
These quarterly releases of DTI figures, while always of great interest, are gaining extra significance now with looming decisions about possible implementation by the Reserve Bank of some kind of DTI limiting measure.
The RBNZ had long sought inclusion of a DTI measure in its 'macro-prudential toolkit' that also includes loan to value ratio (LVR) limits, but faced pushback, firstly from the previous National-led Government and then the following Labour-led Government, before approval was finally given in 2021.
Now the RBNZ is potentially finally getting ready to implement a DTI measure.
In its latest six-monthly Financial Stability Report issued earlier this month, the RBNZ said that work continues on developing a framework for imposing restrictions on high debt-to-income (DTI) mortgage lending, which would complement the current loan to value ratio (LVR) policy by focusing on "a different dimension of risk".
"Banks are developing reporting and management systems so that DTI restrictions could practically be implemented by April 2024. We are currently assessing how a DTI tool could be calibrated alongside LVRs and intend to consult publicly on potential DTI settings in early 2024," the report said.
Separately, RBNZ Governor Adrian Orr hinted that DTI ratio restrictions on banks' mortgage lending could be deployed with relatively loose settings when the option becomes available next year.
It seems to me that given the Government resistance the RBNZ has encountered to DTIs previously - and now with a new incoming Government with an as-yet not clearly defined stance on the subject - that the RBNZ would be keen to smooth the path in for DTIs, so having the settings at a level that don't at this point really impact ability to borrow would be seen as desirable.
It is worth mentioning that the RBNZ does not need to seek approval. It has that. According to the updated 'macro-prudential toolkit' memorandum of understanding (MOU) agreed to in 2021 the RBNZ will consult with the Finance Minister and the Treasury from the point where macroprudential intervention is under active consideration, "and will inform the Minister and the Treasury prior to making any decision on deployment of a macroprudential policy instrument".
One significant proviso that the previous Labour Government  put in place before granting approval for DTIs was in the shape of this paragraph:
"In the design and implementation of a debt serviceability restriction, the Reserve Bank will need to have regard to avoiding negative impacts, as much as possible, on first home buyers, to the extent consistent with the Bank's purposes and functions under Part 5 of the [RBNZ] Act."
Any suggestion that first home buyers are being locked out of homes is toxic for governments of all stripes. The RBNZ has itself previously conceded that the very first iteration of the LVR limits in 2013 did disadvantage the FHBs.
What we could expect to see therefore is DTI limits set at a level that would likely not affect the FHBs chances of being able to borrow. The big point to bear in mind at the moment is that the current level of interest rates is putting its own handbrake on the ability of borrowers to borrow the types and sizes of mortgages that were seen when interest rates were at rock bottom a few years ago. The FHBs are most affected.
It is to be imagined that investors will, at least in the first instance, be the primary target of the DTIs.
Anyway, that's some context. What about the latest figures?
The RBNZ watches closely for loans that are in excess of five times the annual income of the borrower.  In its summary of the latest figures, the RBNZ said in September 2023 about $1.6 billion of $5.2 billion of new mortgage commitments were with a DTI  of above five.
This is the lowest share since the data collection began. It was the same for the first home buyers (FHBs) and in fact across all of the buyer groups covered.
The detailed DTI figures  are compiled monthly, but released quarterly. What the data has shown in the time the RBNZ has been producing it is that DTIs were at quite high levels in 2017, dropped through 2018, started rising again in 2019 and became stratospheric through 2020-21, hitting peak levels in late 2021.
The overall reduction has no doubt been giving the RBNZ considerable comfort as it looks ahead to the possible introduction of DTI limits early next year.
As we've done since the start of this data series we are comparing the latest month's figures (September 2023) with the last month from the previous release (June 2023) and we are also comparing both these with September 2022 and September 2021.
As ever, we've got two tables for you with the first one (immediately below) showing the figures for first home buyers (FHBs) and other owner occupiers, while the second table looks at figures for investors and owner-occupiers who have investment property collateral.
So, as for the first table immediately below, DTIs of above five are regarded as getting up there, so we highlight the percentages of total mortgage money that is borrowed by both first home buyers and other owner occupiers at DTI ratios of above FIVE. Please note that our calculations here exclude the (small) amount where the DTI size is unknown.
The table below shows the percentage of new mortgage money for first home buyers and other owner-occupiers that is on debt-to-income ratios of over five times:
| Group | Sep 23 | Jun 23 |  Sep 22 | Sep 21 |
| --- | --- | --- | --- | --- |
| FHBs nationwide | 29.6% | 29.9% | 41.4% | 58.3% |
| Auck FHBs | 44.1% | 43.7% | 57.3% | 76.4% |
| Non-Auck FHBs | 17.4% | 18.8% | 27.9% | 47.8% |
| Other owner/occ nationwide | 19.7% | 23.3% | 32.8% | 46.3% |
| Auck other owner/occ  | 27.9% | 33.6% | 44.1% | 61.5% |
| Non-Auck other owner/occ | 13.5% | 14.9% | 23.6% | 35.7% |
That's the FHBs and the owner-occupiers. Our second table looks at the investor and those owner-occupiers with investment collateral. For this table we choose a more bracing DTI level and look at the percentages of those with debt-to-income ratios of over SEVEN times. Again our calculations exclude the (small) amount of mortgage money where the DTI size is not known.
The next table shows the percentage of new mortgage money for both investors and owner occupiers that have investment collateral  that is on debt-to-income ratios over seven times:
| Group | Sep 23 | Jun 23 | Sep 22 | Sep 21 |
| --- | --- | --- | --- | --- |
| Investors nationwide | 7.6% | 9.0% | 12.7% | 37.5% |
| Auck investors | 10.0% | 13.6% | 17.2% | 47.1% |
| Non-Auck investors | 5.1% | 4.5% | 8.6% | 28.7% |
| Owner/occ + investment collateral nationwide | 6.0% | 7.3% | 13.4% | 35.1% |
| Auck owner/occ + investment collateral  | 5.0% | 8.7% | 19.4.% | 37.2% |
| Non-Auck owner/occ + investment collateral | 6.6% | 6.3% | 9.0% | 32.8% |
As you can see, there's nothing to concern the RBNZ at this stage. And it will be interesting to see what happens early next year when the central bank moves to introduce DTI measures - and how that might all look.
We'll be watching this space.