Despite borrowers' rush to fix mortgages, ongoing OCR hikes should enable RBNZ to assert monetary policy power over most of them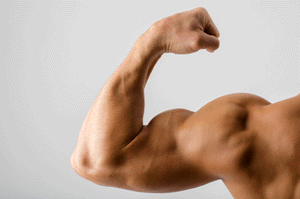 By Gareth Vaughan
The Reserve Bank's monetary policy power over borrowers might be incrementally declining as more and more choose to fix their home loans, but if it follows through with more Official Cash Rate (OCR) increases in coming months it'll still be able to exert significant power.
The Reserve Bank today increased the OCR for the third time this year by 25 basis points to 3.25%. ANZ, the country's biggest bank quickly followed with increases of the same amount to its floating and flexible mortgage rates. Other banks are likely to follow. This highlights that the ability of the Reserve Bank to control consumer spending and inflation through OCR moves is boosted by having borrowers on floating mortgages or short-term fixed rates, rather than longer-term fixed rates. As their interest rates rise borrowers must spend more on interest payments, leaving them with less discretionary money to spend elsewhere.
In its June Monetary Policy Statement (MPS), the Reserve Bank notes between the end of January and the end of April this year the value of floating rate mortgages fell by $10.4 billion. Over the same time period the value of fixed-rate mortgages surged $9.7 billion, with $5.5 billion of this fixed for at least two years (about 3% of outstanding mortgages).
"The tendency to switch mortgages from floating to fixed rates is not new, the trend to move to fixed rate mortgages began two years ago. Thus estimates suggest the weighted average time before a mortgage faces re-pricing has roughly doubled from a low of 4.7 months in 2012 to 9.8 months at the end of April," the Reserve Bank says.
Or put another way, ANZ's economists noted earlier in the week moves in the OCR still exert a reasonable degree of monetary policy traction because the average duration of bank mortgage debt is a shade over nine months versus 20 months in 2007, with about 70% of the value of debt floating or fixed for one year or less.
'Quite a punch'
And in a press conference Reserve Bank Governor Graeme Wheeler said; "If you look at the interest rate duration of the mortgage market here by international standards it's very low. So if you take the average time to reprice mortgages in New Zealand it's still just under 10 months. So I think the (Reserve) Bank still has plenty of leverage in terms of interest rate policy."
"We still think it (monetary policy) carries quite a punch," said Wheeler.
The latest monthly Reserve Bank figures show as of April 30, the total value of residential mortgages was $193.314 billion.Of this 68.2%, or $131.755 billion, was floating or fixed for less than one-year. Another $37.611 billion, or 19.5%, was fixed for less than two years.
So if the Reserve Bank follows through with expectations for OCR increases of about 200 basis points over this year and next (see 90-day interest rate chart below), from the 2.50% it started at in March, that should flow through to a large chunk of New Zealand mortgages.
Incidentally, the Reserve Bank started tracking fixed versus floating mortgage data on a monthly basis in 1998. The highest percentage by value that has been fixed since then was 87.5% in August 2007. The highest percentage by value floating was 63% in April 2012.
Flattening curve
Meanwhile, the Reserve Bank points out that since its March MPS the yield curve has flattened (see chart below). This has been creating an interesting dynamic with some longer term bank mortgage rates being cut, as the OCR and floating rates have risen.
"The OCR was increased by 25 basis points at the time of the March Statement and again at the April OCR review. Expectations are for further increases in the policy rate, although the global trend towards lower interest rates has put significant downward pressure on rates for longer maturities. The three month bank bill rate is up 42 basis points while the 10-year swap rate is down 37 basis points, a significant flattening," the Reserve Bank says.
See banks' carded, or advertised, home loan rates here.