Banks' attempts to be more customer-centric by changing the way they incentivise staff slammed by union for being superficial; FMA optimistic about impact of financial advice and insurance contracts law changes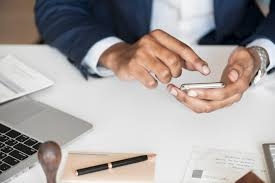 "Most of what seems to go wrong in financial services comes off the way people get paid; the way they get incentivised to sell product; to give advice."
This a key comment Financial Markets Authority (FMA) CEO, Rob Everett, made on Radio New Zealand on Wednesday, as he discussed his move to team up with the Reserve Bank, and on Monday challenge banks to prove their practises are different to banks in Australia.
The FMA has also committed to arranging a meeting with insurers to deliver a similar message to them within the next few weeks.
The moves come as damning revelations around the misconduct of the parent companies of the major four banks in New Zealand have emerged from Australia's Royal Commission on Financial Services in recent weeks.
Adamant we don't need a royal commission inquiry into the banking sector here, Everett says one of the regulator's main focuses has been looking at the conflicts of interest bank staff face when dealing with customers.
"A lot of our work is around understanding, what are the incentive structures, what are the rewards structures that make a salesperson or an adviser prefer one product over the other or give one type of advice versus the other one. That's really the guts of it."
Banks - we're changing the way we incentivise staff
The Bankers' Association of New Zealand, in a letter it presented to the FMA and Reserve Bank on Tuesday, says banks have been changing their remuneration policies to ensure retail staff no longer receive incentives based directly on sales performance.
The industry body acknowledges the changes follow recommendations made in an April 2017 report, commissioned by its Australian counterpart, and written by Australia's ex-Public Service Commissioner, Stephen Sedgwick.
The Bankers' Association says that while some of the recommendations made in the Sedgwick Review may not apply in New Zealand, or can't be adopted here due to our laws, "the industry is committed to adopting the rest of those recommendations, as appropriate for each bank".
"In some cases the work has already been completed and the relevant recommendations have already been implemented."
ANZ's retail and business banking managing director, Antonia Watson, in June detailed in a video interview what the changes in her organisation look like.
For example, she explained that from October 2017, 25% to 30% of frontline staffs' bonuses would be derived from how much they sell. Currently this portion sits at over 50%, depending on employees' roles.
Bank workers - the rhetoric's changed, but the sales culture remains
FIRST Union, which represents financial sector workers, says banks have made varying levels of commitment to the recommendations.
Yet its national organiser of finance, Stephen Parry, maintains the changes made haven't gone far enough to alleviate the pressures bank retail staff are under to meet sales targets.
This partially stems from the Sedgwick report stopping short of recommending sales targets be removed altogether.
"Our position is that sales targets have no place in the banking sector," Parry says.
Speaking to interest.co.nz, Parry says the major banks in New Zealand have within the last year changed the "scorecards" used by their retail staff.
In the past, staff were incentivised to meet different financial sales targets in different product categories. IE, acquire $xxx in new mortgages, transfer $xxx to the bank's KiwiSaver scheme, etc.
Now targets are "product neutral", so staff are incentivised to sell x number of products regardless of the sorts of products they are.
The catch, according to Parry, is that banks don't give staff as much credit for providing customers with products/services that generate less revenue. IE doing term deposit rollovers or issuing debit cards.
So while the rhetoric has changed and new targets appear customer-centric, the old sales culture remains.
Furthermore, Parry believes the sales targets are still too high.
"Our members regularly report feeling stressed as a result of high sales targets, as well as being uncomfortable about having to offer products which consumers do not necessarily need or want," he says.
"If a worker fails to sell enough products, they not only lose out on bonuses [which he admits usually only make up about 5% of their pay] but ultimately risk being managed out of their jobs. 
"For every 10 workers who are formally disciplined for failing to meet sales targets, there will be another hundred workers whose targets are being scrutinised on a less formal basis."
Parry maintains the change necessary isn't going to come from the banks themselves, so a royal commission is required.
He points out the union has been raising issues around sales targets for years, but it wasn't until the release of the Sedgwick report, which was commissioned in an attempt to blunt public pressure for an inquiry, that there was some action.
Government - we're changing laws so there'll be more transparency around the way financial products are sold
Coming back to the FMA's Everett, he also told Radio New Zealand a few pieces of legislation were being drawn up to address some of the issues facing the industry.
"I would rather let that work progress before anyone leaps to any conclusions about whether or not to have an inquiry."
One of the key law changes he referenced was the review of the Financial Advisers Act.
Under the Financial Services Legislation Amendment Bill, which repeals the Act, all financial advice will need to give priority to the client's interests.
The confusing 'authorised financial adviser', 'registered financial adviser' and 'qualifying financial entity adviser' categories will also be done away with, as those providing financial advice will be categorised as either 'financial advisers' or 'nominated representatives'. Most bank advisers will be classed as nominated representatives.
Under the new law, advisers will also have to disclose much more about any conflicts of interests around the way they're paid.
Commission payments however won't be banned or capped, as they have in Australia and the UK.
Having had its first reading in Parliament in December, the Bill is before the select committee today (Thursday). It's expected to be passed in the middle of the year, from which time it will be phased in.
Everett also referenced the Government started work on a major review of New Zealand's insurance contracts law.
Having announced his commitment to undertaking the work in an interest.co.nz interview in November, Commerce and Consumer Affairs Minister Kris Faafoi in March released the terms of reference for the review.
The review will consider whether there is a case to plug the regulatory gap, which sees insurers' conduct virtually unregulated.
It will also address problems caused by the onus being on customers to identify and disclose material information about themselves to their insurers.