Kiwibank says it's 'front running' potential OCR cuts with its aggressive five year mortgage rate and offering borrowers certainty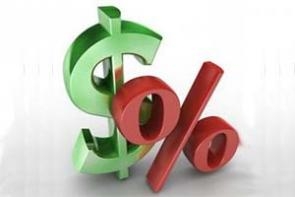 It's a week today (Wednesday) since Kiwibank announced plans to slash its five year mortgage rate by 80 basis points to 4.29%, and thus far, the silence from competitors has been deafening.
This is perhaps not surprising given the five year term is not popular with New Zealand borrowers. As one mortgage broker told interest.co.nz this week; "No one seems interested in the longer terms as a rule."
Nonetheless Kiwibank's five year rate, which took effect on Monday, is 66 basis points lower than the next lowest advertised five year rate from its rivals. And Mark Wilkshire, Kiwibank's chief marketing officer, says it has generated quite a lot of interest with a lot of inquiry. Wilkshire says interest includes that from people looking to potentially split their mortgage between a shorter term and five years to get some longer-term certainty.
"The reason we did this is it's another option for people, especially for those who want certainty at that longer end," says Wilkshire.
Kiwibank made its move after the Reserve Bank kept the Official Cash Rate (OCR) at 1.75%, but said the "more likely direction" of the next move is down. Previously the Reserve Bank had said the next OCR move "could be up or down."
"We thought we'd take advantage of that [Reserve Bank] shift to make a bold play," Wilkshire says.
He says he has not heard that competitors are matching Kiwibank's five year offer, but it's too early to tell whether Kiwibank is actually taking on an increased volume of five year business.
Another mortgage broker interest.co.nz spoke to says he's not really seeing a response from Kiwibank's rivals.
"Most customers fixate on the shorter term rates and with rates below 3.99%, I expect to see everyone still doing one and two year rates.  About 70% to 80% of fixed rates are for terms of two years or less," he says. This broker does note, however, that the Kiwibank five year offer is "a very sharp rate and I can see me advising it for some clients."
But with many economists now picking OCR cuts, starting as soon as May, some borrowers may feel interest rates have further to fall meaning now's not a good time to lock themselves in for five years.
But Wilkshire says Kiwibank is ahead of the game.
"Our economists see potentially two [OCR] cuts of 25 [basis] points each in May and August. So if you think about 50 points coming off and we've front run an 80 point cut, to some extent we're already passing that on to customers. So in some ways we're saying, 'look, interest rates are low, let's take that chance of offering a really good long-term rate and front run that benefit.' I don't know how long we can keep that open for, that depends on market conditions," says Wilkshire.
The five year swap rate was at 1.78% late on Tuesday, and the best of Kiwibank's advertised five year term deposit rates was at 3.60%.
*The interview with Wilkshire took place before Kiwibank's economists issued the report covered here.
*This article was first published in our email for paying subscribers early on Wednesday morning. See here for more details and how to subscribe.