Kiwibank economists say despite the residential construction boom the country is still falling short of what it needs to build; further short term weakness seen in Auckland house prices, however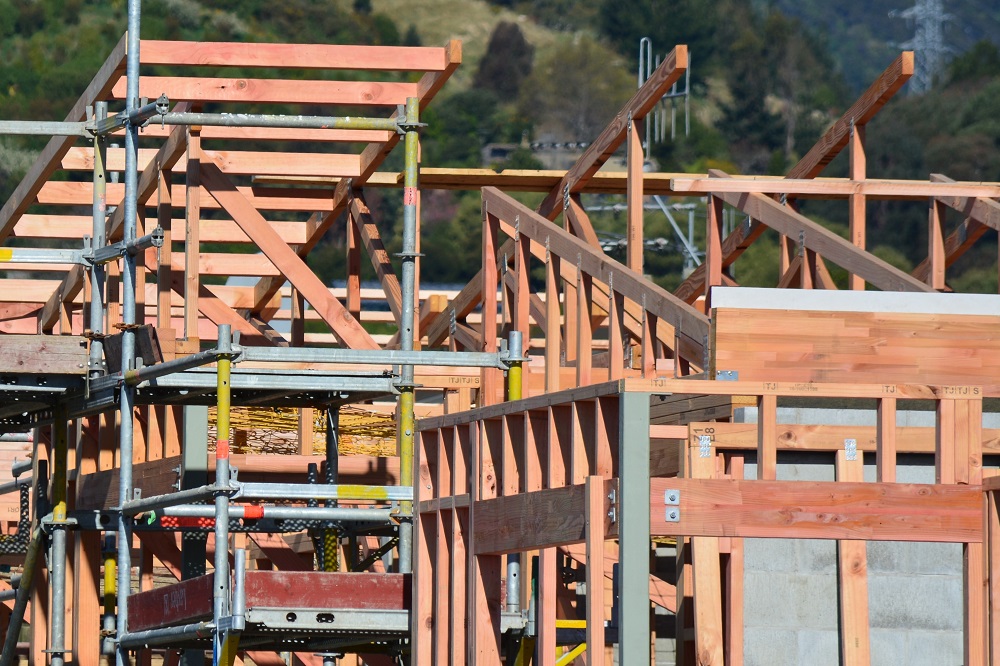 Kiwibank economists say the shortage of houses in New Zealand may reach as much as 150,000 by this time next year despite the residential house building boom going on.
Despite the shortage, however, they see further short term weakness (prices down another 3-5% into next year) in Auckland house prices, with the regions continuing to show short-term strength before slowing too.
In a Property Insights publication Kiwibank chief economist Jarrod Kerr and senior economist Jeremy Couchman said their estimates showed that at this time last year there was a shortage of 100,000 homes across New Zealand.
As of right now, they now estimate the shortage has grown to 130,000.
"Our population growth has outstripped housing supply, again," they say.
"The construction sector has boomed. Supply of homes has increased sharply. But we're still falling short. Kiwibuild has yet to have an impact."
They estimate that if things continue the way they are, the shortage "will balloon to 150,000 this time next year".
They do point out, however, that the growth in the shortfall of housing in the last year was the lowest since 2014 (see chart below).
"So, things are getting worse, but at a better rate. Not really that comforting. But given the rising run-rate of building consents we expect to see a slightly smaller shortage next year."
They say that with housing in such short supply, material house price falls "are unlikely from here".
"Material house price gains are also unlikely in aggregate. But the regions will continue to outperform the cities, for a while yet."
Kerr and Couchman say the bulk of the housing shortage is in Auckland, but many of the regions are feeling the pinch too.
"Auckland's property market has proved to be a reliable, but loose guide for the regions. The dramatic run up in Auckland house prices between 2012 and 2016 has filtered down into the regions.
"Because several cashed-up, or disheartened Aucklanders are moving for more affordable lifestyles. The great migration out of Auckland has boosted regional house prices. But the slowdown in Auckland will eventually feed into the regions."
'Auckland has cooled but not collapsed'
They say developments in the housing market have largely played out as they anticipated.
"Auckland has cooled, but not collapsed. Auckland house prices are down nearly 5% from the peak with more downside expected near-term. House sales have slowed across the country. And there has been a lack of listed property.
"Nevertheless, we don't expect a major correction like that seen in Australia. Auckland's housing market is in payback for previous excesses but remains fundamentally under-supplied. A lack of housing supply is a key feature across NZ."
When combined with further interest rate cuts, Kerr and Couchman expect the national housing market to lift between 5-6% over 2020-21.
They expect Auckland to experience further price declines, in the magnitude of another 3-5% into 2020.
"But given the chronic shortage, continued population growth, and slow supply, prices should stabilise next year. Affordability issues will keep an anchor under future price gains thereafter."
'Loss of momentum' in the regions
Across the "fast-paced" regions, Kerr and Couchman expect a significant loss in momentum into 2020/21. Across the nation, prices will rise a little this year. And they expect aggregated price gains to pick up towards 5-6% into 2021.
"It's a mixed picture, as it was this time last year. And as it will still be this time next year."
One rising risk on the horizon, Kerr and Couchman say is the "ratcheting up" of bank capital requirements.
The Reserve Bank has proposals on this that are awaiting a final decision in November. 
"What we worry about, is the potential restriction in mortgage credit growth into 2020, as the banks prepare to load more capital.
"Should the financial system experience a rationing in credit, as in Australia, then the wind will come out of the sails," Kerr and Couchman say.