ANZ economists say 'if things really start to get silly' in the housing market, the Reserve Bank would have the option of tightening loan to value ratio restrictions again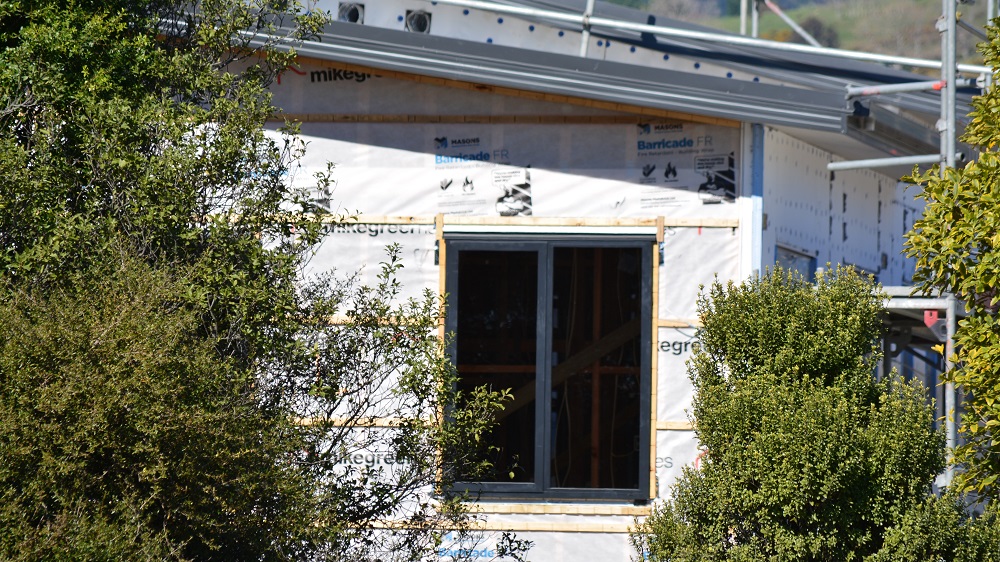 ANZ economists say they wouldn't rule out the possibility that the Reserve Bank could actually tighten its loan to value ratio (LVR) restrictions again if the housing market shows real signs of taking off.
The suggestion is in the ANZ economists' first Weekly Focus publication of the New Year in which the economists examine some of the issues they will be closely watching this year.
They say the housing market is "always worth watching".
"...And it's got the bit between its teeth again. Around the nation, towns and cities are racing to set new records for the unaffordability of housing. Auckland annual house price inflation is back in the black (just), with very limited listings providing the price impetus."
The economists say record-low mortgage rates "are clearly working their magic", and banks have an incentive to try to grab market share in this sector as its relative attractiveness compared to other forms of lending has increased.
The ANZ economists are forecasting annual growth in house prices of 5-6% this year. Other economists, notably those at Westpac, have been saying for some time that there would be a resurgence of house prices and the Westpac economists have a longstanding forecast of price rises hitting 7%.
All this comes not so long after the Reserve Bank had been widely expected to further loosen its LVR restrictions. 
At one point the LVR restrictions featured a 'speed limit' of just 10% on new owner-occupier lending at LVRs above 80% of the value of the property. Tough deposit rules introduced in 2016 for investors saw them having to find 40% deposits.
In the past two years (January 2018 and January 2019) the limits were relaxed and are currently as follows:
Investor loans – 30% deposit / 5% of investor lending
LVR lending restrictions are tighter for investor loans due to the higher risks associated with this type of loan. The current policy classifies investor loans as high-LVR if they are more than 70% of the property's value, and restricts high-LVR lending to no more than 5% of a bank's total new investor lending.
Owner occupier loans – 20% deposit / 20% of owner occupier lending
This class of loan is for borrowing secured against owner occupied property. The current policy classifies owner occupier loans as high-LVR if they are more than 80% of the property's value, and restricts high-LVR lending to no more than 20% of a bank's total new owner-occupier lending.
As said earlier, the RBNZ had been widely tipped to signal further relaxation in the rules in its November 2019 Financial Stability Report, but instead said this:
"...Given the uncertainty around the future trend in housing lending risk, it would not be appropriate to ease LVR restrictions further at this point. We will continue to review LVR restrictions, and will adjust them in line with changes in the overall risk environment."
Clearly the RBNZ was alert to signs then - which have strengthened since - that the housing market is awakening in a serious way. 
The ANZ economists say that "on the plus side", a strong housing market supports sentiment and GDP growth.
"On the downside, it's not the sort of growth we need. Household debt is already very high, housing affordability is already a significant economic and social problem, and house price rises further exacerbates wealth inequality.
"If things really start to get silly, the RBNZ has the option of tightening up LVR restrictions once more.
"We wouldn't rule it out."
Of course, housing is just one of many things that will feature in the economic landscape this year.
Other things the ANZ economists are particularly looking out for include: watching credit availability, business sentiment activity indicators, the details of the Government's infrastructure spend-up announced prior to Christmas, and indicators of resource stretch and inflation pressure in the economy.
"Those are the main things we will be watching this year, but as always, it could be that something comes out of left field," the economists say.
"The main theme of our forecasts remain the same: the New Zealand economy is navigating some typical late-cycle challenges that make high speed more difficult to achieve, but as things stand, there is nothing that suggests a derailment.
"That said, global risks resulting from a decade of unprecedentedly easy monetary conditions have not gone away, and markets and sentiment can turn quickly, so to be honest we wouldn't expect to be able to see that kind of thing coming.
"But while building resilience into one's business is very important, planning for the worst case scenario at all times will ensure a legacy of missed opportunities. New Zealand businesses appear to be returning to a mind-set of seeking out openings and possibilities, and it's great to see."