New Reserve Bank figures confirm that the housing market had a raging finish to 2019 - and first home buyers were in there at record levels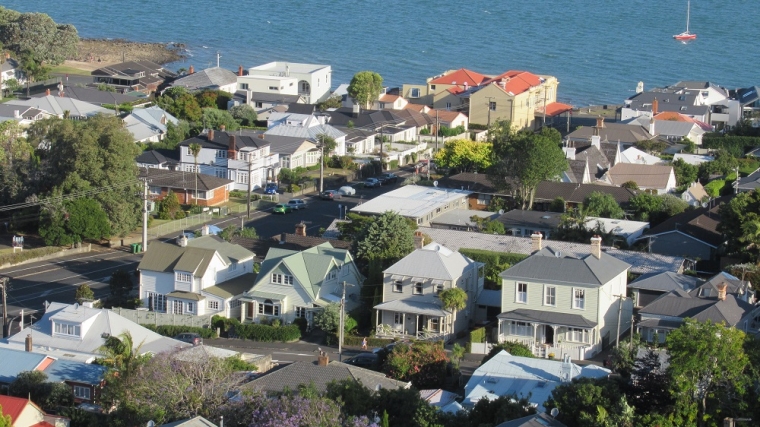 Mortgage lending soared in December, with the amount borrowed up nearly $1.2 billion compared with the same month a year earlier.
And the first home buyers are continuing their march, moving to a new record high share of the amount borrowed, at 18.5%.
According to the Reserve Bank's latest residential mortgage lending by borrower type figures, the total amount advanced in mortgages last month was $6.536 billion, up from just $5.371 billion in December 2018.
The figures follow on from a similarly hot November, when nearly $6.8 billion was borrowed.
The FHBs borrowed just over $1.2 billion to give this grouping its highest share, at 18.5%, of the total amount advanced, since this data series was first published by RBNZ in August 2014. 
In numerical terms the amount borrowed by the FHBs was just shy of the record amount borrowed - which was in November - and was $1.243 billion.
It's not just all about the FHBs either, with investors now showing some signs of life, although this group's share of the monthly borrowing is sitting well below the 35% levels seen before the RBNZ clamped tough deposit rules on investors in 2016.
Investors borrowed just under $1.3 billion in December, which gave them a 19.9% share of the total advanced. That was slightly down on the 20.1% share this group took in November - but generally the percentage share of the investors has been creeping up in recent months, having been just 19% in August of 2019.
The year 2019 saw some conducive developments for the housing market.
In January 2019 the Reserve Bank's loan to value ratio (LVR) restrictions (first introduced in 2013) were loosened further, then later in the year the RBNZ cut interest rates, reducing the Official Cash Rate to just 1% from the 1.75% level the OCR had previously been at since November 2016.
This meant that loans were not only theoretically easier to get, but at lower, more serviceable, interest rates too. 
And there has been plenty of activity. Earlier this month Statistics New Zealand reported that residential building activity was running at levels not seen since the 1970s, while the Real Estate Institute of NZ monthly figures for December showed the housing market ending 2019 with a bang.
Economists have recently been upping the ante with predictions about the size of house price rises this year. Westpac economists had a longstanding prediction of house price inflation reaching 7% this year, which they are now saying may be reached earlier than they thought, while ANZ economists have recently reviewed their forecasts upwards and now see house price rises of 8% this year.
All this comes not so long after the Reserve Bank had been widely expected to further loosen its LVR restrictions. 
At one point the LVR restrictions featured a 'speed limit' of just 10% on new owner-occupier lending at LVRs above 80% of the value of the property. Tough deposit rules introduced in 2016 for investors saw them having to find 40% deposits.
In the past two years (January 2018 and January 2019) the limits were relaxed and are currently as follows:
Investor loans – 30% deposit / 5% of investor lending
LVR lending restrictions are tighter for investor loans due to the higher risks associated with this type of loan. The current policy classifies investor loans as high-LVR if they are more than 70% of the property's value, and restricts high-LVR lending to no more than 5% of a bank's total new investor lending.
Owner occupier loans – 20% deposit / 20% of owner occupier lending
This class of loan is for borrowing secured against owner occupied property. The current policy classifies owner occupier loans as high-LVR if they are more than 80% of the property's value, and restricts high-LVR lending to no more than 20% of a bank's total new owner-occupier lending.
As said earlier, the RBNZ had been widely tipped to signal further relaxation in the rules in its November 2019 Financial Stability Report, but instead said this:
"...Given the uncertainty around the future trend in housing lending risk, it would not be appropriate to ease LVR restrictions further at this point. We will continue to review LVR restrictions, and will adjust them in line with changes in the overall risk environment."
Clearly the RBNZ was alert to signs then - which have strengthened since - that the housing market is awakening in a serious way. 
Given the latest mortgage figures there would appear little chance of further relaxation of the LVR rules for now.
Indeed it may be the case as some are already suggesting that the RBNZ may look at tightening the rules again.