David Hargreaves has a deeper dive through the Reserve Bank's latest figures on mortgage lending by debt-to-income ratio and finds that buyers across the spectrum have been stretching themselves further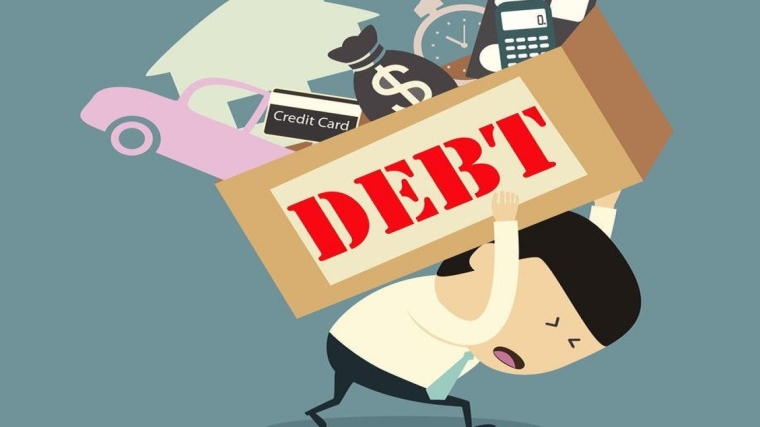 House buyers across the spectrum - and not just first home buyers - have been increasingly stretching themselves financially, according to the latest Reserve Bank figures on residential mortgage lending by debt-to-income ratio (DTI).
As we reported on Monday, the figures show that the FHBs were continuing to borrow more money on high debt-to-income ratios right up to the March lockdown.
Given time now for a deeper dive into the (very detailed) figures, we can now say that while the FHBs are the most spectacularly geared up group of buyers, the other owner occupiers - by far the biggest group of buyers - have been fairly seriously upping the ante in recent times too. All this just before the lockdown and the freezing up of the housing market.
According to the figures, in March 2020 other owner occupiers (not including FHBs) borrowed $2.53 billion across the whole country. Of this, $852 million - or 33.7% - was borrowed on DTIs in excess of five times annual income.
Go back a year to March 2020 and owner occupiers as a group borrowed $2.508 billion, of which $731 million - or just 29.1% - was borrowed on DTIs of over five. So, that's a fairly significant climb in the numbers of more pressured buyers.
And yes, in Auckland the figures are even more stretched than that.
In March 2020 Auckland owner occupiers (not including FHBs) borrowed $1.041 billion. Of this, $491 million - or 47.2% was on a DTI of over five. 
A year ago, in March 2019, the Auckland owner occupiers excluding FHBs borrowed a total of $955 million, with $410 million, or just 42.9% of this on a DTI of over five. So, again a significant ratcheting up of the financial tension in the past 12 months.
You borrowed how much?
It's worth at this point putting a little colour around these figures by giving some indication of the size of mortgages involved.
For that we need to look at the breakdown of the individual loan numbers.
Referring back to our earlier article on Monday, and talking about the DTIs of the first home buyers, we could see that in Auckland in March an eye watering 57.5% of the mortgage money borrowed by FHBs was on what could be considered high DTIs - with the amount borrowed being over five times the annual income of the borrowers. 
Across the country as a whole the comparative figure was a touch under 40%.
In terms of the individual number of loans involved, in Auckland there were 428 loans made to FHBs at DTIs of over five in March 2020. These loans collectively totalled $286 million. So, and it's a bit rudimentary, but if you divide the $286 million by 428 loans you get an average-sized loan of over $668,000. That's a big dollop for a first home buyer with a stretched debt to income ratio.
Working on the same basis for the national figures (which include Auckland), we've got FHBs taking out 809 loans with an average value of over $562,000. Again, these are loans on a DTI of over five.
If we do the same calculations with other owner occupiers (not including FHBs), we can see that nationally there were 2117 loans taken out on DTIs over five with an average value of over $402,000, while in Auckland there were 996 loans on DTIs over five with an average value of nearly $493,000.
It's all a lot of money.
But we can afford it - kind of
Thanks to very low interest rates the serviceability of loans has hit new lows. According to the latest RBNZ information available on this (for December), interest costs were soaking up only about 7% of household disposable income - well down on the 14% for example seen during the Global Financial Crisis in 2008.
But the loans have got a lot bigger of course. The interest costs are down, but the amount of principal to be repaid is now massively bigger. Real Estate Institute of New Zealand figures for April 2020 suggested a national median house price of $680,000 and an Auckland median of $925,000. I would be a bit sceptical of those figures because of the potential for distortion from the huge impact of the lockdown, but for argument's sake we'll use the figures.
I like to compare figures with the prevailing situation prior to introduction of the Reserve Bank's (now removed) loan to value ratio (LVR) restrictions in 2013.
So, if we go back to April 2013 the national median house price was $390,000, with an Auckland median of $555,000. 
To use Auckland as an example, seven years ago a 20% deposit (of $111,000) would have seen you needing to borrow $444,000.
Now, based on REINZ's April 2020 figures, a deposit of  $185,000 would be needed - and debt of $740,000.
But, servicing even such large amounts is, as we can see, doable with interest rates so low.
No problem...until you lose your job
And it's not even necessarily a problem if the house price falls and reduces the equity in it, maybe even to the point of the dreaded negative equity - providing there is continuity of income. Ah, providing there is continuity of income...
The latter point of course is the rub, with the huge economic shock we've had. The real crunch comes when people lose their jobs and regular income to service the debt.
According to NZ Bankers Association figures nearly 54,000 bank customers with mortgages of just under $19 billion have gone on the six month repayment 'holiday', which was offered in March.
In addition, a further 59,000 customers with mortgages collectively slightly in excess of $19 billion have reduced their loan payments since the end of March.
Put them together and its 113,000 bank customers with mortgages of $38.2 billion that have either stopped paying their mortgages for now or have reduced payment on them.
That $38.2 billion figure equates to 13.7% of the total amount ($278 billion) outstanding to banks on mortgages in this country as at the end of March.
It's a significant chunk. 
Holidays as we know don't last forever and generally come with a big bill attached at the end. And the mortgage 'holiday' will certainly have a bill attached.
If we therefore put all these things together - the stretched household income to debt ratios, job insecurity, a faltering housing market - well, you can see we've got a lot to keep our eyes on in coming months.