Legislation has been passed to speed up housing developments and spread the cost of infrastructure, but developers aren't (yet) queueing up to use it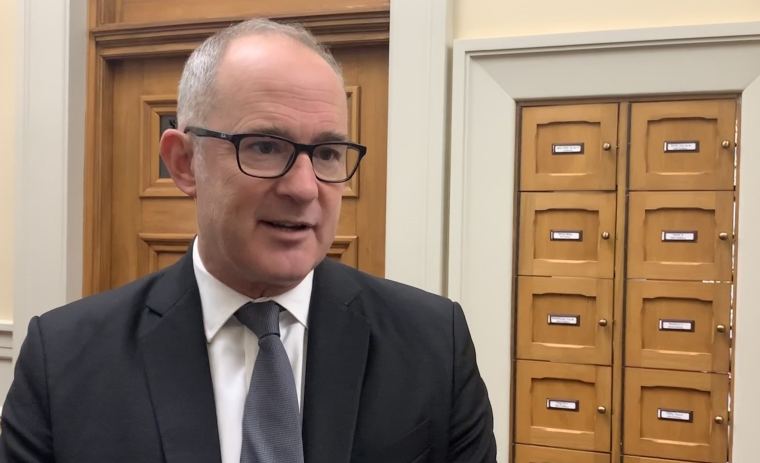 Labour's housing and urban development spokesperson, Phil Twyford, is continuing to think big when it comes to ways of increasing the supply of housing.
Two significant pieces of legislation, which he spent much of his term in government designing, were passed in August.
The Urban Development Act sets out a new streamlined process for large-scale public or private urban development projects to go through. It gives the Crown entity, Kāinga Ora, a range of powers to make it easier for approved projects to get funded, consented and acquire privately-owned land if necessary.
The Infrastructure Funding and Financing Act creates a user-pays infrastructure financing model based on a pilot used at the Milldale subdivision in Wainui, Auckland. This enables developers to levy property owners over several years, making them cover some of the cost of the infrastructure they use.
These pieces of legislation create powerful tools to speed up development, but no developers have signed up to use them yet.
Twyford told interest.co.nz he was confident they would come in "due course".
Limited use 
Asked why he hadn't lined up a government development to go through the new consenting process to get the ball rolling and ease the concerns of those afraid of being Guinea pigs, Twyford said there wasn't an appropriate project on the cards.
He said some developments, which might've been suitable, were too advanced to change tack now. These include developments at Unitec and Drury in Auckland, as well as projects (including KiwiBuild ones) at Northcote, Mt Roskill and Mangere.
Crockers Property CEO, Helen O'Sullivan, who spent a short time as KiwiBuild's head of delivery, and is also a former Real Estate Institute of NZ and Ockham Residential CEO, agreed the powers in the Urban Development Act would've been useful at Drury.
She supported the legislation, but said it had limited application, as it required a developer to have a lot of land, large balance sheet, high risk tolerance and long timeframe.
She said it would take a while for developers to get their heads around the new process and consider using it.
Twyford believed a mixed-use housing development being scoped for near the City Rail Link station at Mt Eden was a possible candidate. He said the private sector could be contracted to deliver a development on the land, owned by the Crown and Auckland Council.
Furthermore, he saw scope for the Act to be used for housing developments along the Auckland and Wellington light rail corridors, should these projects eventuate.
He maintained it could also be useful in smaller, but more complex developments of say 150 dwellings, where infrastructure has to be reorganised, land titles amalgamated, zoning rules changed, etc.
Drury property owners might be levied
As for enabling developers to levy property owners to help fund local infrastructure, Twyford said it was "quite likely" this would be applied to a development at Drury.
He also reiterated comments made last year that Rotokauri in Hamilton and Tauriko in Tauranga were possibilities. But nothing has been locked in yet. 
Both interest.co.nz and Treasury have flagged concerns over the cost of the Milldale arrangement, which sees a special purpose vehicle set up to secure a loan, which is repaid by buyers of 4000 mostly residential sections. In most cases they'll be levied $1000 in their first year, with this cost increasing by 2.5% a year for 30 years.
Twyford said having a legislated process in place to replicate the Milldale model would make it cheaper.
Asked why local or central government didn't simply borrow at a lower cost to fund infrastructure, rather than levying property owners, Twyford noted the government already invests a lot in "trunk infrastructure" - state highways, rail lines, electricity and water.
"But it's very important for developers generally that they can wash their face in terms of carrying infrastructure costs," he said.
"Because if they can't, and they rely on going cap in hand to the taxpayer or ratepayer to subsidise them, then maybe they [developments] shouldn't be happening."
Smoke and mirrors
O'Sullivan wasn't a fan of the user-pays model, saying it was all "smoke and mirrors".  
She said it was costly and tinkered around the issue of how to distribute costs, when what is needed is an acceptance as a country that more investment is required.
O'Sullivan noted the distribution of costs was also complex, as the benefits of the infrastructure stretch beyond those who are levied.
She said it was one thing for owners of relatively up-market Milldale properties to be levied. But it was another to levy owners of lower-cost housing.
Overall O'Sullivan said: "Reforming our planning world is a huge undertaking. There's no getting away from that. If you do it too quickly, you'll get it wrong.
"I think the building blocks are there. There is still a lot of work to do. But I think the direction of travel is really positive.
"The sector has hugely long timeframes… For everybody's benefit, it does need to get a really long-term focus."
See this story for the latest on KiwiBuild and Government plans to underwrite developments more broadly. 
*This article was first published in our email for paying subscribers. See here for more details and how to subscribe.