Jacinda Ardern says thanks, but no thanks to National's emergency housing proposal, as the Government is slow to move on its own key supply-side initiatives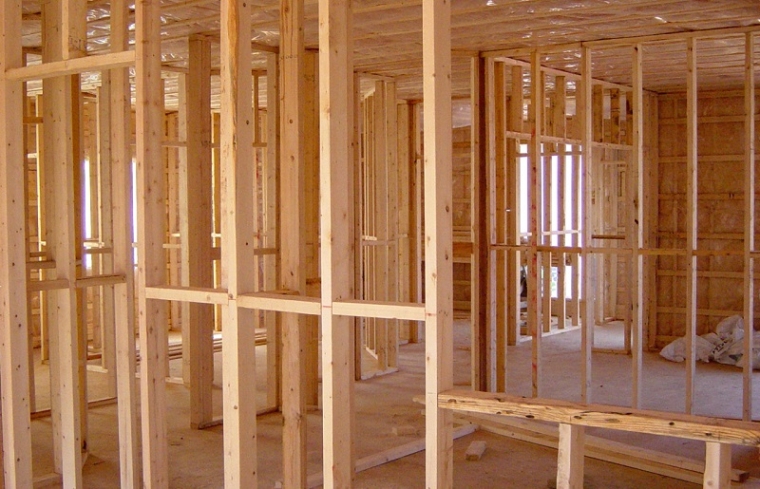 Prime Minister Jacinda Ardern is dismissing National's suggestion for the Government to pass an emergency law to free up more land for housing.
Speaking at a post-Cabinet press conference on Tuesday, Ardern said the Government was already addressing the issue through the National Policy Statement on Urban Development.
The Statement, which took effect in August 2020, sets out the objectives and policies for planning that local councils need to use under the Resource Management Act (RMA).
While all the Statement's objectives applied almost immediately, the timeframes for councils to implement various parts of the Statement extend to 2024.
National's proposal implies more immediacy and is a stop-gap measure for until the RMA is repealed and replaced.  
National Leader Judith Collins wrote to Ardern suggesting a special select committee be established to provide recommendations on temporary legislation by the end of March.
National said the powers, akin to the ones used in Christchurch after the earthquakes, would make room for the building of more houses both through intensification and greenfield development.
National suggested the appeals process be suspended so district plans could be completed as quickly as possible.
It also recommended suspending requirements for infrastructure to be built prior to zoning. 
It is at this point that National and Labour clash.
Removing Auckland's Rural Urban Boundary an 'outdated' fix
Asked by interest.co.nz last week why Labour walked away from its 2017 election promise to remove Auckland's Rural Urban Boundary (RUB), Housing Minister Megan Woods said: "There is already significant land in Auckland zoned for future urban growth within the RUB over the next 30 years, but the biggest barrier to increasing housing supply in these areas, and beyond, is the cost and provision of infrastructure (eg three waters, transport, and community infrastructure)...
"The idea that changing Auckland's RUB will fix the city's housing woes is outdated and has been superseded by other progress we have made in our first term.
"The National Policy Statement - Urban Development… requires councils to consider plan changes that would provide significant development capacity regardless of whether this is within current plans or not.
"This means there will be more flexibility and opportunity for urban development beyond the current RUB."
Infrastructure levies avoided
Coming back to problems around infrastructure, legislation passed in August 2020, enabling the users of new infrastructure to be levied to help the cover the costs, is yet to be used.
Asked by National's housing spokesperson Nicola Willis (in a written question) whether any Special Purpose Vehicles had been established under the Infrastructure Funding and Financing Act, Woods said the Ministry of Housing and Urban Development was working closely with Crown Infrastructure Partners and the Treasury to implement the legislation.
"The current focus of this work is on operationalising the statutory processes set out in the Act, and having initial conversations with councils and others to build their understanding of how they can use the Act to fund infrastructure projects," Woods said.
"Officials expect these conversations will support councils and others to identify and apply for potential projects to use the legislation.
"Given this current phase, it is too early to expect levy proposals."
The powers under the legislation are modelled on a set-up led by Crown Infrastructure Partners and used at the Milldale Development in northern Auckland. Owners of properties in the new development are being levied for 30 years to help cover the cost of new infrastructure.
There has been talk for over a year of duplicating that arrangement in other high-growth areas. But both interest.co.nz and Treasury have warned of the costs and complexities involved.
Same story with the Urban Development Act
Willis also asked Woods whether any projects had been considered as candidates to be progressed under the Urban Development Act.
As per her previous answer, Woods said it was too early to expect applications, given the legislation had also only been passed in August.
The Act outlines a new streamlined process that approved large-scale public or private developments can go through to get their projects off the ground, as detailed in this story. 
The Act empowers Kāinga Ora and its partners to acquire land - either through agreement or compulsorily - and override provisions in RMA plans or policy statements, among other things. 
"The current focus of this work is on operationalising the statutory processes set out in the Act, and having initial conversations with councils, developers, iwi and Māori, and others about how they can use the Act for complex urban development," Woods said.
"These conversations will support councils, developers, iwi and Māori, and others to identify and apply for potential Specified Development Projects to progress under the Act."
Woods didn't indicate the Government would pave the way for other developers by being the first to go through the new process.
Why weren't projects being lined up?
The Urban Development Act, Infrastructure Funding and Financing Act and National Policy Statement were spearheaded by former Urban Development Minister Phil Twyford. Ardern disestablished that portfolio after the 2020 election.
National is supportive of the infrastructure legislation and removing Auckland's RUB.
Willis told interest.co.nz she thought the Government should've been able to "talk and chew gum at the same time" when it came to getting projects ready to go through the infrastructure and urban development processes while writing the legislation.
She said it was disappointing there wasn't more work going on behind the scenes as we can't afford to spend years waiting for something to be done.
As for KiwiBuild, the number of houses sold under the scheme hit 1,126 in November. 
The Government is expected to make an announcement around housing supply at the May Budget and unveil policy changes around housing demand in late February. See this story for more on what's being considered.