ANZ economists say that 'in the short run' the main impact of net immigration on the NZ economy is through the housing market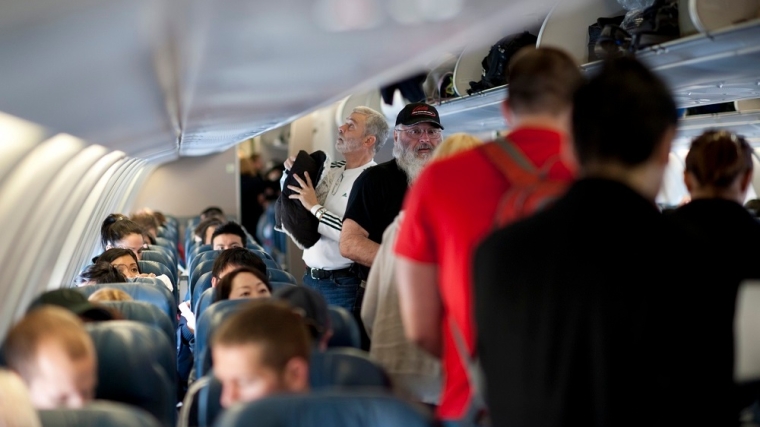 Higher rates of immigration into New Zealand over the next few years would be expected to generate larger house price rises than otherwise and the house price inflation increases would "last quite a while too", ANZ economists say.
They say that's not a surprise, given the findings of previous research, but they have nevertheless been running the ruler over potential scenarios to measure the impacts of different levels of immigration, in the wake of the Government migration reset last week and the earlier the Productivity Commission inquiry into immigration settings.
In an ANZ NZ Insight publication, ANZ chief economist Sharon Zollner and economist Finn Robinson have constructed economic models to look at the impacts on the economy of different levels of immigration.
"The base case we consider is our own net immigration assumption, of a gradual increase from very low levels in 2021, to just under 9,000 per quarter at the end of 2023 (or around 35,000 annually). We then model what happens to the economy if net immigration is higher or lower than we assume. The upside scenario assumes that net immigration essentially goes back to pre-Covid levels (peaking around 14,000 per quarter). The downside scenario assumes that net immigration increases only very gradually over the next few years to around 6,000 per quarter by 2026 – for example because the Government makes immigration settings more restrictive, or if Covid has reduced peoples' willingness to move abroad, or we see considerable outflow to Australia, or some mix of these factors," the economists say.
In terms of the impact on the housing market, they say under the different scenarios, annualised house price inflation peaks at about 13% in the 'high' scenario (a total increase of 99% over five years) and 7.5% in the 'low' immigration scenario (a total increase of 72% over five years).
The housing impact
"Those cumulative numbers sound massive, but they're well-within historical experiences. For example, house prices increased 57% in the five years to May 2021, and 98% in the five years to June 2007."
Zollner and Robinson say that overall, their analysis indicates that in the short run, the main impact of net immigration on the New Zealand economy is through the housing market, via both house prices and building consents.
"The model results suggest that housing supply does respond, but not flexibly enough to keep up with high levels of immigration," they say.
"GDP growth also rises, which is to be expected when population growth increases, but for per-capita GDP it doesn't look like there's a strong effect (in the five-year horizon we look at).
"We don't find any evidence that net immigration significantly impacts wages or investment intentions, at a national level at least."
Therefore they say the clearest macroeconomic impact of net immigration for New Zealand is its impact on the housing market.
Unresponsive housing supply
"That highlights the importance of addressing the relatively unresponsive nature of housing supply in New Zealand. We simply don't build houses fast enough to keep up with population growth (particularly following periods of strong net immigration, but also more generally), and that's fundamentally what's impacting the wellbeing of many Kiwis."
The economists do say it's important to acknowledge the limitations of their analysis.
"Not all the pros and cons of immigration are macroeconomic ones – and these won't be captured in our results. We also use a fairly simple short-term model, which can't capture other longer-term positive spillovers that immigration can have on an economy.
"For example, some research has found that New Zealand firms which employ a larger share of highly skilled foreigners are also more likely to export their products overseas. Given that New Zealand is a small open economy reliant on international trade, that can only be a good thing in the long run.
"It's also the case that the impact of net migration may well differ markedly between sectors, and/or between different skill and wage tranches of the labour market. And of course, like any model, it's defined as much by what it leaves out as what it puts in. And particularly at the moment, all sorts of weird stuff is going on with the economy distorted by the closed border and last year's immense fiscal stimulus, neither of which are in our model."
Contentious
The economists acknowledge that there are are contentious issues around immigration, and there are theoretical arguments both for and against high levels of immigration.
"For example, it's easy to argue that immigration supports long-term growth by filling key skill gaps in industries that are innovating, driving productivity growth, and adding significant value to New Zealand's exports.
"Alternatively, one can argue that large-scale immigration is a negative for the wellbeing of existing New Zealanders, because it can drive up house prices and suppress wages in some industries, if firms can hire large numbers of low wage workers, rather than investing in productivity-enhancing technology (which would boost the wages of existing workers).
"In practice, the economic impacts of immigration are going to depend enormously on the skills and other attributes of the immigrants concerned, as well as the mix of immigration and emigration that underlies the net figure. We'll leave that magnum opus to the Productivity Commission and wish them luck with it. In this simple exercise, we just crunch the overall numbers to get a high-level overview, and don't attempt to reach any conclusions about whether immigration of any given level is 'good' or 'bad'."