Mortgage specials with strings attached may be here to stay as banks price home loans based on risk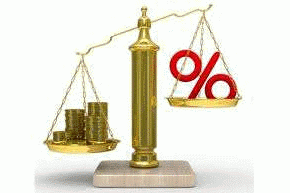 By Gareth Vaughan
The current trend of banks offering mortgage "specials" conditional on the borrower having a reasonable slice of equity in the property may herald a greater focus from banks on risk based pricing of home loans.
BNZ this week revealed  a new advertised four-year mortgage interest rate of 5.89%, undercutting those offered by its rivals. The BNZ rate is, however, only available for customers with at least 20% equity in the property provided as security. This follows a similar move by ASB on July 2 when it cut its advertised five-year, fixed-term mortgage interest rate by 51 basis points to 5.99%, -  for customers with a loan to valuation ratio (LVR) of under 80%.
These LVR conditional offers from two of the big four banks follow a spate of similar such "special" offers from Kiwibank dating back to last year. Kiwibank's latest mortgage "special" of 4.99% fixed for six months, requires borrowers to have at least 30% equity in their property. Meanwhile, SBS Bank has also been offering LVR dependent "specials" of 5.99% for five-years and 5.65% for 24-36 months, to borrowers with LVRs within 80%. And TSB Bank's market leading 5.30% two-year rate requires equity or a deposit of at least 20%.
Squirrel Mortgages principal John Bolton said what such moves may signify is the first foray into risk based pricing.
"What you have tended  to see historically is when you get loans up to 85, 90, 95% (LVRs) you tend to get a premium put onto the rates. Higher LVR lending attracts additional borrowing costs, which reflects the risk," said Bolton.
"If you think of your carded rates being some sort of mid-point, then equally for attractive business you're tending to get discounts below the carded rates. A lot of that has been below the counter, but what you're sort of seeing and Kiwibank probably started it, is that banks are saying 'if you've got more equity in your property you're going to be able to get a better rate out of us.' End of story."
Some of the SBS "special" offers also have conditions such as the borrower having to have all their  banking with SBS and a maximum debt servicing ratio of 35%. The bank says this maximum debt servicing ratio is a formula used to calculate where a customer can met a financier's lending criteria in terms of percentage of repayments against income. The exact calculation takes into account the debt repayment obligations of the customer (eg principal and interest on mortgage, credit card repayments, personal loans repayments etc) and divides this by income (salary/wages/WINZ, percentage of overtime/bonuses, percentage of rental income, adjustment for student loan), SBS says.
'Mitigating credit risk with margins being pushed hard'
Tim Loan, SBS Bank's general manager for finance, said attaching conditions to mortgage offers such as minimum LVRs or maximum debt servicing ratios isn't a new development for SBS. However, Loan said SBS has probably been more explicit in its recent advertising.
"The rationale (which I'm sure you've probably realised) being that part of the margin on a mortgage is needed to cover credit risk - ie. a certain portion of the loans will go bad," said Loan.
"At the moment, and particularly with some of these offers, the margin on the mortgage loan is being pushed extremely hard. By imposing these type of conditions we are mitigating the credit risk and thereby able to justify a lower margin on the mortgage."
"For example, if the customer is better able to service the loan or has more equity in the loan, then the risk of the credit loss to the bank is greatly reduced. In relation to the full banking condition, we have found that where we have the total relationship with the customer they are also generally a lower credit risk to the bank," Loan added.
"I guess the logic we are using is that if it costs us less to supply certain customers a product, those customers should get the benefit of that."
The mortgage 'specials' conditional on 20% to 30% equity levels come at a time of strong growth in the volume and value of mortgages due to customers switching between banks, but little growth in the overall home lending market. The latest weekly Reserve Bank mortgage approvals data shows 7,179 home loans were approved in the week ended July 13, up 35.5% year-on-year, valued at NZ$1.166 billion, which is up 51.8%. However, the central bank's latest sector credit data shows total housing debt up just 1.5% in the year to May to NZ$175.148 billion.
Bolton suggested that given the high level of refinancing, it wouldn't be a surprise to see the strategy of "special" mortgage rates offered with strings attached continuing.
"My view historically has been a gradual move to risk adjusted pricing makes sense. Not all risks are the same and it's actually a good thing for consumers the more sophisticated the banks get in terms of understanding the risk and pricing for it," said Bolton.
He noted that business banking tends to risk adjust price, and other industries - such as insurance - have "very sophisticated" risk adjusted pricing. Such pricing was probably the long-term future of residential mortgages too.
"It's right that banks price relative risk, they've done it for ages in terms of above 80% (LVRs). All you're seeing now is a bit more of it below 80%. Pricing's obviously a major driver of competition at the moment," Bolton said.
Kiwibank 'supporting and rewarding deleveraging'
Meanwhile, Kiwibank is taking credit for starting the trend of LVR linked "specials", with its spokesman pointing out the first one offered was in 2008. Back then Kiwibank offered a two-year rate of 8.99% and three-year 8.79% rate only to home owners or home buyers with 20% or more equity in the property.
The Kiwibank spokesman says recent "specials" have focused on the 70% LVR level purely because as New Zealanders have deleveraged post the Global Financial Crisis (GFC) the bank's staff have noticed this is a level many customers seem to aim for.
"It therefore makes sense for us to support and reward this effort by customers to reduce their overall debt levels, something Kiwibank has always stood for and we therefore see us continuing with these type of offers in the current environment."
The Reserve Bank has required banks to include disclosure on LVRs on residential mortgages in their general disclosure statements since the March quarter of 2008. Although some banks wouldn't write loans with LVRs above 80% at the height of the GFC, they have been over the past couple of years with some openly advertising loans from as little as a 5% deposit. In May Reserve Bank Deputy Governor Grant Spencer said limiting banks' LVRs was an option that could be implemented to clamp down on frothy asset price and credit booms.
See all bank advertised home loan rates here.
This article was first published in our email for paid subscribers this morning. See here for more details and to subscribe.