ASB CEO Barbara Chapman says her bank is 'way outstripping' rivals in residential mortgage market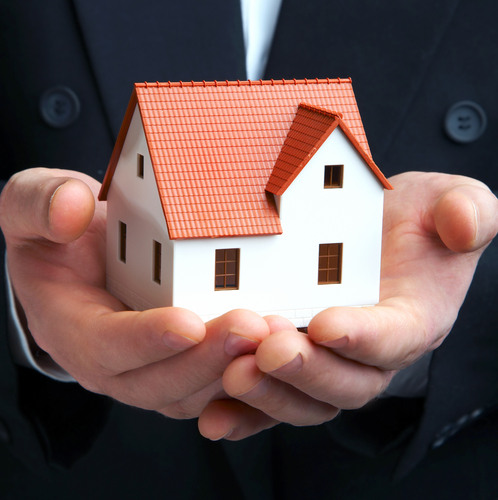 By Gareth Vaughan
ASB is winning the biggest slice of residential mortgage business nationwide, CEO Barbara Chapman says.
Speaking to interest.co.nz yesterday after ASB posted a 2% fall in half-year net profit after tax to NZ$365 million, Chapman said ASB's home loan book, excluding its portfolio from sister company Sovereign, grew at just over 5% in the six months to December 31, versus overall market growth of 3.7%.
"So we are punching above our weight in that sector," Chapman said.
"If you look at the net registrations (nationwide) for homes in the past few months you will see that we are way outstripping our competitors in that," Chapman added.
Asked about figures just for ASB's traditional home market of Auckland, Chapman said she didn't have them broken down by region.
"But I would imagine that with the strength that we're getting we would have to be as strong in Auckland because we're heavily concentrated in Auckland, in terms of our representation, so we wouldn't get these results without Auckland being the driver," said Chapman.
ANZ CEO David Hisco told interest.co.nz last October that his bank was winning the biggest slice of residential mortgage business in Auckland with a lot of customers moving across from ASB, which he described as "an Australian bank like us" with "no territorial rights over Auckland."
'Come and talk to us'
Asked whether ASB would match or better Westpac's aggressive new market leading fixed-term mortgage rates announced earlier this week, Chapman encouraged borrowers to talk with ASB.
"Westpac has said they're not negotiating on those rates and if people are looking around for a fixed rate home loan, then they need to come and talk to us because definitely we're in the market for really good quality customers just like every other bank is," said Chapman.
Westpac also says it has scaled back loans to home buyers with deposits below 20% but Chapman said ASB remained keen on the market for home loans with loan-to-valuation ratios (LVRs) above 80%.
"I think there's a lot of good quality business in the 80% plus market and we're focused very much on the quality of the customer in that area," said Chapman. "I'm absolutely committed to continuing our focus on that and we're not seeing any difficultly in terms of arrears coming out of that book."
She said about 65% of borrowers taking out home loans with ASB were currently choosing fixed-term rates.
Better focus drives rural & business lending growth
In its half-year results announcement ASB said rural and business lending had grown strongly, by 12.7% and 9.4% respectively. Chapman attributed the strong growth to improved focus at the bank.
"When we changed our operating model of the business about a year ago, we actually put dedicated people into those divisions running them. So Blair Turnbull runs the wealth division, Steve Jurkovich runs the commercial and rural division. They were previously joined," Chapman said.
"So what we've got now is people really focused on the basics of delivering to customer expectations in those areas rather than being involved in jobs that were a bit amalgamated and the focus wasn't as clear. And I think it's the outcome of those basic disciplines around servicing customers and the sales that flow from that that's driving the result."
Jurkovich was appointed to the new role of executive general manager of ASB's commercial and rural division last March at the same time Turnbull was appointed to another new role, that of executive general manager for wealth and insurance.
Chapman said the start of the 2013 calendar year, or third quarter of ASB's financial year, had seen lending momentum from 2012 continue.
"The result we've put out is driven by strong across the board growth in our customer advances portfolios, consistent execution of our strategy around profitable growth and a strong focus on productivity and simplifying processes, which leads to good customer outcomes and lowering of expenses," Chapman said.
"We're looking to continue this momentum. It's a competitive market. You've got to balance volume with margin, of course. If you look at the deposit side, I'm comfortable with where we are within the core funding ratio (just over 80%) at the moment. I just see a continuation (through 2013) of the track we're on now."
This article was first published in our email for paid subscribers. See here for more details and to subscribe.