Kiwibank launches two prices for both 1 and 2 year fixed home loan rates with cheaper deals for borrowers with 20% equity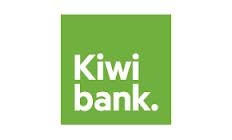 Kiwibank is offering borrowers with at least 20% equity in their property a two year fixed-term home loan rate 20 basis points lower than borrowers without 20% equity.
The bank says it's splitting its offer for two-year fixed lending, offering 5.75% for people with 20% or more equity, and 5.95% for those with less than 20% equity.
The bank's two year rate has been 5.50%, meaning both new offers are increases.
And, also from Monday, Kiwibank will increase longer term rates for all new lending. Kiwibank's carded, or advertised, three year fixed-term rate will rise 35 basis points to 6.40%; four year rate increases 40 basis points to 6.70%, and its five year rate will rise 30 basis points to 6.90%.
Kiwibank also said it was holding its floating, or variable, rate at 5.65%.
However, its one-year special of 4.89% will be restricted to customers with at least 20% equity in their property. Borrowers with less than 20% will be offered 5.25%.
The state owned bank said the increases were because of rising funding costs and a response to incoming Reserve Bank restrictions on low equity lending.
Kiwibank's increases come after all four Australian owned banks - ANZ, ASB, BNZ and Westpac - have already increased most of their fixed-term rates.
The Reserve Bank announced last month that from October 1 banks will be required to restrict new residential mortgage lending at loan to value ratios (LVRs) of over 80% to no more than 10% of the dollar value of their new housing lending flows. Kiwibank has said it will prioritise first home buyers over property investors.
Kiwibank this month started self insuring new high LVR home loans with Australia's QBE Insurance having stopped underwriting new lenders' mortgage insurance in New Zealand.
See all advertised mortgage rates here.
| | | | | | |
| --- | --- | --- | --- | --- | --- |
|   | 1 yr | 2 yrs | 3 yrs | 4 yrs | 5 yrs |
|   |   |   |   |   |   |
| | 5.45% | 5.95% | 6.50% | 6.90% | 7.10% |
| | 5.40% | 5.95% | 6.40% | 6.80% | 6.99% |
| BNZ | 5.39% | 5.95% | 6.29% | 6.60% | 6.90% |
| Kiwibank | 4.89% | 5.95% | 6.40% | 6.70% | 6.90% |
| | 4.94% | 5.95% | 6.50% | 6.90% | 7.10% |
|   |   |   |   |   |   |
| Co-op Bank | 4.94% | 5.50% | 5.95% | 6.25% |   |
| HSBC Premier | 4.99% | 5.65% | 6.05% | 6.30% | 6.60% |
| SBS / HBS | 4.95% | 5.45% | 5.80% |   | 6.29% |
| | 5.40% | 5.85% | 6.45% | 6.80% | 7.00% |
--------------------------------------------------------------
Mortgage choices involve making a significant financial decision so it often pays to get professional advice. A Roost mortgage broker can be contacted by following this link »
--------------------------------------------------------------