Reserve Bank Governor says he 'doesn't see a strong case' for exempting new houses from lending restrictions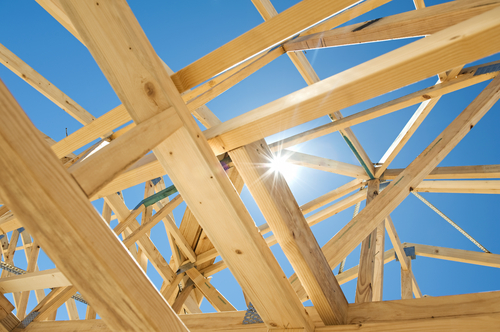 Reserve Bank Governor Graeme Wheeler  says he doesn't see a strong case for exempting new houses from recently introduced lending restrictions.
In a rare interview recorded with Radio New Zealand, Wheeler also said there were "a lot of anecdotes" to suggest that the central bank's "speed limits" on high loan-to-value lending were having an impact.
Finance Minister Bill English recently suggested that the RBNZ might be considering exempting new houses from the LVR restrictions in response to concerns from the building industry that the restrictions might constrain new construction activity at a time when more houses are actually needed.
But Wheeler played down the concerns.
"We don't believe that LVRs are a major impediment for new building. Demand for housing is still pretty strong out there. The cost of building new homes compares favourably to the cost of existing homes," he said.
"So, we will certainly keep talking with the banks - but at this point we don't see a strong case for exempting new housing."
Wheeler reiterated that the housing market was suffering from overheated conditions and  this "seems to be spreading" to the point where it was not just an Auckland and Christchurch problem.
"No-one benefits by and large from over-inflated house prices," he said.
So, in regards to whether the LVR limits introduced on October 1 were having an impact yet, he said: "It's a bit early to say but the anecdotes say that they are. But that will come out in the data in coming months if that is indeed the case.
"We are certainly seeing fewer special offers from banks. We are seeing that banks have increased their low equity premia in their loan terms, and they are cutting back lending to those on low deposits. There are fewer people attending some of the open days for example. So there are a lot of anecdotes to suggest they are having some impact."
Wheeler thought, however, that it would take about another three to six months when the relevant data can be scrutinised before know for sure what the impact is.
"We are in a situation where we are sitting here with a strong exchange rate, a very strong exchange rate, over-inflated house prices in some parts of the country, especially Auckland but houses prices are increasing in several other provinces now, quite strongly and rising inflation.
"So we will be having to put up interest rates some time next year. Our forward guidance in our monetary policy statement suggests that we will be raising the official cash rate by around 2% [by 2016].
"Now to the extent that we can slow down house price inflation and the transference if you like of the demand pressures that feed through into consumer price inflation. To the extent that we can slow that transmission down and the significance of it then that will give us some scope potentially to delay the increase in interest rates that we believe will be necessary to fight inflation and hopefully we won't have to raise them by quite so much."
Wheeler reiterated that a strong New Zealand dollar close to historic highs [though it has weekend in recent days] was a difficulty for the RBNZ in terms of raising interest rates. Rate rises would  put more upward pressure on exchange rate "and damage our traded goods sector and we are quite concerned about that risk".