ANZ economists see banks offering 'fierce' discounts to advertised mortgage rates as high LVR lending picks up pace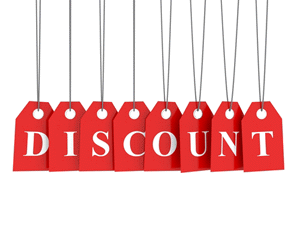 By Gareth Vaughan
Banks are offering "fierce" discounts to advertised, or carded, mortgage rates, and are stepping up high loan-to-value ratio (LVR) home lending, say ANZ's economists.
The bank's economists, led by chief economist Cameron Bagrie, say competition between banks has increased over the past few weeks, and is especially aggressive in the "housing hotspots" of Auckland and Christchurch.
They highlight the role "financial intermediaries" (predominantly banks) play in "the transmission of monetary policy to the general economy" via the interest rates people actually end up paying.
"Competition has stepped up in the past few weeks. All power to the borrowers! But it also partly reflects the sizable chunk of fixed rate mortgages rolling off at present which presents an opportunity to gain market share. So mortgage discounting is fierce," ANZ's economists say.
"Competition is more aggressive in the Auckland and Christchurch area; precisely those regions that are the house price hot-spots."
'Reserve Bank may not pause in July'
ANZ's economists are currently predicting two more Official Cash Rate (OCR) increases at the Reserve Bank's April 24 and June 12 OCR reviews before a pause, with the OCR reaching 3.75% (currently it's 2.75%) by March next year. However, they say they're leaning more and more towards a July hike as well.
"Financial intermediaries (banks) are starting to write more business in the high LVR space. The initial knee-jerk reaction post the implementation of the 10% limit on high LVR lending partly reflected uncertainty surrounding how the swathe of pre-approved loans would roll off. Six months on and financial intermediaries have managed that pipeline so high LVR lending can tick back up closer to the 10% threshold," ANZ's economists say.
Their comments come after Fred Ohlsson, ANZ's head of retail and business banking, told interest.co.nz last month the country's biggest bank was back approving high LVR residential mortgage lending valued in the millions of dollars every day. This was due to confidence it was well within the Reserve Bank's high LVR "speed limit."
The Reserve Bank introduced restrictions on banks' high LVR residential mortgages from October 1 last year. This means banks must restrict lending at LVRs above 80% (where borrowers don't have a deposit of at least 20%) to no more than 10% of total new mortgage lending. This 10% limit excludes high LVR loans made under Housing New Zealand's Welcome Home Loans scheme, the refinancing of existing high-LVR loans, bridging finance or the transfer of existing high-LVR loans between properties, and new residential construction loans.
Banks are being measured by the Reserve Bank on the LVR speed limit, for the first time, on a rolling six month basis for the period to March 31. The results of this will be out later this month.
So far the Reserve Bank has released monthly results for the five months to February. And these showed that during that five months the amount of high LVR lending was running at around 7.25% before exemptions, and under 6.2% after exemptions. This suggests all the major banks are comfortably under the 10% limit.
High LVR lending on new home builds picks up; Aggressive competition in rural lending too
The ANZ economists also say more banks are writing high LVR loans on new home builds.
"Recall the Reserve Bank allowed an exemption for new home builds to fall outside of the LVR limits. Pre-LVR limits no one really lent on new home builds above 80% anyway. This has changed."
They also note the "two tiered" mortgage pricing structure has been formally dropped by some banks , - BNZ and Westpac. And the home loan market isn't the only place where aggressive competition's being noticed.
"While a lot of attention is directed at the mortgage market, we're also seeing aggressive competition in other areas, notably in the pricing of risk in the rural space," ANZ's economists say.
"Each of the factors listed above is marginal in terms of significance. But we're now talking a clear collection, which can potentially add up in terms of relevance."
"With growth in deposits outstripping lending growth, less extreme competition in the deposit space, offshore funding spreads narrowing over the year and a competitive market, the outcomes are somewhat natural. However, it comes with a catch. The more aggressive the credit channel of monetary policy acts in the market, the more work monetary policy has to do on the other side," say ANZ's economists.
"There is no free lunch when it comes to slowing an economy down! And this dynamic is tipping us more and more towards a July (OCR) hike as well."