International Monetary Fund suggests 'ring-fencing' of tax losses on housing investments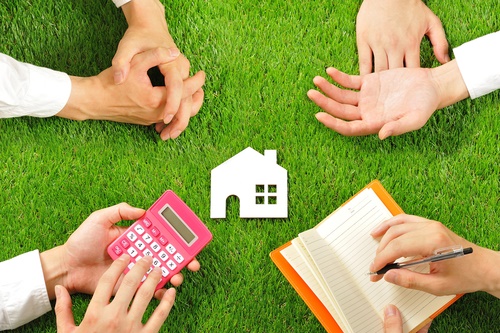 The International Monetary Fund is encouraging New Zealand to take still more action against the rampant housing market, including potentially more macro-prudential tools and further tax measures.
One tax measure suggested directly by the IMF is the 'ring-fencing' of tax losses on housing investments - so that such losses can only be applied against housing income and not all income.
The IMF has issued a media statement on the completion of its 'Article IV' consultation with New Zealand. At first glance this is not much different to the 'concluding statement' that was issued by the IMF team that visited New Zealand in late October and early November as part of the consultation process.
However, the detailed report, just issued by the IMF, fleshed out views on NZ's rising housing market a little more.
New tax measures on housing were introduced here in October, while further macro-prudential measures from the Reserve Bank - particularly aimed at Auckland - were implemented by the RBNZ in November.
"Housing market risks are serious, and need to be proactively addressed," the IMF says.
It says while the impact of the newly introduced macroprudential and tax measures would need to be evaluated, "the authorities" should prepare further steps "in advance, should they be needed". This is slightly stronger, more urgent language than used in the November statement - particularly the suggestion of steps "in advance".
The IMF then goes on to reiterate that further steps could include targeted higher risk weights on housing loans, higher down payments, and "a formal debt serviceability test, as deployed in other advanced economies in the Asia-Pacific region that have experienced rapid house price growth".
On tax, the IMF is more forthcoming in the detailed report on its previously stated view that NZ could do more to lessen the taxation advantages housing investment has in this country.
"The newly introduced measures to deter speculative investment are welcome, and further steps in this direction (e.g., by widening the scope within which a resale of real estate is deemed for a business purpose and the proceeds taxable) could be envisaged," the report says.
"In addition, the incentives for buying real estate increase when real estate investors can write off interest payments against their other taxable income.
"This 'negative gearing' encourages investment that would otherwise be loss making, and thereby acts as an amplifier of price movements in the real estate market. Ring-fencing housing losses to within real estate earnings would therefore weaken an important price driver," the IMF says.
The RBNZ has stated that it wants to see February/March housing data before starting to draw conclusions on how successful its measures against the Auckland market has been.
But already, Treasury has previously stated enthusiasm for debt-to-income ratios, while the RBNZ - although saying its not planning any such policy - has been collecting detailed debt-to-income information from the big banks for over a year.